Solar Mamas of Africa: Lighting up thousands of homes across Africa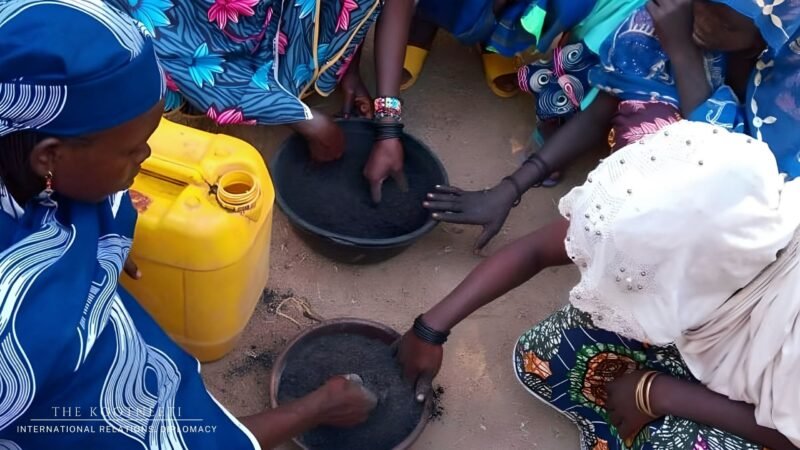 In village homes, women from remote communities are left off the grid, often facing the wrath of power cuts, which invariantly affect educational, and economic opportunities for them, which further deteriorates their health and overall well-being. A report by the UN indicates that only 63 percent of the households in Africa, and Cameroon have access to electricity connected to the grid.[1] While globally the access has reached 98 percent. In rural Africa women in villages are the main adversaries affected by the precarious energy supply. Therefore, in the global journey from non-renewable to renewable sources of energy, small remote communities are often left behind. Therefore, by training women in clean energy, would provide them employment, and generate energy from renewable sources in rural households, which led Solar Mamas to emerge as a panacea. It has emerged as a testament for enriching lives of rural women by providing training to rural uneducated women at the grassroots, with help of the Barefoot college initiative.
This initiative provides vocational training in developing solar kits and solar electric systems which has caught the attention of the world for being an excellent programme for advancing women's leadership. The initiative operates through communities to transform rural illiterate women to become master trainers. They are trained to become solar engineers, even though they don't hold formal education. Giving training to this segment helps in facilitating growth for the future generation of women and set the trend for women to become changemakers. Through this network, women can make a significant contribution to bringing gender parity in the energy sector, and it also makes them self-sufficient, by giving training them in the fabrication, maintenance and repair of solar lanterns. This also contributes to an additional source of income, leading to a sustainable means of energy, thus making them entrepreneurs.
The program started in 1972 in India by bringing 800 women from remote communities across 6 different countries and providing training to them for 6 months in India. In 2015, the initiative underwent another transition with the setup of Barefoot college for vocational training centres where women were provided local-level training. The success can be attributed to Barefoot College a non-profit organization, which has trained women in gaining engineering skills that would make them master trainers training in technical skills such as charging batteries, to become solar engineers.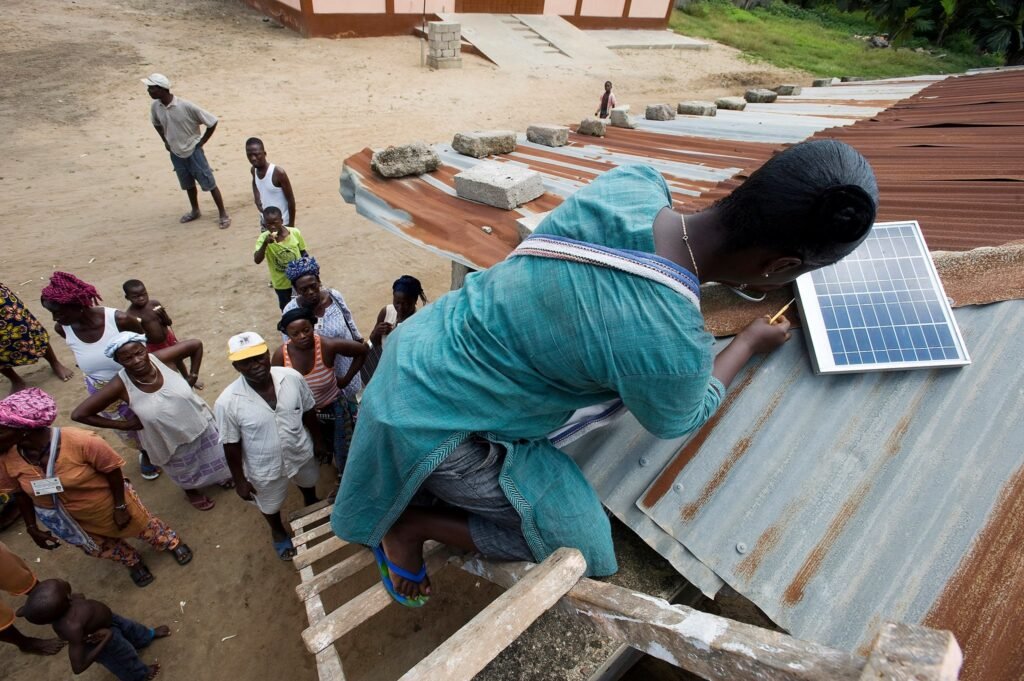 Women grow naturally by associating among communities and are seen as problem solvers at the grassroots level. Solar Mama's take up the role of spreading knowledge, skill and inspiration, as they are naturally inclined to spread the information across the communities.[2] Their role is crucial in encouraging future generation women to take up leadership role in the renewable energy solar mama has set the stage for women to undertake community participation at grassroot level, especially among uneducated women and to empower them through given formal education and formal training to make them solar engineers and master trainers.
Through these vocational training courses, the college equips women in the fabrication, maintenance, and repair of solar lanterns and through communities, they engage women to become solar engineers Another initiative led by Tanzania resolves the issue of creating affordable access to lighting, connecting women to the grid, and providing a healthy solution to energy. The initiative serves to bring advancement in the energy sector through upskilling training programs to empower women working at a decentralized level, providing a dual solution of reducing carbon emissions and also empowering them.
The initiative is built on women's participation involved in problem-solving, decision-making process, resolving the issue of energy poverty, energy transition and providing clean energy solutions. In this training process, women are provided with a choice to learn engineering or energy courses, thereby making champions of women working in small businesses, especially those affected by energy poverty and climate change. Women have emerged as community leaders, at the local level, which makes their contribution significant in the sustainable energy transition. It provides them with an opportunity for growth, allows them to generate income for their families, improves their livelihood, and improves their overall well-being.
The barefoot college led a community-based initiative, which has left a domino effect, allowing women to train other women and to become master trainers. Through communities' women create awareness by including planning and designing solar projects, assembling solar panels and units, educating others, or managing sales and marketing. In African, villages women from illiterate and semi-literate background work at the community level to leverage their skills after receiving 5 months of training. Through formal training, women in Africa become equipped to set up a system constituting of a battery, solar panel, USB charging port, and light bulbs. Through providing these services women receive an amount that creates a flow of income for them, here the role of barefoot college is quintessential in transforming women's role in society by empowering them through renewable energy. This is made possible, especially with help of charitable groups that have sponsored the training in India. Leveraging access to solar energy has made electricity available for longer hours of the day in Africa, thereby enabling students to study tight and also bridge the gap in power available in rural areas. Barefoot college leads one such association to train them. In Africa, the targeted population is purposely chosen to be of 45 years and above to ensure that they continue to work alongside the organization and continue to light up the village.
The Solar Mamas are selected from the least developed country, belonging to low socio-economic backgrounds, and provided training in the barefoot college in Tilonia. The initiative aims to uplift women from low social economic backgrounds, facing illiteracy, lack of basic income, and living in remote areas around the jungle. Inferring from the success of the initiative indicates that community-based movement are proved fruitful in enabling women's empowerment by bringing them together, and encouraging them to induct more women into leadership roles. This is also a great opportunity for achieving an essential part of net zero emission, bringing rural electrification that would attract and retain talent removing barriers and formulating opportunities for mentorship, participation, training and for networking across women.[3]
The solar mama's work has created a social enterprise by investing in non-polluting technologies, for cooking, and providing clean lighting for both on-grid and off-grid. Recently, in rural Senegal, the first batch of solar engineers graduated and they will eventually become solar business owners and lead sustainably powered local economies in the future.[4] Tuning to solar power has been of immense benefit for women by creating an alternative energy source and making them resources sufficient.
---
References
[1] Cameroon's Solar Mamas Light the Way – UNOSSC (unsouthsouth.org)
[2] https://www.renewableenergyworld.com/storage/doing-business-better-empowering-women-through-solar-energy/#gref
[3]https://impact.economist.com/sustainability/net-zero-and-energy/celebrating-women-in-sustainability-5-women-working-to-change-the-world
[4] http://www.tradearabia.com/news/MISC_396625.html
The views and opinions expressed in this article are those of the author and do not necessarily reflect the views of The Kootneeti Team