EAM Jaishankar visits Fiji, signs MoU on visa exemption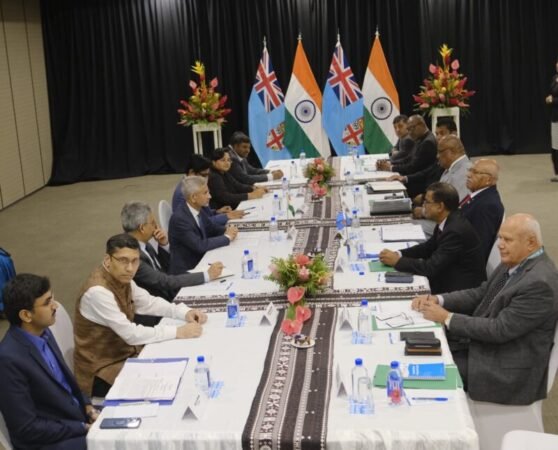 India and Fiji signed a Memorandum of Understanding (MoU) on visa exemption for holders of diplomatic and official passports, marking a significant development in the bilateral relationship between the two countries. The MoU was signed during External Affairs Minister S Jaishankar's official visit to Fiji, where he also attended the 12th World Hindi Conference in Nadi.
The visa exemption allows diplomatic and official passport holders from both countries to enter, transit through, stay and leave each other's territories without a visa for a period not exceeding 90 days. This move is expected to boost people-to-people linkages, encourage greater travel between the two countries, and enhance mutual cooperation in key areas such as health and education. It will also make it easier for officials from both countries to collaborate, discuss and meet at all levels.
During his visit, Jaishankar emphasised the close and long-standing ties shared between India and Fiji and the privilege of partnering with the South Pacific country in its nation-building efforts across various sectors. He expressed his appreciation for Fiji's partnership with India for the World Hindi Conference and praised the exceptional arrangements made by the Fijian government. The External Affairs Minister's visit is expected to further enhance the bilateral relationship between India and Fiji.
Fiji Prime Minister Sitiveni Rabuka called the MoU exchange a landmark achievement, highlighting the positive discussions held with India to further advance mutual cooperation in key areas of development, particularly in health and education. He also expressed his gratitude to India for its support during times of need, including the provision of life-saving vaccines and humanitarian assistance. Rabuka referred to India as a special friend and trusted partner and acknowledged the support of Prime Minister Modi and the Indian government in co-hosting the World Hindi Conference in Fiji.
The MoU on visa exemption and the External Affairs Minister's visit are expected to strengthen the partnership between India and Fiji, enhancing cooperation in key areas and facilitating greater people-to-people linkages.
The views and opinions expressed in this article are those of the author and do not necessarily reflect the views of The Kootneeti Team