India and the Evolving Drug Trafficking Networks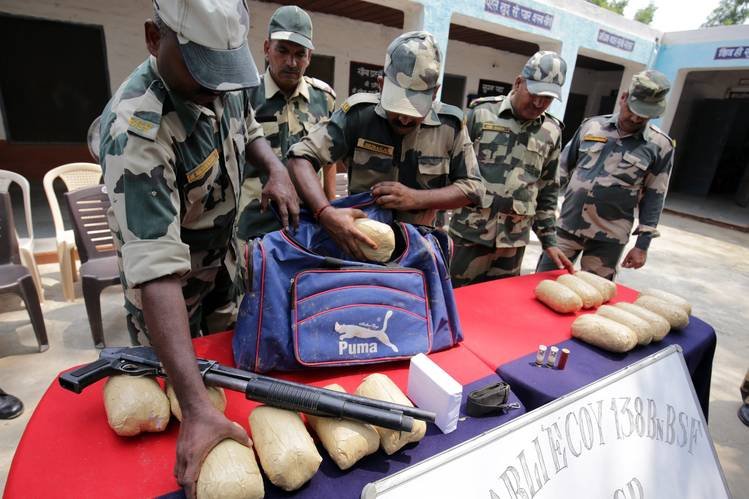 Traditionally a transit hub for narcotics, India is now becoming a leading consumer and there is a need to examine the traditional approaches to understanding drug trafficking in the region. The nature of drug trafficking networks into and from India are constantly evolving as is their capacity to counter or circumvent law enforcement. Unfortunately, criminal syndicates within the country are facilitating drug manufacture and trafficking and rising domestic consumption is a result of that.
Cross-border drug smuggling, both overland and via sea routes has become a leading threat for law enforcement that has national and social security ramifications. Daily seizures by law enforcement in the border areas indicate that cross-border drug smuggling has increased many fold because of record production in Afghanistan and an escalating involvement of criminal groups within the country. In early January, the Narcotics Control Bureau (NCB) came across just such an intricate nexus involving Pakistan-based criminal syndicates, manufacturers in Afghanistan, local traffickers and gangsters operating processing units in Ludhiana in Punjab and Muzaffarnagar in Uttar Pradesh. With over a dozen arrests made, law enforcement is still uncovering the extent of this illicit drug. A 300 kg heroin haul from the Shaheen Bagh area of Delhi in April last year apparently had linkages with these processing units in Muzaffarnagar. Some of the processing units in Punjab were found to be run by Afghan nationals.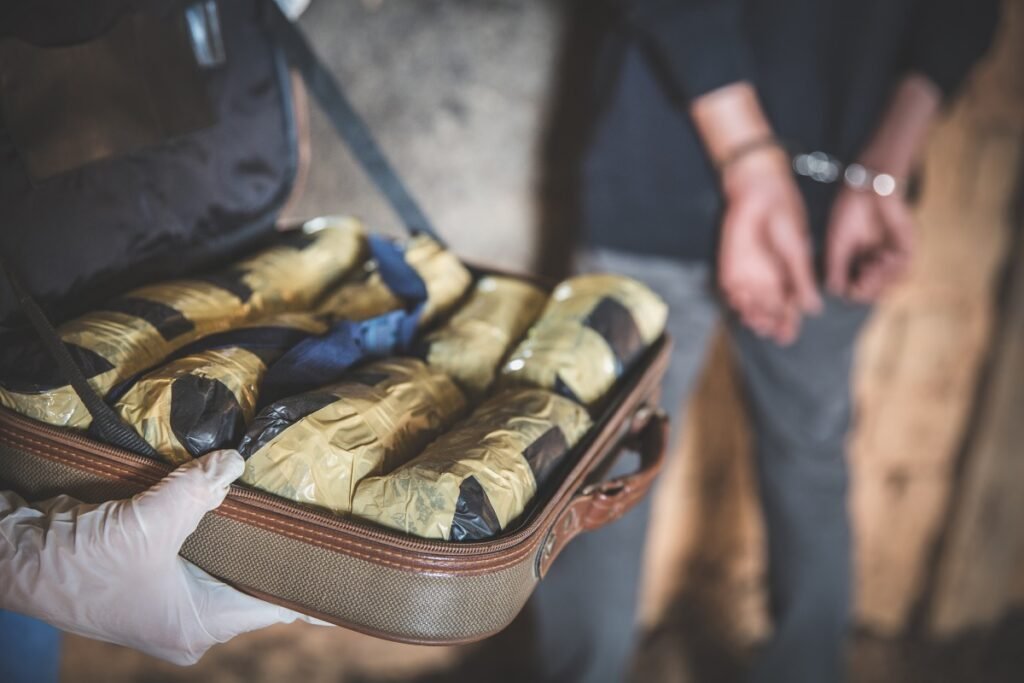 Criminal syndicates in Pakistan arrange for the transportation of crude heroin from Afghanistan who use both the legal trade routes concealing the contraband in the legitimate cargo and maritime routes in which the cargo is brought from Iranian ports of Bandar Abbas or Konarak, or from Gwadar and Karachi via dhows into the Indian waters from where the consignments are transferred to the local smugglers. The Pak ISI's involvement in the drug business is long-standing and it is active in both heroin and methamphetamine trade, possibly cocaine as well. In the border districts of Amritsar, Taran Taran, Kathua (Punjab) and Samba, Doda (J&K) Border Security Forces frequently intercept Pak-origin drones carrying consignments that include with guns, explosives, and drugs and typically weigh anywhere around 3 – 15 kgs. Between January and September 2022, border forces have observed the entry of 191 drones into India, 171 of which breached the border along the Punjab sector while 20 were seen in the Jammu sector. Only seven of these could be downed by the forces and the others escaped. On Feb 2, border security forces shot down a drone in the Amritsar sector that was carrying almost three kg of heroin.
Other traditional means of import continue to be used. For instance, in late 2002 Kochi-based Yumito Foods was found to be importing methamphetamine (ice) and cocaine in two known cases worth Rs 502 crore and Rs 1,476 crore, in containers carrying imported fruit.
Myanmar is responsible for more than half the world's heroin supply, and the bulk of the heroin processing labs are located near the Indo-Myanmar border. This is because the essential precursor chemicals for processing poppy acetic anhydride, ephedrine, pseudoephedrine, potassium permanganate, etc are produced and exported from India. The availability of poppy from the Golden Triangle via Myanmar and precursor chemicals in India have made the border areas in Manipur and Mizoram a massive heroin processing area.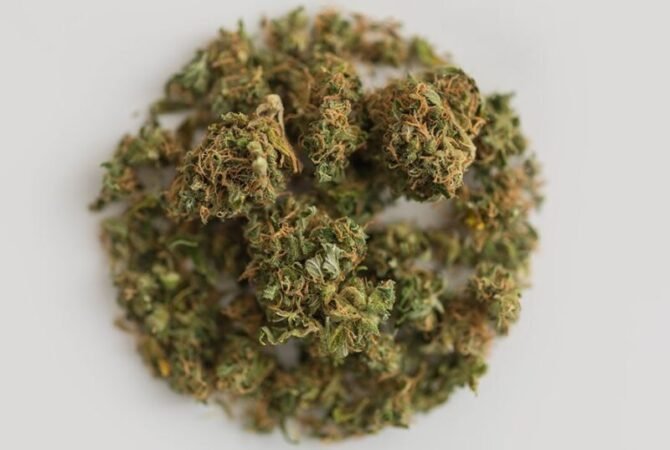 Getting Hooked Through Ganja
The easy availability of ganja, the fact that it has a socio-religious association in India, and has traditionally been categorised as a soft drug with lesser associated health risks than hard drugs, such as ecstasy and cocaine, means that it was not as strictly regulated. But the easy availability of ganja through a network of suppliers and online links, means that students and youth across states are getting hooked onto cannabis derivatives, and thereafter progress to more potent narcotic and synthetic substances. Bengaluru and Goa are the major hubs from where synthetic drugs are being sourced.
It is a common assumption that drugs like LSD, heroin, cocaine are confined only to the rave parties in cosmopolitan cities like Mumbai, Bangalore, Chennai, and Delhi-NCR. Another established trend related to the profiles of the addicts who were either from the lower end of the social strata who habituated to low-end, cheap drugs such as ganja, painkillers, cough syrups, inhalers like ink whiteners, paints,etc or from the upper end of society addicted to the expensive synthetic stuff like cocaine, MDMA and meth. But arrests and drug busts have indicated that both these assumptions and trends are now questionable. In tier II cities across the country the usage and peddling of both plant-based and synthetic drugs is on the rise. A drug bust by police at a private resort in Rushikonda, Andhra Pradesh, unearthed exotic narcotics such as MDMA (commonly known as Ecstasy), LSD and crystal meth. Kerala police registered 24,701 cases under the Narcotic Drugs and Psychotropic Substances Act till November 2022, as against 5,695 cases booked in 2021, which shows a jump of 333 per cent. For decades Himachal's Kullu valley has been infamous for its world-class 'Malana Cream' charas; but today youth in the state are reeling under the influence of 'chitta' a potent form of hashish, being brought in primarily from neighbouring Punjab. In Kashmir, the traditionally socially sanctioned ganja, first gave way to an opioid epidemic necessitated by way of militancy-induced trauma relief and today has progressed into usage of hard drugs like heroin.
There are several related issues with drug and trafficking and its abuse. It is a complex problem that meshes with the socio-economic milieu to increase a person's vulnerability to substance abuse. As it dismissed the anticipatory bail plea of a drug peddler, a bench of the Punjab and Haryana High Court, summed up the real danger from the rising number of youths in India getting addicted to drugs and peddling, "This country has one of the largest numbers of youths, a factor to power economic growth, but an overwhelming majority of addicts are amongst these youths, which has resulted in an increase of crime and violence."
It is crucial that law enforcement concentrates on degrading, distracting and destroying these networks of drug trafficking into India before they become thoroughly entrenched.
The views and opinions expressed in this article are those of the author and do not necessarily reflect the views of The Kootneeti Team