Enroute Moscow EAM Jaishankar lays over in Tehran: A short yet momentous discussion on the dynamic geopolitics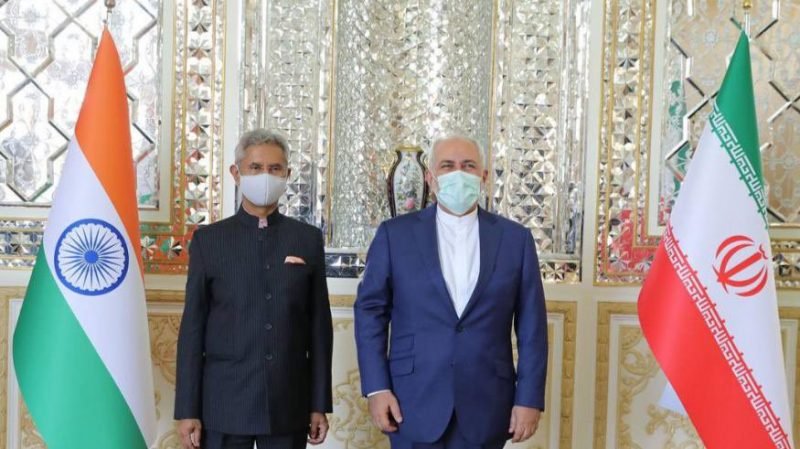 The Indian Minister of External Affairs S. Jaishankar is en route to Moscow for a three-day state visit. En route to Moscow, the minister had a layover in Tehran to convey his greetings to President-elect Ebrahim Raisi. The layover at Iran soon turned into a warm and cordial greeting as the EAM met with his counterpart Javed Zarif and discussed several layers to the India-Iran relationship. Jaishankar handed over a personal message written by the Indian Minister Narendra Modi to President-Elect Ebrahim Raisi. The EAM also tweeted about the occasion that further strong commitment between India and Iran were established.
Although what looks like a completely unplanned visit by the EAM, the commitments to strengthening bilateral ties between the two countries were not only promised but delivered as well. The visit is encapsulated at a time when the geopolitics in the region is dynamic, especially concerning the situation in Afghanistan. Ever since the decision made by the US to withdraw its troop from Afghani soil, the implementation of it hasn't quite been successful, especially with the growing menace of the Taliban again. Iran has a big role to play here too given the umpteen number of dialogues held, the recent one being the Intra-Afghan talks. Representatives of the Iranian government, the Afghani government and the Taliban were present.
Iranian ministers have over time stressed that these dialogues would require the participation of a certain level so that peace in the region can be determined. A statement released by the Iranian Foreign Ministry mentioned, "Referring to the ongoing talks between the Afghan government and the Taliban in Tehran, the Indian Foreign Minister thanked Iran for its efforts to bring the two sides closer to a comprehensive political solution." The menace caused by the Taliban has been worsening as the days for the complete withdrawal of the US troops from the Afghani soil is nearing. India' too becomes deeply entangled in it, given the changing shift in geopolitics cannot be ignored.
The Chabahar Port project and the Iran Nuclear Deal were also certain agendas picked up in their due course of discussion. In particular, the former appears to be a complete game-changer for Indian trade diplomacy since it affirms better trade routes and connectivity. With Chinese 'port cities' being constructed around the Indian Ocean belt, the importance of the Chabahar port for India stands amplified.
EAM Jaishankar will be following up with his state visit to Russia and it would be another significant segment to witness, as the alleged 'strain' between India-Russia over the Annual Summit can be better translated to clarity.
The views and opinions expressed in this article are those of the author and do not necessarily reflect the views of The Kootneeti Team