EAM's Upcoming Visit to Sri Lanka: All eyes on Talks about Debt Restructuring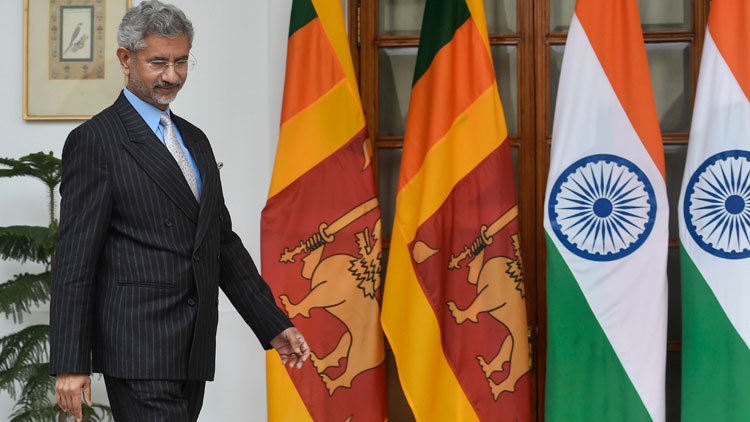 The upcoming visit of India's External Affairs Minister Dr. S Jaishankar to Sri Lanka on January 18-20, 2023 is crucial as Sri Lanka is facing a debt crisis and the country's leaders are seeking assistance from India and China for debt restructuring. Sri Lankan President Ranil Wickremesinghe recently announced that talks with India and China on debt restructuring have been successful and urged members of the Opposition to join him in providing relief to the people.
The President also stated that the government is taking steps to allocate Rs 30-40 billion for medicines in 2023 as part of its efforts to get the country's economy on track. The visit of EAM Jaishankar to Sri Lanka will provide an opportunity for the two countries to discuss ways to strengthen their close partnership in all spheres and to address the pressing issue of Sri Lanka's debt crisis.
It is worth mentioning that India has informed the International Monetary Fund (IMF) that it will support Sri Lanka's debt restructuring plan, as the island nation races to secure a $2.9 billion bailout from the global lender. According to a source with direct knowledge of the matter, India has written to the IMF. It has agreed to restructure Sri Lanka's debt, which includes around $1 billion that India owes to Sri Lanka.
India has already provided Sri Lanka with about $4 billion in rapid assistance between January and July last year, including credit lines, a currency swap arrangement and deferred import payments. The IMF has stressed the importance of joint talks involving three of Sri Lanka's main bilateral creditors – China, Japan and India.
Sri Lanka is a key maritime neighbour in the Indian Ocean Region and occupies a special place in the Prime Minister's vision of 'SAGAR' (Security and Growth for All in the Region) and 'Neighbourhood First'. Therefore, EAM's visit is crucial in addressing the debt crisis, providing relief to the people of Sri Lanka, and strengthening the partnership between the two countries.
Visiting Maldives
During his visit to the Maldives, EAM will meet with Maldivian President Ibrahim Mohamed Solih and Foreign Affairs Minister Abdulla Shahid. He will also participate in the signing of agreements related to bilateral development cooperation and the launch of key India-supported projects that will contribute to the socio-economic development of the Maldives.
The visit is expected to focus on further strengthening the India-Maldives partnership in various areas, including trade and investment, security and defence, science and technology, as well as cultural and people-to-people exchanges. EAM will also discuss the opportunities India offers to Maldives for investments in manufacturing, infrastructure and other sectors.
The views and opinions expressed in this article are those of the author and do not necessarily reflect the views of The Kootneeti Team