Ukraine Calls for Faster Weapon Supplies from West Amid Russian Pressure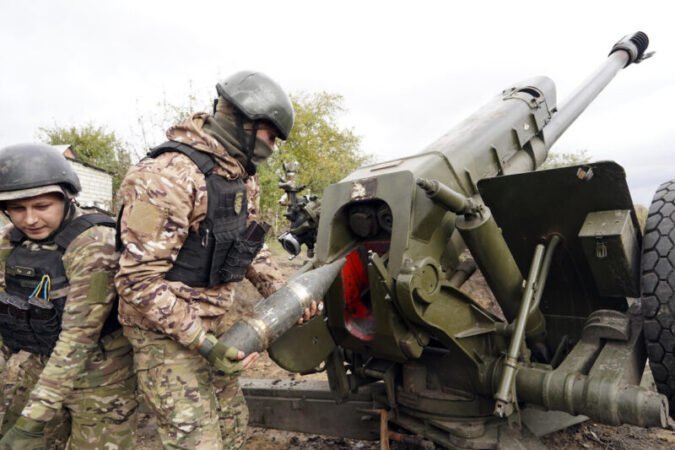 Ukraine has called on the West to expedite its weapons supply, as the country faces increased pressure from Russian aggression on the eastern front. The city of Dnipro was recently hit by a Russian missile strike that killed 40 people in an apartment block.
This tragic event has further underscored the need for Ukraine to be adequately equipped to defend itself against Russian aggression.
The Ukrainian army General Staff has reported that Russian artillery is currently pounding around 25 towns and villages in the strategic eastern industrial Donbas region, with a focus on Bakhmut and Avdiika. These areas have been the focal points of Russian attempts to advance in the region. The General Staff also reported that Russian forces are continuing to shell over 30 settlements in the northeast Kharkiv and Sumy areas near the Russian border.
In light of these attacks, Ukrainian President Volodymyr Zelensky has emphasized the need for the West "to speed up decision-making" in supplying weapons to Ukraine. Zelensky and his government are particularly pressing for tanks to be supplied as quickly as possible.
In response to Ukraine's call for aid, Britain has confirmed that it will be sending 14 Challenger 2 tanks, as well as hundreds of armoured vehicles and advanced air defence missiles. Germany is also facing pressure to send Leopard 2 tanks to Ukraine, but the German government has stated that such tanks should only be supplied with agreement from Kyiv's main allies, particularly the United States.
Ukraine is bracing for the possibility of a "final push" by Russia, which could take place on the anniversary of the Russian invasion or in March. Oleskiy Danylov, Secretary of Ukraine's Security Council, has emphasized the need for an acceleration in weapons supplies in preparation for such an event. The U.S. Defense Secretary Lloyd Austin is set to host allies at an air base in Germany on Friday to discuss further aid for Ukraine.
The views and opinions expressed in this article are those of the author and do not necessarily reflect the views of The Kootneeti Team