EU-Ukraine Summit Amid Escalating Tension with Russia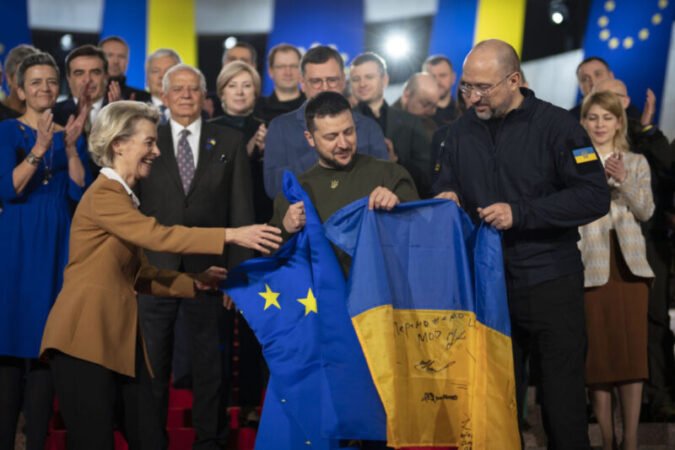 On Friday, European Union leaders will meet with Ukrainian President Volodymyr Zelenskiy in Kyiv with the expectation of imposing new sanctions on Russia, but the likelihood of Ukraine not being granted swift EU membership. The head of the EU's executive commission, Ursula von der Leyen, travelled by train to Kyiv on Thursday, as a show of support for Ukraine as the first anniversary of Russia's invasion of Ukraine approaches. Senior members of the EU executive and Ukrainian government will hold talks with Zelenskiy, with von der Leyen and the EU national leaders' chairman, Charles Michel, leading the discussions.
Despite Zelenskiy's call for stronger sanctions against Russia by the EU, the new sanctions planned for the anniversary are not expected to meet Ukraine's demands. Despite EU support for Ukraine's reforms, EU officials have made it clear that a fast track to membership will not be granted while Ukraine is at war. The EU has listed multiple entry requirements that Ukraine must meet, including political and economic stability and the adoption of EU laws, which is likely to take years.
Ukraine received formal candidate status from the EU in June after applying to join following the invasion. The EU's Thursday talks with Ukraine included support in the form of more arms, money, and access to the EU market to help Ukraine cover energy needs, sanctions on Russia, and prosecution of its leadership for the war. The German government has approved the delivery of Leopard 1 tanks to Ukraine and is reportedly in talks to purchase back 15 Gepard tanks from Qatar to send there. The EU has demanded anti-corruption measures from Ukraine, which is perceived to have widespread state corruption. To this end, Zelenskiy has initiated investigations and dismissals of officials, including those in the defence ministry. Officials announced Thursday that senior military officials are being investigated for suspected corruption, and a criminal group suspected of embezzling state funds has been arrested.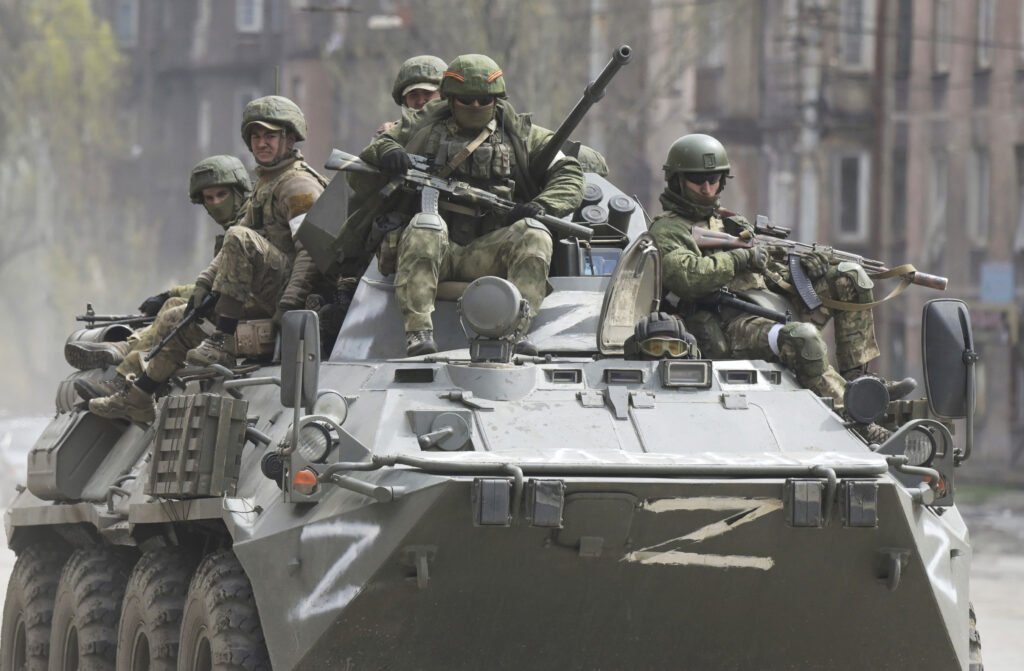 The EU-Ukraine summit is taking place amidst increasing Russian aggression on Ukrainian military positions in the east, northeast, and south. Ukrainian armed forces spokesman Serhiy Cherevatiy stated that Russia's advantage lies in their ability to deploy more troops. He said that they bring in soldiers from their draft and attempt to breach Ukrainian defences, with the aim of taking control of the entire Donetsk region. However, this plan has been hindered for several months.
In the United States, CIA Director William Burns stated that the next six months would be critical for battlefield developments and that Russian President Vladimir Putin is not committed to negotiations. Burns added that the key will be the battlefield in the next six months and that Putin's hubris needs to be punctured, making it clear that he will not only be unable to advance further into Ukraine but also runs the risk of losing the territory that he has illegally taken from Ukraine.
The Ukrainian military reported two Russian attacks on the town of Kramatorsk in the Donetsk region, which caused damage to buildings and some civilian casualties. Ukrainian aircraft launched four raids on Russian troops and one command post. However, Reuters was unable to verify these reports.
Both Ukraine and its Western allies have accused Russian forces of war crimes and targeting civilians, which Russia denies. Putin has justified his actions as a "special military operation" to protect Russian security, while Ukraine and its allies accuse Russia of starting an unprovoked war to seize territory.
The views and opinions expressed in this article are those of the author and do not necessarily reflect the views of The Kootneeti Team