India's Multi Alignment Strategy: An Imperative for Strategic Autonomy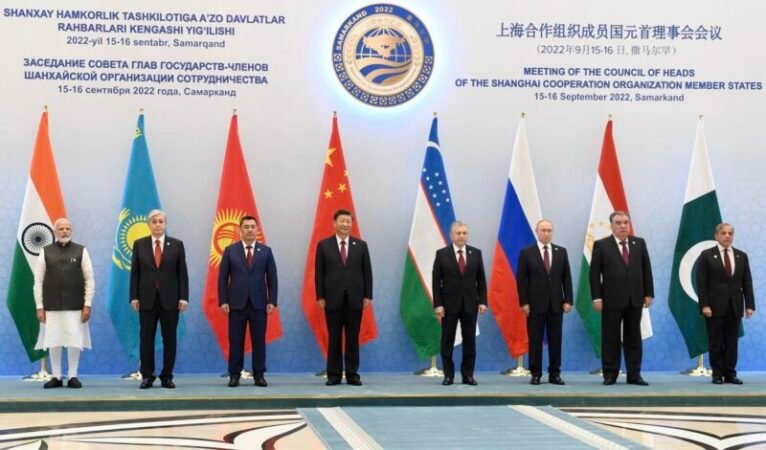 In the recently concluded SCO (Shanghai Cooperation Organization) in Samarkand, Uzbekistan, India's paradigm shift from being a traditional Non Aligned state to a state that has adopted multi-alignment as part of its foreign policy was witnessed when India participated in the multilateral Eurasian forum's 22nd summit and engaging bilaterally with countries like Russia, Turkey & Iran. The SCO, a multilateral forum that has its origins in the Russia-China axis following the Soviet disintegration for cooperation among the different post-Soviet Central Asian Republics to maintain regional stability and security has now been an essential strategic forum for India following India's entry into the SCO in 2017 along with Pakistan.
The SCO gives India the platform to engage with Central Asia, primarily with regard to the connectivity perspective as Pakistan has been acting as a historic wall between India, Central Asia and Afghanistan. This is what PM Modi focused on, in this year's summit as one of the key points where he talked about free transit right among the member states. India launched its 'Connect Central Asia Policy' in 2012 which was further synchronized with the visit of PM Modi to all the five Central Asian countries, Kazakhstan, Kyrgyzstan, Uzbekistan, Tajikistan and Turkmenistan in 2015.
Iran, one of India's cordial West Asian allies has also been granted membership of the SCO which is indeed a blessing for India as Iran is important for India for acting as a transit point for connecting it with Central Asia and Afghanistan. The International North-South Transport Corridor (INSTC) launched in 2000 has played its part well in this regard which also includes Indian-sponsored and India-developed Chabahar port that connects it with the Zaranj Delaram Highway, which is an important highway in Afghanistan that was developed by the Indian Border Roads Organization (BRO). However, with changing geopolitical situations in the region like the Taliban takeover of Afghanistan affected the ongoing trade engagements in the region and sanctions on Iran by the US. Iran is also important for India regarding energy security as Iranian oil used to be one of the most imported products until 2019 before sanctions were imposed. India's policy of engaging with members who are strategically viable and important for India is driven by its national interests despite being a member of a forum with its troublesome neighbours like Pakistan and China.
At the same time, India's multi-alignment strategy is reckoned with by the rise of an assertive China with whom, the US is currently engaged in a series of loggerheads starting from the trade war issue to the Taiwan issue. Both India and US having a mutual strategic convergence with regard to China, India has become a key player in the Indo-Pacific paradigm as part of the four-member Quad or Quadrilateral Security Dialogue along with Australia & Japan. India has been able to balance well with its Russian equations, considering the traditional nature of Russia-India friendship. India has also become an important component of the recently initiated I2U2 forum. I2U2 stands for Israel, India, Israel, US & UAE whose roots can be traced back to the 2020 Abraham Accords between UAE and Israel which normalized their diplomatic relations after years of diplomatic isolation.
Therefore, India's strategy of multi-alignment has been imperative when it comes to the concept of strategic autonomy where India's choices have been diversified so as to engage with multiple players with the aim of serving its own national interests.
The views and opinions expressed in this article are those of the author and do not necessarily reflect the views of The Kootneeti Team