Understanding Tangible and Intangible outcomes in India-Bangladesh Relations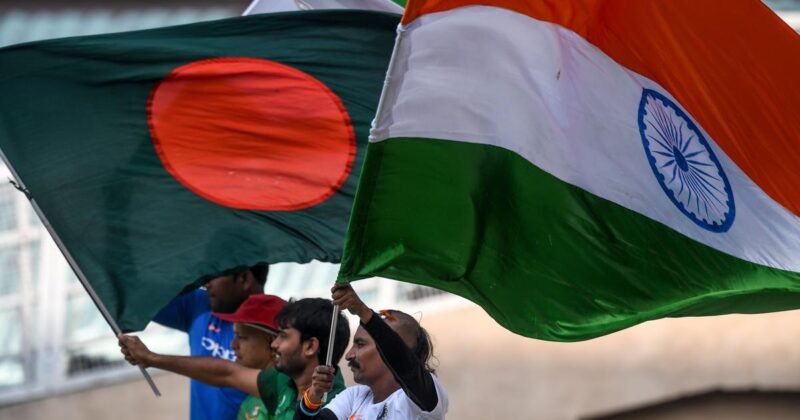 India was the first country to recognise Bangladesh's independence when it was declared in December 1971. These two countries have traditionally shared a border in South Asia. A number of issues have arisen, but ties between the two countries generally remain positive. Despite the signing of the historic land boundary agreement on June 6, 2015, which ended decades of border disputes, talks addressing the distribution of water from transboundary rivers are still underway. To demonstrate their renewed friendship and the growth of bilateral commerce, India sent Bangladesh with the COVID-19 vaccine and other medical equipment. Both nations have a vital connection with one another, and not only on the international stage. In addition, its land border with other states is the longest in the country at over 4089 Km. It is strategically located in the Indian Ocean and plays a significant role there (IOR).
India and Border Issues with Bangladesh
India and Bangladesh have close links because of their common history, culture, and language as well as their commitment to liberal democracy and secularism. In 1947, Pakistan formally conquered Bangladesh, and it remained a part of Pakistan until 1971. Divided from British India, it included the states of Bengal and Assam. Locals here were frustrated by western Pakistan's dominance and the spread of Urdu. As a result of the discrimination they felt their language and culture were experiencing in international politics, they began organising protests. Also, they advocated for equitable representation in government and a more equitable allocation of political power. Resistance to West Pakistani rule was spearheaded by Sheikh Mujibur Rahman.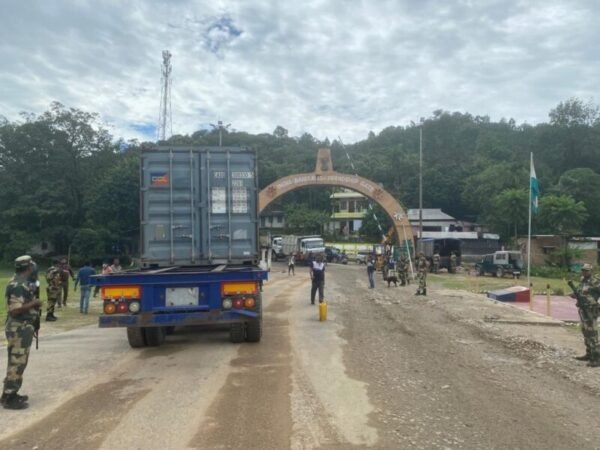 Recent Improvement in Indo-Bangladesh Relation
India and Bangladesh have strengthened their ties via several development initiatives, as well as through increased commerce and energy cooperation. India supplies Bangladesh with items worth over US$ 10 billion annually, which accounts for almost 15% of Bangladesh's total imports. Almost all of India's imports, which total a little over $1 billion, come from Bangladesh. A further kind of energy cooperation between the two countries is the 1160 MW of electricity that Bangladesh buys from India. Both countries have signed various bilateral agreements in areas such as commerce, agriculture, and development projects, and Bangladesh has just agreed to provide India's North Eastern States a 10 GBPS internet connection. The tourist industry, healthcare, and the cutting-edge study of nuclear physics, space exploration, and information technology are just a few examples of the many ways in which states work together. The Chilahati (BNG) to Haldibari railway line also reopened in India (IND). In addition, India gave Bangladesh Railways 10 diesel locomotives that can operate on the country's wider track gauge as part of a donation. The two countries have also agreed to launch a bus service connecting Dhaka with Gangtok and Darjeeling through Siliguri. India has extended three lines of credit to Bangladesh totalling $8 billion over the last eight years to fund the development of transportation infrastructure in the country. This bridge, known as the Maitri Setu, was just constructed. Specifically, it connects the Bangladeshi city of Ramgarh with the Indian city of Sabroom.
Challenges in India and Bangladesh Relations
In addition, there are a plethora of problems in this nation, like as the Rohingya refugee crisis, border security concerns, the state of the Teesta River, the influence of China, etc. The Rohingya Muslim minority accounts for around 11 million of Bangladesh's total population. The disaster in Myanmar is directly responsible for their exodus. India is wary of doing anything that may damage its warm ties to neighbouring countries like Myanmar and Bangladesh. Beyond the humanitarian relief mission "Mission Insaniyat," India has not taken an active role in ending the war. As a result, there has been a dramatic transformation in the nature of US-Bangladesh ties.
Furthermore, border areas must be protected. Some recent victims of the Border Security Force (BSF) have been smugglers and illegal immigrants from Bangladesh. In response to the public uproar that this has caused in Bangladesh, the Bangladesh Rifles have reportedly casually killed BSF soldiers associated with the Indian military. The renowned ISI's influence on the Bangladeshi military has been blamed for the present religious brainwashing, and China's support of over 25 energy projects in Bangladesh, including the country's second nuclear power plant and the Bangabandhu communication satellite, has also been mentioned. An abundance of port expansion initiatives are now under way. China's closeness to India generates security worries, and the country's One Belt, One Road plan has swept up Bangladesh as well. China is Bangladesh's most important commercial partner, and bilateral trade is growing rapidly. According to projections, the value of bilateral commerce will increase from $12 billion in 2014 to $30 billion in 2021. Trade is rising, yet there is a huge imbalance in China's favour. Investment in Bangladesh has increased dramatically in recent years. The total amount of money invested by Beijing in Bangladesh between 1977 and 2010 was just $250 million. It rose to almost $200 million in 2011 alone. Since the BRI's inception, China has surpassed Japan as Bangladesh's largest investor. Nonetheless, China plays a critical role in Bangladesh's infrastructural development. The modernised port of Chittagong will soon be the site of a brand-new industrial park. As an added bonus, this Bay of Bengal port is being linked by road and rail to Kunming in China's Yunnan region. In addition to the Padma River road and rail bridge, which cost $3.7 billion to build, China has built eight friendship bridges in Bangladesh. To further expand digital infrastructure, China is also providing funds of $1 billion.
Conclusion
India and Bangladesh have a large amount of space to develop their bilateral ties. The connection should be built on cooperation, collaboration, and consolidation. Since we saw a lot of trouble between Indo-Bangladesh, there are also various good sides. The primary requirement for progress in peace. Therefore, effective border management is necessary to ensure a secure, safe, and crime-free border.
Footnote
The Making and Unmaking of Assam-Bengal Borders and the Sylhet Referendum https://www.cambridge.org/core/journals/modern-asian-studies/article/abs/making-and-unmaking-of-assambengal-borders-and-the-sylhet-referendum/A75509398FB7B75CF274CA11A399B581
The views and opinions expressed in this article are those of the author and do not necessarily reflect the views of The Kootneeti Team