Tech in Diplomacy: Acing Political Landscapes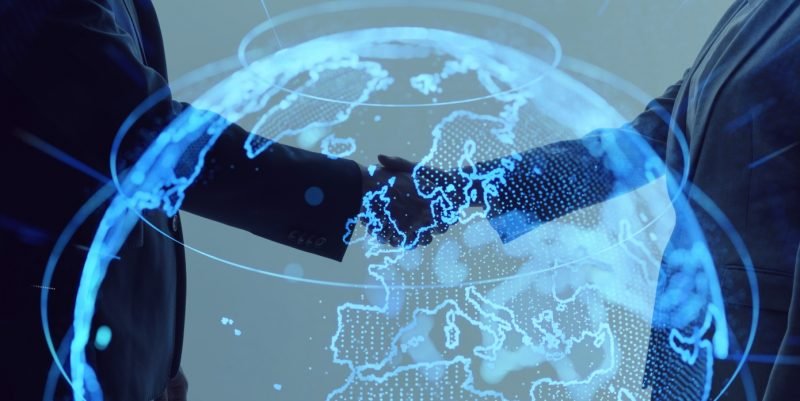 With the advent of the 21st century, our globe experienced the boom of technological advancements in the everyday life. The role of technologies escalated with its refinement resulted in shaping the rules and regulations to asseverate policies for the controlled and calculated future trajectories. But the predictions fell short as humanity absorbed this instrument as a 'Way of Life' which later automatically provided governments and policymakers, a role of ringmaster. These sophisticated advancements grope every possible sector like medical, defence, banking, trade & commerce, education etc. within a decade and changed the course of planning and implementation beyond the borders.
Whenever any device/instrument shows limitless growth potential, diplomacy makes it an instrument of national interest by ripping out benefits out of it. The same chronicle is being experienced with the technologies. Every single country in this globe is in pursuit to achieve supremacy in whatever they have developed and further pushing resources to attain their peak. For that political will is a must element. Furthermore, diplomatic engagements overseas pumped this sentiment heavily inside national borders.
India itself witnessed a tech revolution in the last two decades which changed the course of its policy planning resulting in sundry diplomatic actions. Several bilateral engagements turned multilateral as the benevolent purposes benefitted economically as well as strategically in the neighbouring region. Some very critical instruments devised out are the South Asian satellite, RuPay card, and International Solar Alliance. It is the basic principle of diplomacy that people of state took part in deliberations with foreign institutions and organisations on behalf of the state to achieve strategic autonomy and balance of power. Technology did this very perfectly as the voices of people considered significantly to draw out their opinions on diplomatic engagements.
The role of technologies is increasingly affecting political landscapes with their multifaceted benefits and varied impacts on other sectors too. The leaders, state heads, and policymakers are pouring their big chunk of efforts sum finances to accomplish critical high-end tech products. For that, the research institutions, R&D centres and academic forums are working as Track 2 diplomatic grounds to breed a favourable ecosystem for industries and political thought processes. Some very productive results were seen in recent years in Indian engagements with Russia, Japan, South Korea and France. The political entities are freeing the space for actual negotiators to prep up for the standards required for technical deliberations and related know-how. It directly resulted in the swift, non-coercive, productive, timely and fecund results to benefit the state exchequer as well.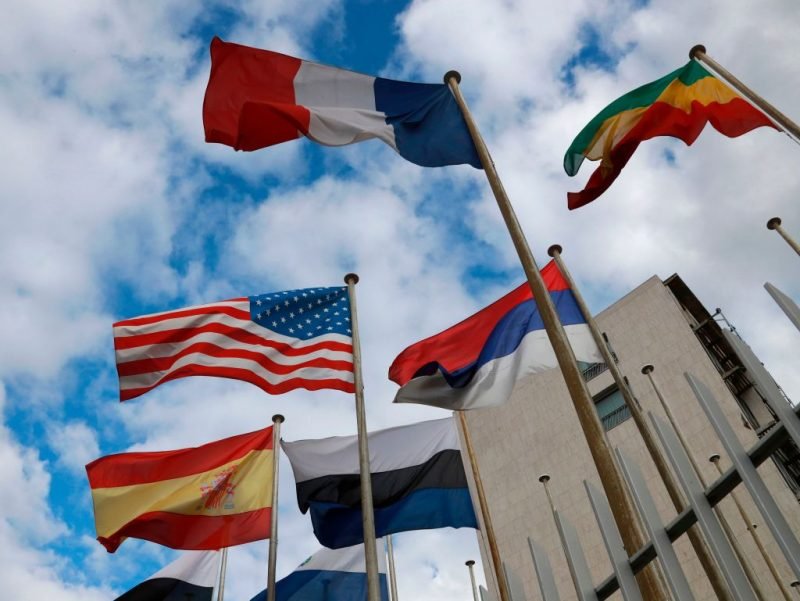 The Indian government released a series of Production Linked Incentive (PLI) Schemes in approximately every sector where the international role is considered. The diplomatic community and industries got ample elbow room to connect, collab, produce and expand from this policy outreach initiative. In the technological domain, the recent Cabinet nod for development of semiconductors and display manufacturing ecosystem in India worth INR 76,000 under Indian Semiconductor Mission (ISM) shown the political inclining towards fulfilling the long-standing demand of diplomatic and industrial actors. We all knew it very well that the development of ace techs have a foundation in modern electronics for transforming this high-risk landscape. For that India is cautiously paving its feet from Industry 4.0 to Society 5.0 which balances economic advancements with a resolution of social problems by integrating cyberspace and physical space.
The impacts of deliberations among the conglomerates are manifold. They are seriously impacting the policy decisions of respective governments in the countries as the course of industry and evolution of new junctures survived on those pillars. Profound impetus on comprehensive fiscal support for tech advancements in the current geopolitical scenario also strengthens security architecture for countries. Hence the political entities also read this narrative between the lines to hold a strategic edge among the peers in the region. Some distinguished decisions are: first, the Indian government's commitment to supporting electronics and semiconductors industry with an inclusive package of $30 billion, second, the USA providing defence industrial base to their companies worth $2.3 billion, third, Israel spent over $2.9 billion on the cyber industry, fourth, Russian plans for $1.1 billion tax breaks to lure tech companies, fifth, Chinese tech companies to go global with ~$800 billion backup plans and many more.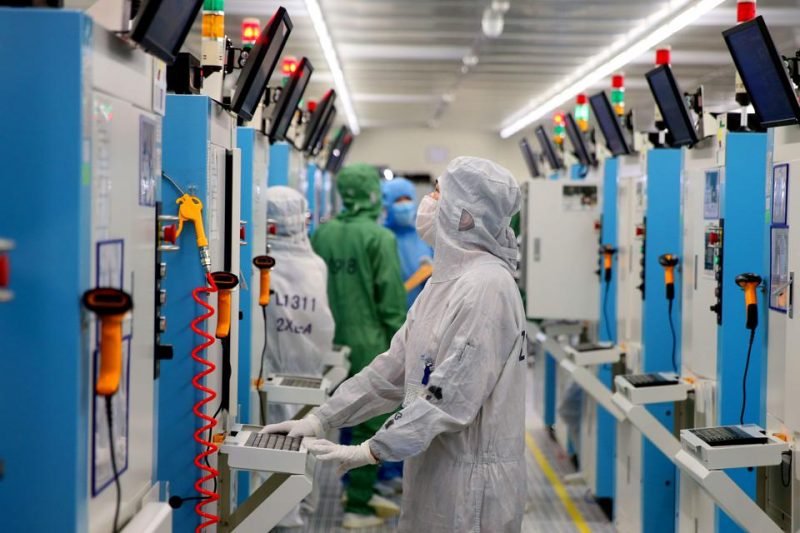 The above mentioned mega policy interventions for global landscapes by countries have an impact on the political understandings among the ruling/opposition parties and market leaders. The ace delegations visiting Ministers, policy heads, national think tanks and federations chalk out major multilateral deals with vivid negotiations at national and international levels. It results in the accumulation of political fervour into the foreign policies by diplomatic means. Among Track 1.5 and Track 2.0 in diplomacy, the tech component is undertaken as the primary issue to take up in discourse and discussion.
Countries of Europe and the far West are way proactive under the 'Techplomacy' initiative to cope with the delays held in the last decade, especially in the COVID phase. Denmark became the first country in the world to elevate technology and digitalisation to a crosscutting foreign and security policy priority. Their political awakening towards artificial intelligence, automation, big data, social media, the Internet of Things (IoT), and the most important, the taxation system for cryptocurrencies acts as a blaze for their peers. Countries like India, the Philippines, and Vietnam are catching it up with utmost zeal to brighten their IT/ITeS skies with ample opportunity through diplomatic engagements. Several catching up economies are already in the fray to lure capable forward-looking investors in their countries to eradicate age-long systematic problems with the help of new techs. Hunger, sanitation, clean drinking water, affordable housing, carbon-free travel, seamless transit etc. are some of the key examples where tech diplomacy will ease much burden of countries with the help of tech transfer. Some successful examples in technology sharing are India-Japan, USA-Japan, India-South Korea, and China-Sri Lanka. Digitalisation helped and helping a lot to these countries to ease access to their respective governmental services. The torchbearers like Estonia, Finland, Denmark, Israel, and Singapore are setting new standards for the aspirational countries to match their levels for the betterment of domestic facilities and utilities. The diplomatic prowess of East, South-East and South Asian countries helped them immensely in the last decade, to carry forward their mission for betterment in basic facilities for humankind. Political will in the countries of these regions are showing an upward trend in adaptation, adoption, and admiration of new advance blazing tech instruments developed abroad.
Political policies bundled with motivated diplomacy drive India much ahead in Industry 4.0 and the same is expected with Society 5.0 to harness its potential. Technology is the future of every nook and corner attached with human stints and the naked truth is, it can only be harnessed with diplomatic engagements with leading nations under the political will and positive market responses. It is well understood that markets always favour those who reap profits and innovations both hand in hand. The tech policy frameworks in India will bring ample opportunities for multinational tech giants for innovations and manufacturing in the coming days. The only need is to boost, prepare, and train our forefront diplomats to deliver them with diligent efficacy and assiduous result-oriented proposition for an ever-changing ecosystem of technological advancements. India can use the combo therapy of summing market professionals into diplomatic delegations for future concordat. The future of Techplomacy is infinite, we just need to reap what we wish.
The views and opinions expressed in this article are those of the author and do not necessarily reflect the views of The Kootneeti Team