India-Pakistan relations: Looking back to look ahead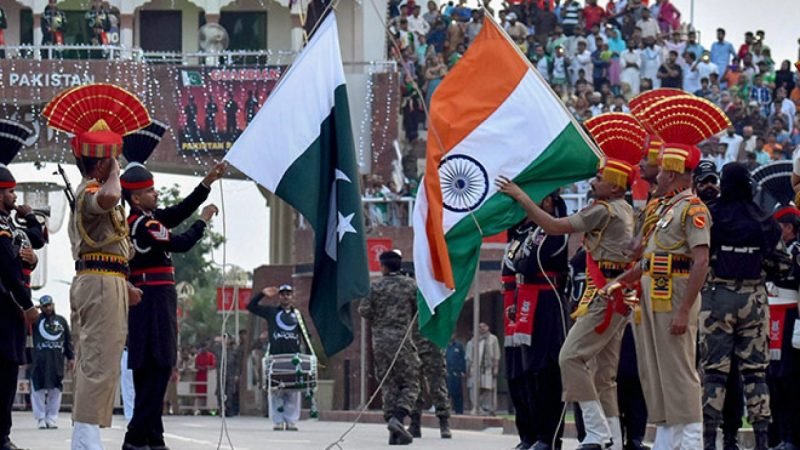 For the first time after the Indo-Pak War of 1971, the Indian Air Force (IAF) crossed not only the LOC but international border also in order to strike targets deep inside mainland Pakistan at Balakot on 26 February 2019. As we approach the third anniversary of the Balakot Air Strikes, it is important to look back in order to look ahead. The IAF Air Strikes did achieve their purpose as was said by Foreign Secretary Vijay Gokhale on 26 February 2019, that a large number of terrorists were killed in the biggest terrorist camp of the Jaish-e-Mohammad.
The Foreign Secretary justified that India followed International Law when he said, "Hence this non-military preemptive action was specifically targeted at the JeM camp." Preemptive means from that place before Pakistan State-Sponsored Terror (PSST) would strike India, before it India struck that place (Balakot); this is called International Law in this context for right of self-defence.
Foreign Secretary said: "Credible intelligence was received that JeM was attempting another suicide terror attack in various parts of the country, and the fidayeen jihadis were being trained for this purpose. In the face of imminent danger, a preemptive strike became absolutely necessary."
The International Law is: Article 51 of UN Charter which is about the right of self-defence that is the "inherent" right of a country. Article 51 allows India in using its military power for the right of self-defence. Therefore State of Pakistan cannot take shelter behind actions of its using terror as an instrument of foreign policy in form of its non-state actors.
Since 1947 the two thoughts Pakistan has about Kashmir is that India has to physically handover it to Pakistan and if not done so then PSST will bleed India. PSST will bleed India by attacking not only in Kashmir but in the entire country like Mumbai (1992), IC814 (1999), Parliament (2001), Mumbai trains (2000s), Delhi (2006), 26/11 (2008), Gurdaspur (2015), Pathankot (2016) etc. In the 17 years from 1998 to 2015, all the Prime Ministers of India tried their best to make a good relationship through dialogue with Pakistan but it was all in vain. India has correctly, consistently taken the view in its approach to Pakistan, that "Terror and Talks cannot go together".
Nobody expected that India and Pakistan would announce a ceasefire as per the 2003 agreement on February 25, 2021. Pakistan has been very correctly put on the FATF grey list in order to hold it accountable over the issue of terrorism. Since June 2018 Pakistan is on the FATF grey list. Indian National Security Advisor Ajit Doval had said in November 2019 that "One of the biggest pressure that is coming on Pakistan today is because of the procedure of the FATF, I guess. The FATF has put so much pressure on them that no other action could have been so," Till now Pakistan has failed to live up to the expectation of the FATF, this has enabled big financial crunch on the Pakistani economy.
This means the country is running its economy on borrowed growth (loan) since August 1947, as a result, Pakistan will one day definitely collapse. So this should be one of the main reasons why the Pakistan Army would have agreed to a ceasefire on the LOC. That is in the meantime Pakistan would like to come out of the FATF grey list in order to save its economy from complete collapse, as of now the IMF has given enough worry to the Pakistan Army. Indians should stop thinking of normalizing ties with Pakistan. Because the fact of the matter is that it is impossible to have friendly or even normal neighborly relations till the point Pakistan stops exporting PSST to India.
China has deliberately used Pakistan to contain India by providing it political, diplomatic support along with military support like nuclear weapons, conventional weapons etc. Therefore it is impossible that China will allow Pakistan to change its foreign policy and have a friendly relationship with India. Even on COVID-19 the Pakistani Prime Minister did not join the SAARC meeting; instead, he chose to send his very junior. That is on March 15, 2020, Prime Minister Modi conducted a SAARC summit for COVID-19. But during summit, Pakistan talked about Kashmir!
Foreign Policy of any country is the projection of domestic capabilities. When we compare India with Pakistan on the parameter of Comprehensive National Power that is social cohesion, economic might and military might then India no doubt is a superpower. That is in terms of our excellent non aligned foreign policy, IT power, education system, implementing our great Constitution, free and fair elections, a great space program and Modi Government through its direct benefits transfer method (online way to delete corruption) has benefited the poor a lot (as compared to task efficiency of previous governments) in terms of various economic development schemes. Free and fair elections among other factors also help maintain social cohesion and trust in the Constitution of India.
For those in India who advocate that we must keep talking to Pakistan for an indefinite period of time, that does not make sense because right from 1998-2015 we have talked enough and doing the same thing again and again will not change the outcome that India desires. We must understand that Jinnah had started PSST even before Pakistan was born in August 1947. So Jinnah on 16 August 1946 had clearly mentioned that if we are not given Pakistan then jihad will start. Jihad was termed by him 'Direct Action Day', so the whole point is that right from day one the Pakistanis have displayed their love for jihad that is radical Islamic terrorism. Even those people who invaded Jammu and Kashmir initially on 20 October 1947 were amounting to be terrorists; this led to the first war on Kashmir between India and Pakistan. When Bipin Rawat was Army Chief he had mentioned a very good thing, he said "Pakistan ko control karne ki jaroorat hi nahi hai. Wo dheere dheere khud hi decontrol ho raha hai. Aur shayad hamain koi karwahi karne ki jaroorat hi nahi padegi. It is in self-immolation mode," (No need to control Pakistan. They themselves are slowly getting out of control. And maybe there would not come a situation such that we would have to act. It is in self-immolation mode)."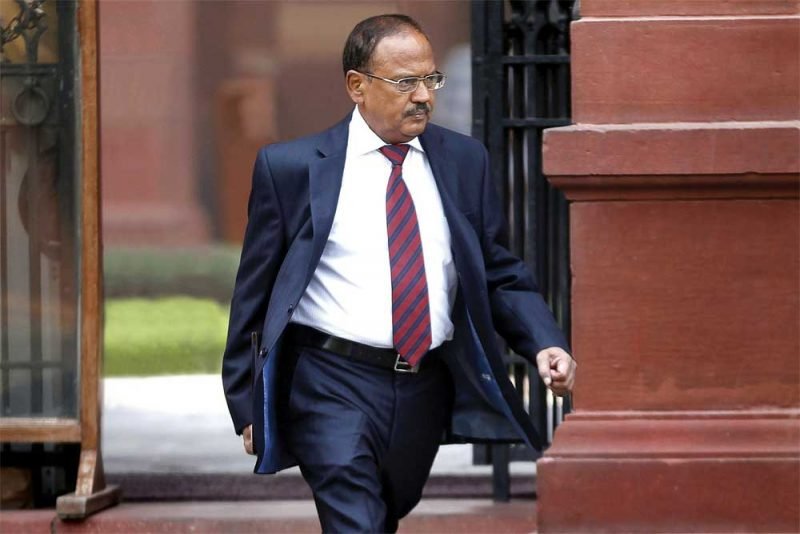 Before Ajit Doval became the National Security Advisor in May 2014, he had laid out his vision statement, as he had said "How do we tackle Pakistan? You know we engage an enemy in three modes. One is the defensive mode where the guard would prevent someone who comes here to attack us. We will defend this place. One is the defensive offence that is to defend ourselves we will go to the place from where the offence is coming. And third is the offensive mode where you go outright. Nuclear threshold is a difficulty in the offensive mode but not in the defensive offence. While we are working today only in the defensive mode, now when we come into the defensive offence then we start working on the vulnerabilities of Pakistan, it can be economic, internal security, political, there isolation internationally, exposing their terrorist activities or it can be anything. It can be defeating their policies in Afghanistan, making it difficult for them to manage internal political balance or internal security. I am not going into those details. But when you change the engagement from the defensive mode because in the defensive mode you throw hundred stones on me, I stop ninety, still ten hurt me and I can never win. Because either I lose or there is a stalemate. You start war at your time, you throw a stone when you want, you have a peace when you want, you have the talks when you want. We, if we are in the defensive offence we will see where the balance of equilibrium is. Pakistan's vulnerability is many many time higher than of India. Once they know that India has shifted its gear from the defensive mode to defensive offence, they will find it is unaffordable for them. You can do one Mumbai, you may lose Balochistan. There is no nuclear war involved, there is no engagement of troops. If you know the tricks, we know the tricks better than you." India's Surgical Strikes and Air Strikes are examples of overt defensive offence.
Since Mr Modi became Prime Minister of India on 26 May 2014, the kind of global isolation he has imposed on Pakistan is excellent. So India's approach is the best and it should not take Pakistan's recently announced National Security Policy even one percent seriously as whatever they have mentioned (improve relations with India) has been said earlier also. The Pakistani Army is rich during and after their service due to their keeping Kashmir pot boiling; enabling their people to respect them. So the terrorism ingrained is such that they will never quit this!
The views and opinions expressed in this article are those of the author and do not necessarily reflect the views of The Kootneeti Team