Boost to the Tourism Sector in India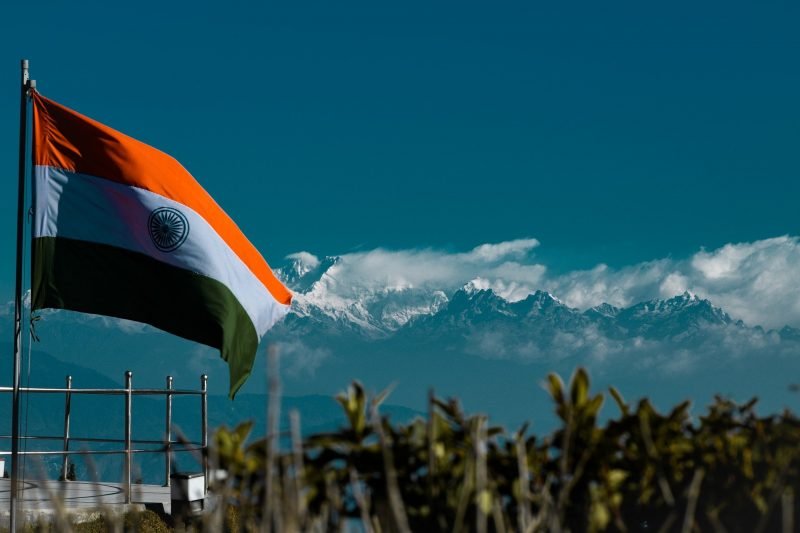 Before the outbreak of the COVID-19 pandemic, tourism was one of the most important sectors in the world economy contributing to nearly 10% of global GDP and providing employment to over 320 million people worldwide. However, the pandemic resulted in the closure of international boundaries, imposition of severe travel restrictions and quarantines, which devastated the tourism sector. According to the UN World Tourism Organisation, international tourist arrivals will be reduced by 74% in 2020 reaching the lowest levels in more than three decades. Further, the United Nations Conference on Trade and Development (UNCTAD) estimated a loss of USD 4 trillion to global GDP because of the losses incurred in the tourism sector.
The Government of India recently announced financial support for more than 11,000 registered tourist guides/travel and tourism stakeholders. It also said once international travel resumes, the first five lakh tourists will be issued visas free of charge. In the pre-pandemic period too, many initiatives were adopted to promote the tourism sector, such as providing e-visas under various categories for people from particular countries, Global Media Campaigns, the Heritage Trail and the Paryatan Parv celebration. These measures are welcome. However, we need other long-term measures too, to tap the potential of this sector. What we need is a disruptive innovation strategy that has the potential to create employment opportunities and increase revenue through private sector growth. The Startup India initiative has boosted entrepreneurship. However, the travel and tourism startups need a bigger push. Innovative startups should be encouraged. Support from the government for ideation and access to finance are required.
The Indian tourism and hospitality industry have emerged as one of the key drivers of growth among the services sector in India. Tourism in India has significant potential considering the rich cultural and historical heritage, variety in ecology, terrains and places of natural beauty spread across the country. Tourism is an important source of foreign exchange in India similar to many other countries. The foreign exchange earnings from 2016 to 2019 grew at a CAGR of 7% but dipped in 2020 due to the COVID-19 pandemic.
In FY20, the tourism sector in India accounted for 39 million jobs, which was 8.0% of the total employment in the country. By 2029, it is expected to account for about 53 million jobs.
According to WTTC, India ranked 10th among 185 countries in terms of travel & tourism's total contribution to GDP in 2019. During 2019, contribution of travel & tourism to GDP was 6.8% of the total economy, ~ Rs. 13,68,100 crore (US$ 194.30 billion). India is the most digitally advanced traveller nation in terms of digital tools being used for planning, booking, and experiencing a journey. India's rising middle class and increasing disposable income has supported the growth of domestic and outbound tourism. By 2028, Indian tourism and hospitality is expected to earn US$ 50.9 billion as visitor exports compared with US$ 28.9 billion in 2018. The travel market in India is projected to reach US$ 125 billion by FY27 from an estimated US$ 75 billion in FY20. The Indian airline travel market was estimated at ~US$ 20 billion and is projected to double in size by FY27 due to improving airport infrastructure and growing access to passports. The Indian hotel market including domestic, inbound and outbound was estimated at ~US$ 32 billion in FY20 and is expected to reach ~US$ 52 billion by FY27, driven by the surging demand from travellers and sustained efforts of travel agents to boost the market.
Blockchain is a system of recording information in a way that makes it difficult or impossible to change, hack, or cheat the system. A blockchain is essentially a digital ledger of transactions that is duplicated and distributed across the entire network of computer systems on the blockchain. There are examples worldwide on blockchain-based money solutions to kick-start local tourism industries, for instance. Blockchain enables the tracking of items through complex supply chains. Indian start-ups could also explore strategies along these lines. Blockchain ledger coupled with IOT devices for healthcare could have a positive impact on medical tourism.
The Indian Government has told parliament that it has initiated measures such as Dekho Apna Desh, Ek Bharat Shreshtha Bharat, Bharat Parv and Paryatan Parv, and others to boost domestic tourism. Following the pandemic, the government announced Financial Support for Travel and Tourism Stakeholders (TTS) and Registered Tourist Guides under which over 11,000 registered tourist guides and other travel and tourism stakeholders will receive financial support in the form of loans from various nationalised and private banks. The government also announced free visas to the first 5 lakh tourists. Tourism is a major sector which employs many women and young people, especially in developing countries. In a June 2021 report, the UNCTAD recommended formulation of policies considering the following dimensions: Confidence of travellers should be restored, and vaccination plays a significant role to ensure this. Socio-economic impact on the livelihoods of those involved in the sector must be mitigated.
India's travel and tourism industry has huge growth potential. The industry is also looking forward to the expansion of e-Visa scheme, which is expected to double the tourist inflow in India. India's travel and tourism industry has the potential to expand by 2.5% on the back of higher budgetary allocation and low-cost healthcare facilities according to a joint study conducted by Assocham and Yes Bank.
The views and opinions expressed in this article are those of the author and do not necessarily reflect the views of The Kootneeti Team