Broadening India's Blue economy mission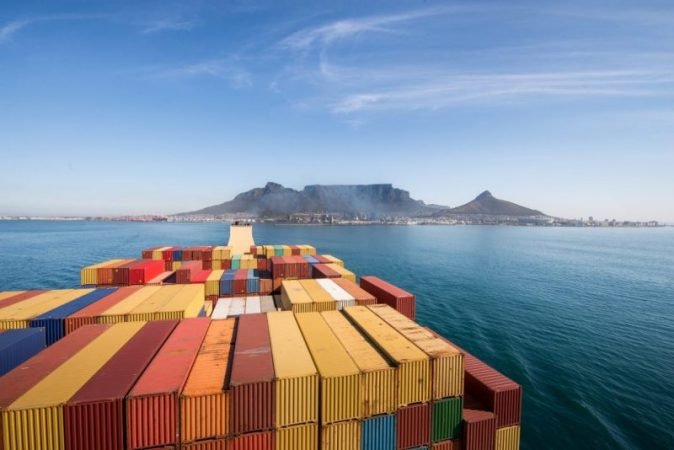 Oceans remains as one of the high precedence areas for sustainable development and therefore invited the attention on depletion of fish stocks, conservation of marine biodiversity, ocean acidification, destruction of habitats and occurrence of alien invasive species. Internationally, there has been expanding interest in streamlining the incomes from seas. The Indian Ocean assumes an imperative part in the economy through a huge commitment to jobs, social characters, fisheries, seaward oil and petroleum gas assets, the travel industry and sea enterprises. Due to liberty in the restriction rules of capture and exploiting maritime resources, there is a need to focus even more on sustainable development by sharing the required expertise, knowledge and governance for commercialization and refined growth. Considering its colossal potential, the blue economy idea has been very much explained for development in the Indian Ocean driven by the Indian Ocean Rim Association (IORA). The Indian Ocean countries can assemble abilities and information to support manageable blue economy development and manageability. The area is developing great and has capacities for the preservation of the biological system.
For India, effectively extricating the enormous capability of the Ocean based Blue Economy will move the country into a higher development direction and put the country into a prominent position in the geopolitical structure of the world. The advancement of it can fill in as a development impetus for the country in achieving the vision to turn into a $10 trillion economy by 2032. Additionally, the region is of strategic importance to India's economic growth as most of the country's oil and gas is imported through the sea and this dependency is expected to rise by 2025 exponentially.
India has a unique maritime position. Its 7517 km longshore, home to nine coastal states and 1382 islands. The nation has 12 significant ports and 187 non-significant ports which took care of about 633.87 million tons of goods in the year 2019. 95% of India's exchange by volume travels via ocean. India's Exclusive Economic Zone of more than 2,000,000 square kilometres is abundant in living and non-living assets and holds critical recoverable assets of raw petroleum and recoverable natural gas. It can potentially enhance value addition in coastal manufacturing and services, in trade, in shipping, in deep-sea minerals, aquaculture and fisheries and marine-related technologies. The coastal economy also sustains over 40 lakhs of fishermen and other significant populations of coastal communities.
Indian Prime Minister Narendra Modi understood the capability of these vast maritime assets as a vital monetary driver and its exploration was regarded as a key agenda to be undertaken after he took over the office in 2014.
To fully extricate maritime resources, the Government of India initiated a 'Blue Economic Policy' which document the vision and procedure of the government to use the immense marine assets to contribute towards the nation's GDP, work on the existences of the huge maritime dependent communities, save biodiversity, and keep up with the public safety of marine regions and assets.
On top of the policy introduced, New Delhi also initiated a national perspective plan for the development of port-led infrastructure named the "Sagarmala" Project. Even though most of India's product exchange by volume happens through seaports, there exist various operational difficulties pertaining to country-to-country relations, climatic conditions, etc.
Hence, the Sagarmala project visualizes making future (NexGen) framework as a component of Prime Minister Modi's leader program "Atmanirbhar Bharat". It is an aspiring plan laid out towards achieving an ocean change in India's logistic sector, by opening the maximum capacity of its coastlines. Sagarmala also seeks to decrease logistic costs for both domestic and international goods, other than bringing down carbon emissions from the transport sector.
As a part of expanding India's Blue economy mission, the Prime Minister of India Narendra Modi recently inaugurated the Maritime India Summit-2021 virtually, which is a leading world's summit with an enormous 0.17 million participants from around 100 nations. He has also chosen Sarbananda Sonowal, a man knowledgeable in matters pertaining to maritime infrastructure, development of coastal tourism circuits, and the overall global maritime scenario to be the Minister of Ports, Shipping & Waterways as India gets ready to dive big-time into the global maritime landscape. The Ministry has effectively recognized 400 sea projects for improvement in maritime spheres and around 189 beacons spread across India's extensive coastal regions have been distinguished as forthcoming Maritime Tourist attraction centres. Likewise, in the recently held significant meeting on IMO-Norway Green Voyage 2050 Project, Shipping Minister Sarbananda Sonowal addressed the panel virtually and said that India is on its way to a low carbon economy and transport. The Maritime Vision Document 2030 which is a 10-Year diagram will help to achieve India's vision of a supportable Maritime area and energetic blue economy. He added of India being chosen as the primary country under IMO Green Voyage 2050 task for a lead of a pilot project identified with Green Shipping. 
Various international collaborations are also underway to fully extract the enormous maritime resources. The Task Force on Blue Economy for Sustainable Development between India and Norway are meeting frequently to further the alliance of cooperation. In the India-Norway Integrated Ocean Management Initiative, researchers and officials are cooperating on improving the governance of ocean resources through marine spatial planning. The drives intend to guide answers for better waste administration and reusing of plastic items. Indian and Norwegian organizations in the sea, marine and energy areas are joining forces and giving employment while going forward towards the idea of green development.
India and the Philippines recently held their first-ever India–Philippines Virtual Business Conference on Marine Fisheries and Aquaculture (IPBC-MFA). The meeting includes representatives of India's fishery industry, the Philippine Chamber of Agriculture and Fisheries Inc., and the Embassy of India in Manila. Collaboration among India and the Philippines in the blue economy greatly dates to India's Indo-Pacific Oceans Initiative (IPOI) which was proposed by Prime Minister Narendra Modi to enable a safe and stable sea space. The initiative greatly focuses on areas of maritime security and disaster prevention and management. The IPBC-MFA mirrors the augmenting of India-Philippines participation from just defence partnership to that of the blue economy. The commencement of the IPBC-MFA thus fills in as an important moment for both countries in establishing a closer and more dynamic relationship.
Consequently, in today's globalising world, oceans have become the new focuses of economic activity. They represent a huge exchange and trade in the fields of shipping, oil and gas, fishing, undersea links, travels and other emerging industries like hydroponics, marine biotechnology, sea energy and ocean mining that can possibly give employment and increase overall financial development. However, The Indian Ocean needs a sustainable and comprehensive system for global partnership. Countries and international organizations should realize the economic potential and keep in check the various security challenges occurring in the region. India's commitment to broadening its cooperation with the regional partners and build a sustainable ocean economy also aligns well with its domestic mega-modernisation projects like ACT EAST Policy that will enable the nation to harness the full potential of the Ocean based Blue Economy and offer great opportunities for cooperation with countries like Japan, Vietnam, Indonesia and many more.
The views and opinions expressed in this article are those of the author and do not necessarily reflect the views of The Kootneeti Team