The dynamics of Indian Diplomacy: Time to reshape Indian Foreign Policy on Pakistan?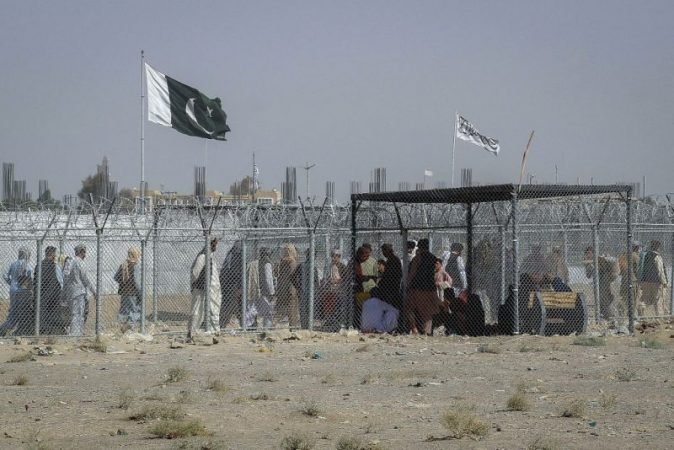 The Taliban's swift takeover in Afghanistan has brought to power an Afghan government more closely aligned with Pakistan, stirring security concerns in neighboring India. The Taliban takeover of Afghanistan has significant ramifications for South Asia. Based on its past experience with a Taliban government, India's security establishment now faces serious fears about its interests in the country.
Despite the Taliban's public assurances, Afghanistan could once again emerge as a regional terrorist haven.
Dr. Priyanka Singh is Associate Fellow at Manohar Parrikar Institute for Defence Studies and Analyses (MP-IDSA), New Delhi. She holds an Honours degree in Political Science from Lady Shri Ram College for Women, University of Delhi, and a PhD from the University of Lucknow, joined in a conversation with Kavita Sewda, a Research Associate at The Kootneeti.
Q1. There are concerns in Indian security policy and foreign Policy establishments with the takeover of Afghanistan by Taliban. Why does New Delhi feel it has lost influence in Afghanistan? Kindly elaborate the reason for these concerns with respect to the interlinkages between Pakistani state and Taliban?
A: The fact that Indian interests in Afghanistan may be appearing somewhat dislodged after the Taliban takeover must not be read as a situation where India has lost or is losing influence in the country. India has a history of friendly ties with Afghanistan and shares deep cultural bond with the Afghan people. Such strong people-to-people ties and a huge goodwill towards India amongst Afghan people is indelible and unscathed. On the other side, since India never engaged the Taliban in past given the latter's abysmal track record, there is definitely some concern regarding the nature and shape of India's future involvement in Afghanistan. It is well established that Pakistan has played a pivotal role in the Taliban's return to power.
The nexus between Pakistan and Taliban is decades-old. Pakistan has been behind the creation and rise of Taliban during the early 1990s. The umbilical link between the two sides-the Taliban and Pakistan- India's traditional adversary, is of considerable concern to India and its future roadmap on Afghanistan.
The challenge for India will be to wade through this unfavourable unfriendly set up in Kabul to be able to continue its goodwill gestures people comprising reconstruction programmes that would prosper Afghanistan and its people and towards which India has already delivered about USD 3 billion.
Q2. What is the role of Pakistan in government formation in Kabul? Has the Taliban developed any semblance of foreign policy autonomous of Pakistan? In this light, can New Delhi pursue a de-hyphenated Taliban-Pakistan policy?
A: Inter-Services Intelligence ISI chief Faiz Hameed's visit to Kabul amidst a raging chaos was in fact an endorsement of the hype regarding Pakistan's role in the Taliban victory. Hameed is said to have visited Afghanistan to harmonise the differences between competing factions of the Taliban in the run-up to the formation of a new government. Besides, there are reports that suggest that Pakistan actively participated alongside the Taliban against the National Resistance Front (NRF) in the Panjshir valley, the last anti-Taliban redoubt in Afganistan. It was during Faiz Hameed's visit that reports of the supposed fall of Panjshir started pouring in especially after the Taliban hoisted their flag on the Governor House there.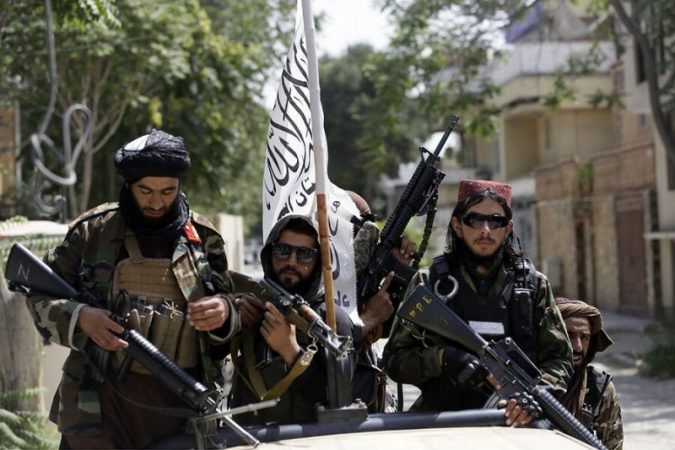 Even in this backdrop where Pakistan and the Taliban are looking in cahoots, India cannot choose to view them as one or exercise a hyphenated approach towards them. India's approach howsoever it evolves in times come, will most likely continue to approach the two in a de-hyphenated fashion.  Pakistan remains India's arch adversary and India's approach towards it is largely guided by the predominant strains of the bilateral equations that have now exixsted for over seven decades.
On the other side, India has cautiously started to engage with the Taliban since their arrival to power in Kabul. The memories of the IC-814 Hijack in December 1999 are still afresh in the minds on Indian policymakers. The hijacked Indian aircraft was then parked in Kandahar, a Taliban bastion. There are vivid accounts of the challenges India faced during the hostage crisis vis a vis a hostile Taliban helmed government in Afghanistan. Therefore, India is cautiously restrained at the moment waiting for the situation to crystallise further and see whether the high sounding promises of reforms and moderation made by the Taliban 2.0 will fructify to reality.
Q.3 What are the challenges and opportunities for Pakistan with the Taliban takeover of Afghanistan?
A: While the onus for the current turmoil in Afghanistan has been increasingly put on Pakistan, it is taking the opportunity to neutralise the global offensive by projecting its own concerns over whether the resurgence of Taliban across the Durand Line will provide a fillip to the Tehrik e Taliban Pakistan (TTP) activities inside Pakistan. The TTP has been instrumental in carrying out an array of attacks inside Pakistan. Given Pakistan's long unflinching, and at times, unapologetic ties with terrorist outfits while at the same time playing a victim card- calling itself a victim of terrorism, none of Pakistan's presently exhibited concerns can be taken at face value. Such concerns at best could be an attempt to shield itself from the verbal onslaught or reprisal by the wider international community, particularly the United States.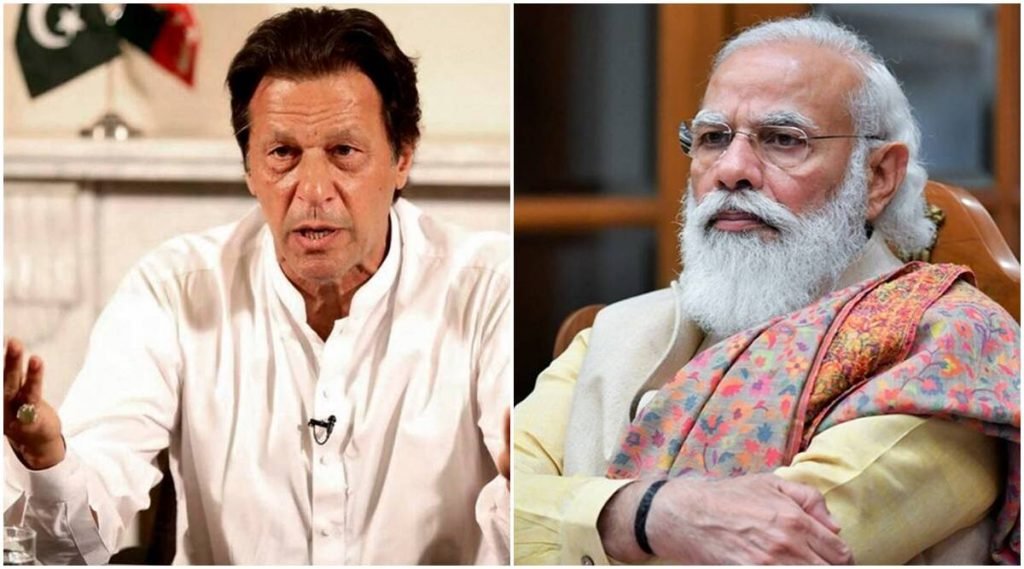 Pakistan at the moment is looking content given its hold over the current situation in Afghanistan. It is particularly happy to see India is looking somewhat disadvantaged in the wake of US withdrawal. Simultaneously for Pakistan, there are uncertainties as well staring the horizon given lurking apprehensions over how long the Taliban will continue to be sermonised/dictated by the establishment in Pakistan especially the ISI. The Taliban are presently in a fix to reflect themselves as an improved moderate version. In that quest, the Taliban may choose to review its current status of being constantly seen as cosying up to ISI and being commanded by Pakistan.
Q4. What are the critical security concerns for India linking Pakistan to Afghanistan, especially in the Wakhan corridor and PoK?
A: India has had to contend to with major security concerns vis Pakistan- a country that has unfailingly used terrorism as an instrument of state policy. For India, the threats emanating from Pakistani soil have persisted for a long time. Besides, Pakistan occupied Kashmir over which India has an extant territorial claim, has been used to house terrorist training camps through which terrorists are infiltrated across the Line of Control into Jammu and Kashmir.
Gilgit Baltistan, part of PoK, straddles the strategic Wakhan Corridor in the Badakhshan province of Afghanistan bordering China and Tajikistan. There are some concerns that the installation of a Taliban regime in Afghanistan will translate into further security concerns for India. The fighters from several militias active in the Afghanistan-Pakistan region may at some point shift focus towards Jammu and Kashmir. Despite India's preparedness, contingencies emerging from the change of guard in Kabul cannot be completely ruled out. Hence, India must prepare further to cope appropriately/befittingly respond to any Pakistan abetted contingency unleashed in the backdrop of the ongoing turmoil in Taliban-helmed Afghanistan.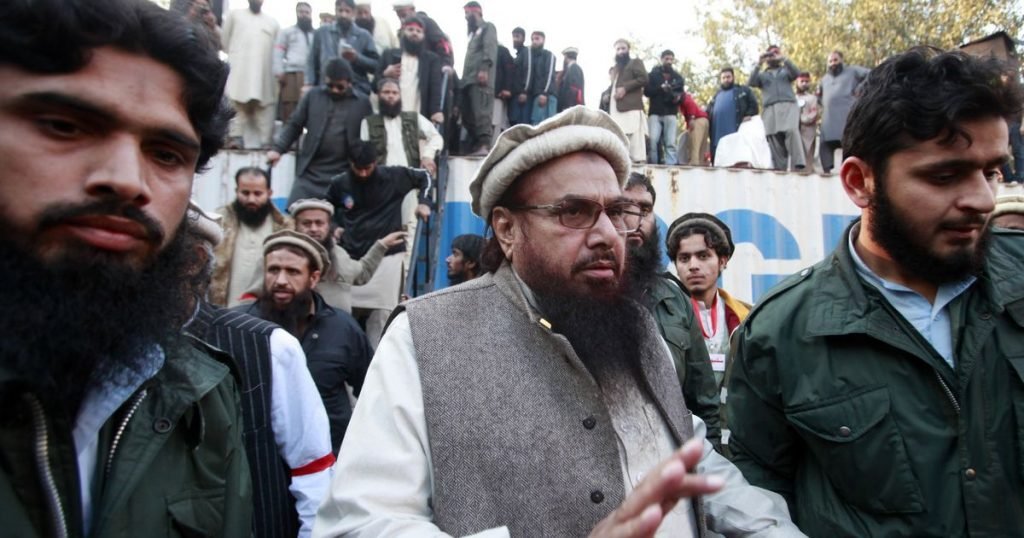 Q5. Pakistan is on the "increased monitoring list", also known as the grey list of the Financial Action Task Force (FATF). And in the upcoming days, its support to terror outfits like LeT seems inevitable. Should India put maximum pressure to check Pakistan?
A: India has consistently strived to highlight Pakistan's collusion with militant outfits that have unabatedly targeted India's security interests- Lashkar e Taiba being one of the prime culprits of unleashing terrorism against India. Pakistan has so far refused to relent its long standing ties with dreaded militant groups despite remaining on FATF's grey list for a considerable amount of time. Though Pakistan is under considerable pressure to get off the grey list, so far the shortfalls and Pakistani state's insincerity towards meeting the FATF compliances has ensured the country remains on the grey list. It is widely known that various terrorists organisation have reincarnated and continue to function under different names as part of Pakistan's gambit to fool the international community that it was taking tangible step to curb the activities of terrorist organisations on its soil.
India needs to further up the ante against Pakistan's constant hobnob with terrorist outfits. India has done so in past. However, in the fast changing geopolitical landscape (resultant from the chaos in Afghanistan), pursuing a renewed, more consolidated, hardened and a proactive approach to expose Pakistan will help further secure India's vital regional and security interests.
The views and opinions expressed in this article are those of the author and do not necessarily reflect the views of The Kootneeti Team