Critical position of India's Foreign Policy in International System
India is the largest democracy in the world. India maintains a democratic environment within its own country, but in the international arena, it is largely cornered. The current picture of India is very sad because of Covid-19. Although day by day this picture is improving a lot. But in the international arena, many are questioning India's medical diplomacy. The government of that country went to promote its country as a title of excellence in the world court, but today it is criticized due to a small mistake. In addition, in this article, I have tried to show that the Indian government is currently under a lot of pressure in the international arena in various ways.
Although India is currently portraying the United States as a friendly country, the media in that country is criticizing India's Covid-19 situation. We know friends help in times of danger but such examples are rare. The Secretary-General of the United Nations General Assembly is trying to bring India's Kashmir issue to the attention of the world. Its real purpose is to put pressure on India in the international arena. But one more thing to know here is that this secretary belongs from Turkey. And a few days ago he received the highest honor of the country from the government of Pakistan.
At the moment, China, Pakistan and Russia's hidden grand alliance are trying to isolate India in the Asian continent. Russia is closing the gap with China and is approaching them day by day. And Pakistan is strengthening the hand of friendship with Russia on various issues through their diplomatic moves. Russia, which was India's arch friend, has now built a diplomatic distance due to the formation of a 'Quad'. Quad is an informal strategic dialogue among four countries USA Japan Australia India. It was originally envisaged by the Japanese Prime Minister Shinzo Abe in 2007. Its main objective is to develop a mechanism for cooperation among members in strategic intelligence and military exercise. It was also envisaged to balance increasing Chinese heavy military in the region. This 'Quad' platform has strengthened the friendship between the four countries. There have been various agreements between these countries on various issues such as India and Australia has signed mutual logistics support agreement while the USA has been already been involve in agreements like the General Security Military Information (GSOMIA)Agreement (GSOMIA), Logistics Exchange Memorandum of Agreement (LEMOA) and Communication Compatibility and Security Agreement (COMCASA). According to international scholars, the main goal of joining the Indian Quad is to counter China, to be on India's side on the Kashmir issue, to prevent terrorism, and to gain India's membership in the NSG and UNSC. Due to which Russia, like China, is not taking India's point of view well. In addition, Russia's relations with the USA have constantly deteriorated since Crimea's annexation in 2014 and this has almost forced Russia to cultivate good relations with China, for example, Russia China's civil nuclear deal in 2018. USA has also enacted laws such as Countering American's Adversities through Sanction Act (CAATSA) which may be proved restrictive for India Russia open trade. It is also manifested in Russia's exit from the G-8 grouping. The US-Russia rivalry was also apparent in the Syrian crisis. Where Russian was supporting the Syrian government while the US supported the Rebel groups. Russia has always patronized a Russia India China trilateral formation that eventually gave birth to BRICS and SCO. What is said to be in against of this Russia India China spirit. Russia has been a critic of exclusive security arrangements such as NATO.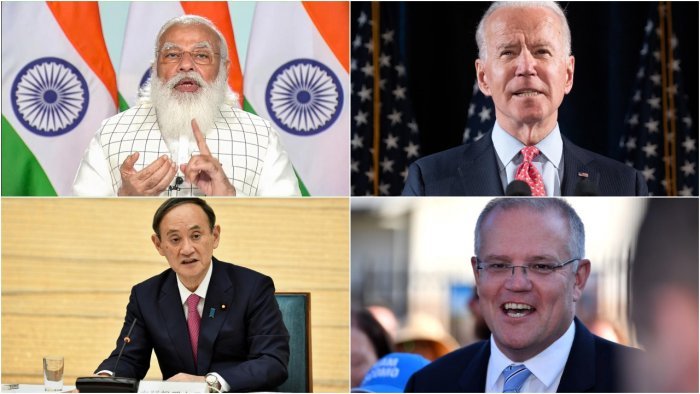 Now, what is being called on Asian NATO. Amidst all these developments, Russia is also trying to changing its relations with India's rival Pakistan. And because of this, the India-Russia Annual Summit was canceled last year. The quad may also adversely impact India-Iran relations which are vital for countering going China-Pakistan Nexus in the region. At present Iran is a very important country to India. Iran was the third-largest oil supplier of India but after the USA imposed sanctions India's import of Iranian oil reduced by 60% in 2019. As a result, the Iranian government pushed India away from Iran's important railway project and the Farzad-B gas field. At the moment, the Indian government has to think that if Iran gets out of its hands, India's dream of access to Central Asia will remain elusive. Central Asia is rich in natural resources. Where there are endless oil-gas and natural resources like uranium. At present, India's 'TAPI' gas project is almost closed due to a lack of access to Central Asia. Also, due to communication problems, the Indian government has not been able to use Afghanistan properly. Besides, India's communication with the European continent is not developing in the same way. As a result, China is building good relations with the European Union.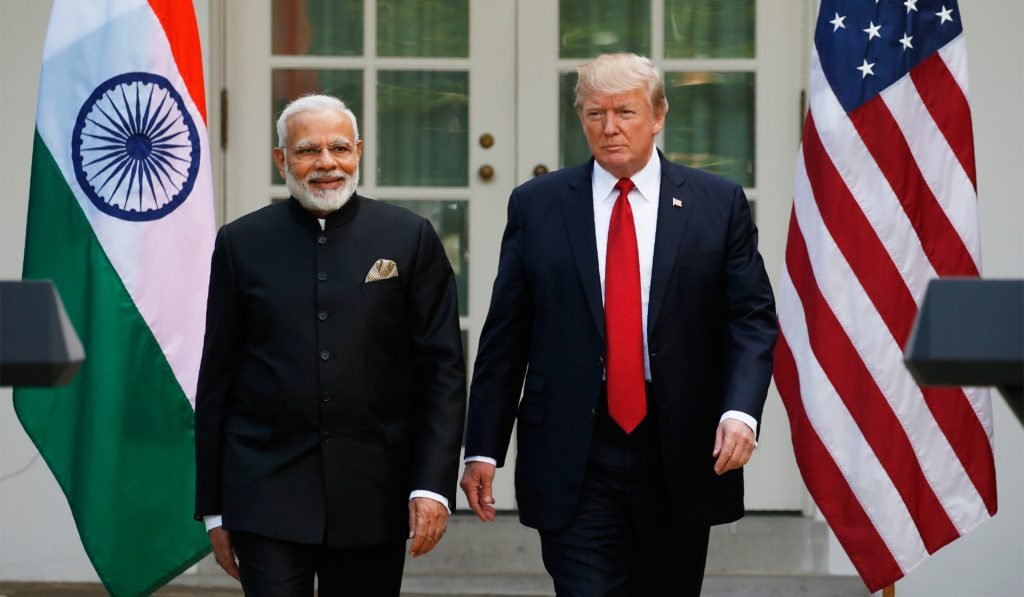 Pakistan has befriended Russia just as Russia has befriended China because of India's inclination towards America. During the cold war, Pakistan was an ally of the USA while USSR supported India. But after the fall of the USSR, the US Pak relations became progressively week. In the wake of the 9/11 attacks in the United States, the US government has strengthened its hand of friendship with India on the issue of terrorism. And at the international level, India and the United States have been quite critical of Pak-sponsored terrorism. Due to which the government of Pakistan has been forced to change its diplomatic options. In 2017 Russia and Pakistan had signed a military-technical cooperation agreement whose objective was to change the arms supply and weapon development. Russia has also been analyzing the prospects of supplying LNG to Pakistan and contemplating laying down a regional pipeline for the purpose.
Russia's friendship with China has grown just as much as Pakistan's friendship with Russia has grown. But historically China-Russia relations are extremely complex. The then USSR president Joseph Stalin and PRC President Mao Zedong had signed a treaty in 1950. During the time the US is not only supported China in hard economic modernization programs but also transformed nuclear power and paved the way for the entry into the elite nuclear power group. But in 1960, the seven-month-long border conflicts between both countries impacted the bilateral relations in the long term. After the collapse of the USSR, it was expected that Russia will look towards the West but due to no interest from the West, it sought to strengthen relations with China. Although there are border issues between the two countries at present, the two countries are respecting each other's ideology in a new kind of cold war. And with this opportunity, China continues to expand its empire. Using its economic power, China is trying to establish a kind of colony by trapping the world's small countries in a debt trap. China has surrounded India with its 'Strings of Pearls' policy. On the one hand, China's position is getting stronger and on the other hand, India's position is getting weaker. For example, where China is developing Sri Lanka's Hambantota Port and Colombo City, India's space is zero.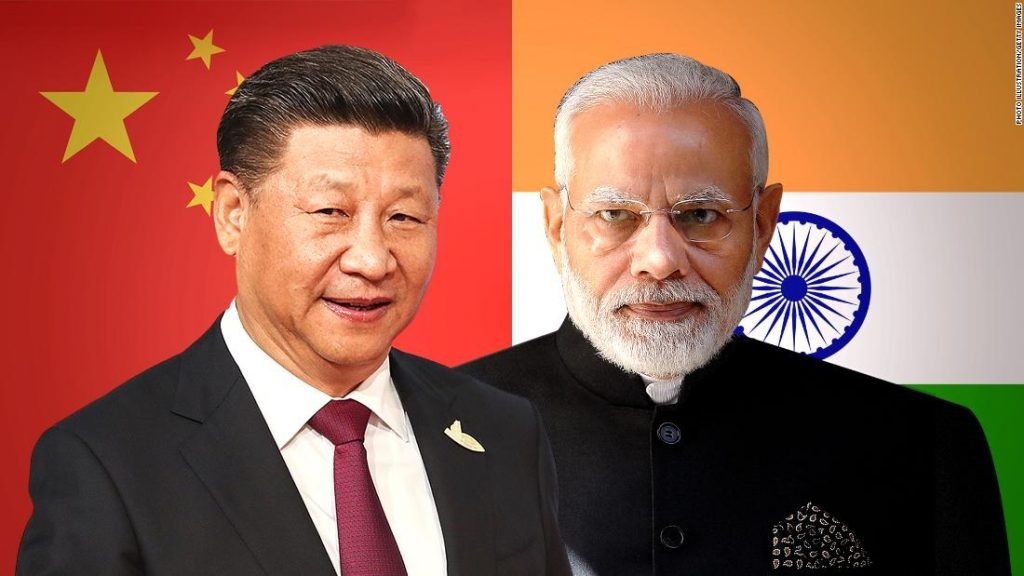 On the other hand, the alliance of 57 Muslim countries where Turkey has been presenting itself as the main one for a long time. Turkey is a member of NATO and Israel has good relations with Turkey, especially in the field of defense. Most of their weapons were bought from America and Israel. And America has a deep friendship with Israel. But at present, the Palestinian government is very unhappy with India's work to indirectly support Israel in the Israeli-Palestinian war. Because India played a silent role in the UNHRC vote on Israel's human rights violations. India also lags far behind China in the South Asian region. India has failed to deliver on its promise of vaccinating all its neighbors under the Neighborhood Fast Foreign Policy due to the Covid -19 second waves. In this opportunity, China has strengthened its relations with all the countries of South Asia by delivering the vaccine to every country. As a result, questions are being raised about India's role in the SAARC.
Conclusion:
In today's world of complex interdependence, India does not understand whom to trust and who not. In the age of globalization, questions are also being raised about the extent to which the policy of Protectionism will be implemented in the name of Self-Reliant India. But no matter how much the current situation goes against India, there is no such thing as a permanent friend in the history of international relations. In fact, India is trying to play a balancing role because reality has forced it in the interest of the future. At present, it cannot be said that Russia has withdrawn its hand of friendship from India. Because if that were the case, S-400 and Kashmir would not be on the sidelines. India has also proved its willingness to forge a friendship with China by overcoming its various problems by being a member of SCO and BRICS. No matter how much the Quad is called anti-NATO; there is evidence in history that every state in the world of vested interests sees its own interests. Maybe that's why India's foreign policy is a little different in this situation at the international level. But we have to look to the future to see when and how India will change its position through its diplomatic tactics to a stronger position
The views and opinions expressed in this article are those of the author and do not necessarily reflect the views of The Kootneeti Team