Fish Fights On The Jersey Shore
Post-Brexit deal stirs trouble in Jersey waters between UK and France over fishing rights
Dispute over fishing license between UK and French navies got ugly last week when french boats demonstrated protests by the Jersey island's St Helier port, blocking a freight vessel. Revolts erupted when the UK authorities allegedly broke the terms of the Brexit trade deal.
The island-state, off the coast of South Britain is a self-governing entity that relies on the British Crown for defense. Fishing deals had been a point of contention for a while in the Brexit agreement with the EU and UK finally reaching a common ground in April. The agreement allows European fishermen in the UK marine territories with certain sanctions and red tape. However, Jersey had granted 41 fishing licenses that included extra conditions and specific criteria that weren't a part of this deal. It also required French boats to prove that they have a history of fishing in Jersey's waters and shouldn't be first timers in the English Channel. According to French Maritime Minister, Annick Girardin these terms were "decided unilaterally and without explanation". In retaliation she threatened to cut off power supply to the island, which imports 95% of its electricity from France through undersea cables, if the UK doesn't back off. "Concerning Jersey, I'll remind you of the transport of electricity via submarine cables…I would regret it if we have to do it, but we'll do it if we have to," she added.
Jersey citizens have been the latest victims caught in the cross-Channel relations of these two nations. Historically, the two powers have had animus ties with occasional mutually-beneficial allyship. Brexit has further pushed this bitterness to the edge, with France exclusively opposing the maritime settlements. Downing Street's response to the protest was to deploy two of its Royal naval ships, HMS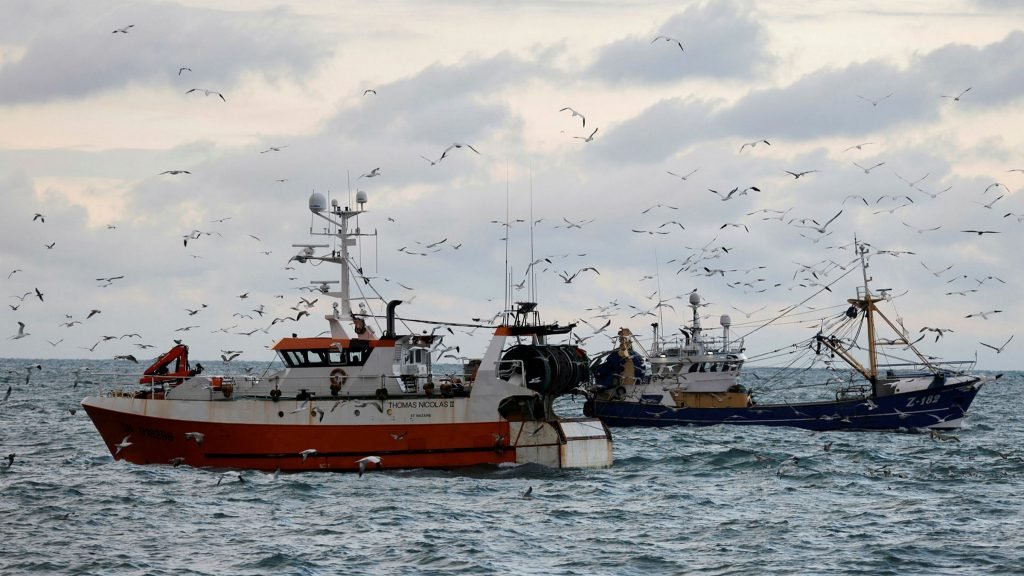 Severn and HMS Tamar loaded with customary defensive weapons calling it a 'precautionary measure'. Prime Minister Boris Johnson has also declared his unwavering support to Jersey. The French ships have now left the shore after the confrontation.
Jersey's chief minister, John Le Fondre, said in a statement that the French had "protested peacefully and respectfully," and proposed a forum for officials "to engage with all fishermen in the region openly and constructively." "Speaking directly to the fishermen has enabled both parties to better understand how those challenges will be addressed," he remarked.
While the Crown might be rejoicing about the French retreat, this issue is far from over. Both London and Paris are expected to discuss these clauses of the deal in the coming weeks. Tensions have been running high ever since this rushed deal was closed by the end of April and the situation can only be diffused once both parties agree on the amended sanctions. Jersey fishermen have been bearing the economic brunt because of this political scrimmage. They are being forced to sell their catch locally which they initially would export to France. With years of continued amicable relations with peers across borders, the community wants to end this dispute as soon as possible.
The views and opinions expressed in this article are those of the author and do not necessarily reflect the views of The Kootneeti Team