Struggle to Survive: Water Crisis in Sahel Region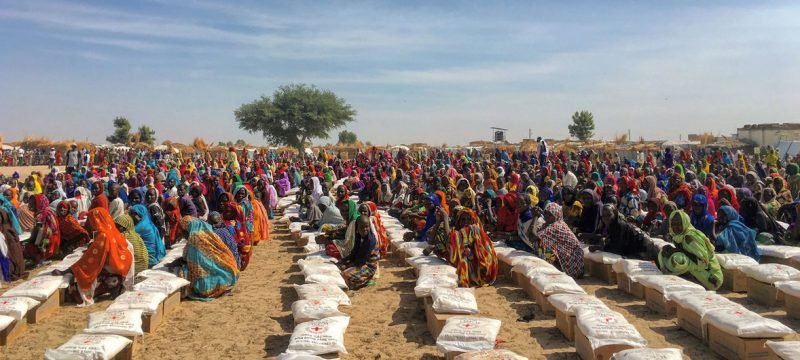 Sahel region is a semi-arid eco-climatic belt, that stretches from Senegal located at Atlantic coast up to Eritrea facing the Red Sea, and is enclosed between Sahara in North and Savannahs to South, in the continent of Africa. It spans the countries of Mauritania, Senegal, Mali, Burkina Faso, Benin, Niger, Nigeria, Chad, Sudan and Eritrea.
The Sahel is one of the most underdeveloped and unstable regions in the world with acute challenges along multiple fronts including political, security, humanitarian and environmental. The region is marked by violent extremism by jihadi insurgents, inter-tribal rivalries, weak human development indicators, shrinking natural resources, poverty, lack of livelihood opportunities, weak state capacity, land desertification, droughts, floods and storms induced by climate change and massive food insecurity, all of which combined, have given rise to a migration crisis.
On the other hand, the region is witnessing a population boom, with a growth rate being around 2.8% per year and the increased pressures of the population and their associated needs, putting a burden on the already fragile ecology.
Water Crisis
The Sahel is amongst the most water-stressed regions in the world, with irregular rainfall and recurrent droughts being a common feature. These hostile environmental conditions are only being worsened by the effects of climate change, as the temperature in the region is rising 1.5 times faster than the global average, according to IPCC sources.
Consequently, as noted by Ibrahim Thiaw- UN Special Advisor for the Sahel, while earlier 'there used to be a major drought every 10 years, now it is happening every other year'. In addition to this, erratic rainfall downpours that sweep off soil and reduces land fertility are becoming frequent. In general, longer wet or dry spells, are bound to have serious implications for the economies of the region, which are not strong enough to cope with extreme adverse climatic effects.
Some other factors that have accelerated the degradation of water resources in the Sahel include ill-informed development projects, pollution of surface water, water diversion for irrigation purposes, poor agricultural practices, lack of urban water infrastructure, degradation of wetlands and rivers and lack of coherent policies.
The manifestation of these unsustainable practices includes the "creation of deep gullies, of crusts that water cannot penetrate, rock-hard layers and shifting sand-dunes that swamp villages, wetlands and fields" as noted by FAO. Moreover, due to the lowering of the surface-water table, the traditional system of open-well water usage and supply is becoming unviable. As a result, deep drilling needs to be conducted for boreholes that can fetch potable water. This requires technical skills and appropriate guidelines to prevent the groundwater from being overexploited and contaminated, in a short period of time.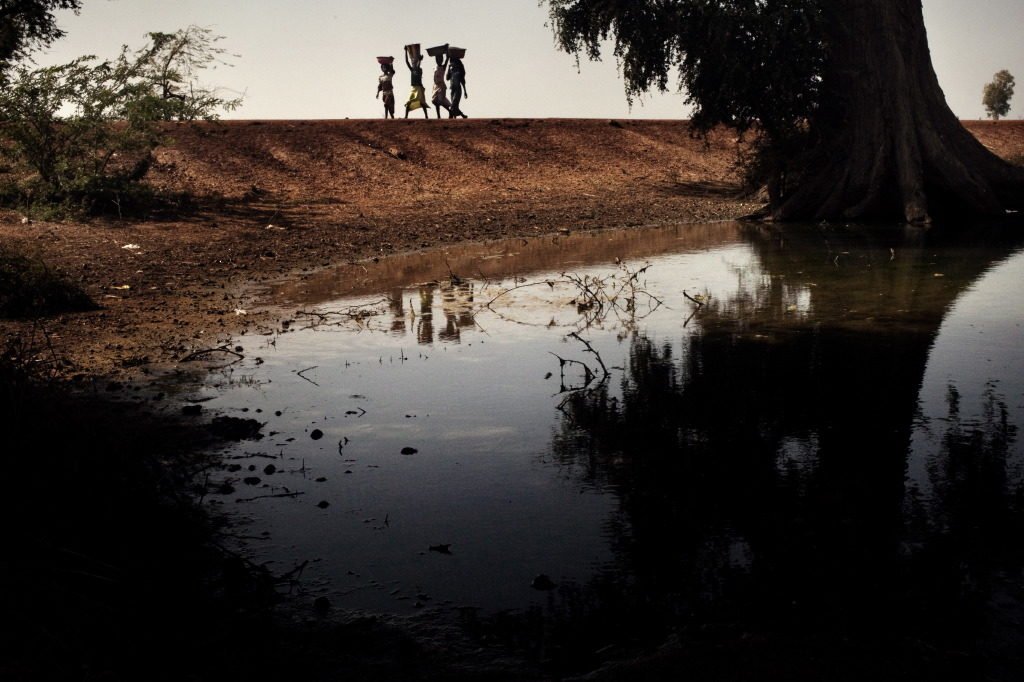 Conflict-Situations
These hostile conditions have put to risk the livelihoods of millions, as the majority of the Sahel population is dependent on livestock rearing and agricultural production (2 in 3 people in Sahelian countries live off agriculture and livestock, according to Solidarities International).
The predominant rain-fed nature of agriculture, extreme weather patterns and reduced harvest has put to critical risk the food security and nutritional needs of the future generation. Further, the pasture shortages for livestock has placed the nomadic herders in a tough spot, heightening the prospects of local conflict between the agro-pastoral community. Thus, irregular production combined with inflation has spelt misery for the local population and their physiological needs.
Further, as communities find themselves in the midst of a prolonged state of distress and demands for safe access to water and basic sanitation needs grow, the issue of the transboundary nature of water-systems and indiscriminate use of groundwater resources and aquifers becomes critical. This is reflected in present contention over Lake Chad, which is the largest lake in the Sahel and provides critical ecosystem services and employment support to farmers, herders and fishermen.
Also concerns over a disagreement on effective utilisation of water between upstream and downstream states, also need to be addressed. A study conducted by Wetlands International in 2017, highlighted some of the findings, that upstream water withdrawal for irrigation purposes has caused environmental damage to Lake Chad and its surrounding wetlands; and;  how major dams upstream in Mali, have contributed to decreasing of floods downstream along wetlands in the Senegal river, affecting their livelihood-sustenance capacity.
Thus, there is a need for comprehensive technical, institutional and legal frameworks to manage these resources in a coordinated and cooperative manner.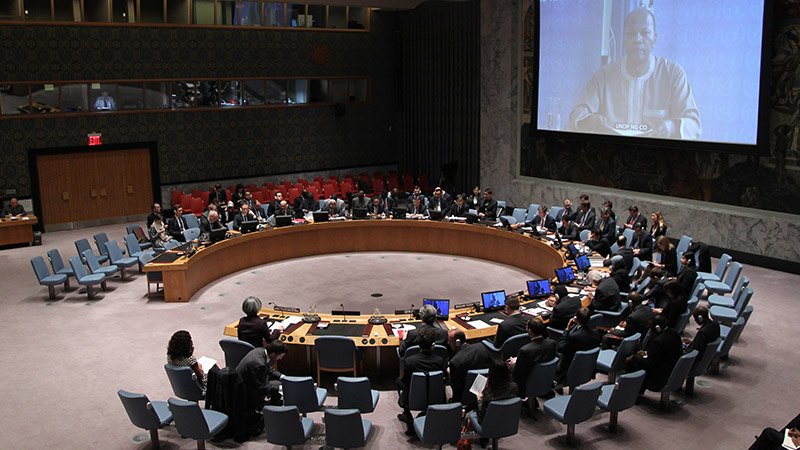 Building Resilience
To mitigate the grim predictions regarding the future of the region, and reverse the degradation of crucial resources, foreign support has become vital and many international organisations have initiated key projects in the region.
World Bank has launched a number of projects in support of the pastoral communities, so as to enable them, to sustain their livelihood and halt environmental migration. To promote the conservation of Lake Chad, UNESCO is heading the BIOPALT (Biosphere and Heritage of Lake Chad) Project along with the 5 basin countries(Cameroon, Chad, Central African Republic, Niger and Nigeria). It includes investment in early-warning systems to mitigate the effects of natural disasters like floods and droughts. In addition, UNDP is working in strengthening community engagement and building the socio-ecological knowledge base of the people to further the objective of adaptation towards climate-resilient practices. Further, small-sustainable measures like drip-irrigation, solar pumps, rainwater harvesting etc. have great potential to reduce water-stress in the long-term. 
As the competition for food and water security becomes intense due to embroiling conflicts and growing population, failure to take concrete measures can have disastrous results.  Thus, to deliver on the vision of sustainable development, actualise on its tremendous human potential and tap-on the demographic-dividend, a combination of efforts and effective policies are needed to address the multi-layered challenges and crises, that the vulnerable region is prone to.
The views and opinions expressed in this article are those of the author and do not necessarily reflect the views of The Kootneeti Team