Chinese playing deceptively to girdle India by setting military regimes in Myanmar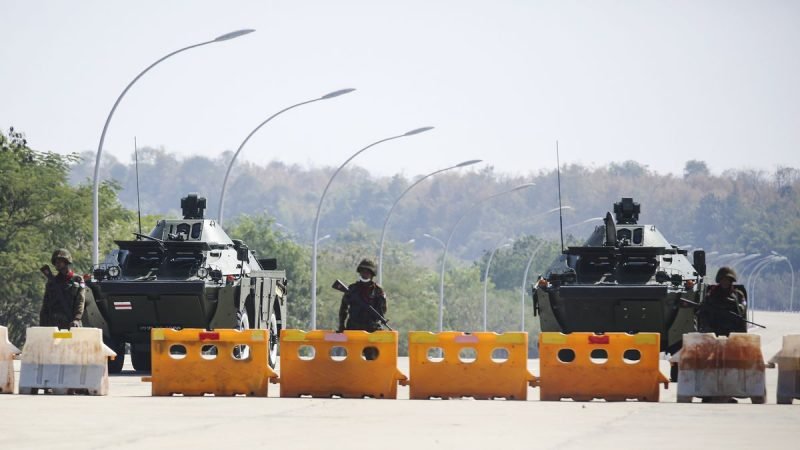 A democratic country like India enunciated a solid denunciation of the intensely disturb causing developments in Myanmar on Monday and said democracy must be defended in its neighbour states. A communist party domineering autocratic China, another neighbour of Myanmar, espoused an elusive and hushed tone. It neither censured nor communicated any concern. The CCP just said the reconciliation or settlement is looked-for between the civilian set up and Myanmar military or Tatmadaw.  The two massively diverse positions agreed by India and China proposes a sign into who stances to advance as military reign returns to Myanmar after 10 years of gradual, although limited, governmental opening. The Myanmar army played a coup on Monday, snatched control, and terminated the civilian government in the entire country.
The geopolitical tactical location of Myanmar creates it a passage between South Asia and Southeast Asia, and India requires a decent functioning bond with the Myanmar government regime for its political, diplomatic and strategic advantages. This is specifically due to China's despicable projects in Myanmar, which desires to develop it as a geopolitical base in counter to India. And so, in spite of Myanmar being administrated by military junta over the eons, India has established close ties and share a good bond relationship with Tatmadaw. Last year, regardless of fronting dearth of its own, India handed over INS Sindhuvir, a submarine, to the Myanmar Merchant navy. Tatmadaw answered well to Indian approaches and even permitted India to organize counter- interagency operations against Indian insurgent groups in Myanmar.
But China has its own designs and desires to use Myanmar as one more base in its 'String of Pearl' tactic, through which it means to encircle India by developing military bases in its neighbouring nation-states.
Burdening Myanmar under Chinese debt trap is the first step of the plan. Of the total direct foreign investment in Myanmar, China accounts for over 25 percent. As Myanmar's second big investor after Singapore, China has invested $21.5 billion in Myanmar so and accounts for one-third of all Myanmar trade.
Under China- Myanmar Economic Corridor (CMEC) part of Belt and Road Initiative (BRI), China is funding and developing many projects in Myanmar that can be used as military bases in future. These infrastructure projects have put Myanmar in a massive Chinese debt trap and account for over 40 percent of the current $10 billion national debt.
But with the Myanmar government recently delaying and cancelling BRI projects and developing some big-ticket projects with India, like the India Myanmar-Thailand Trilateral highway, the Kaladan Multi-modal transit transport network and the planned Special Economic Zone at the Sittwe deep water port, China saw its own Myanmar designs taking a backstage.
Such strategically planned seizure of the neighbouring countries of India poses a challenge to India's security and defence. India needs to play adroitly with China to secure and make headway to pursuit future interest.
The views and opinions expressed in this article are those of the author and do not necessarily reflect the views of The Kootneeti Team