SAGAR in 2020: India's Outreach in the Indian Ocean amid Covid Pandemic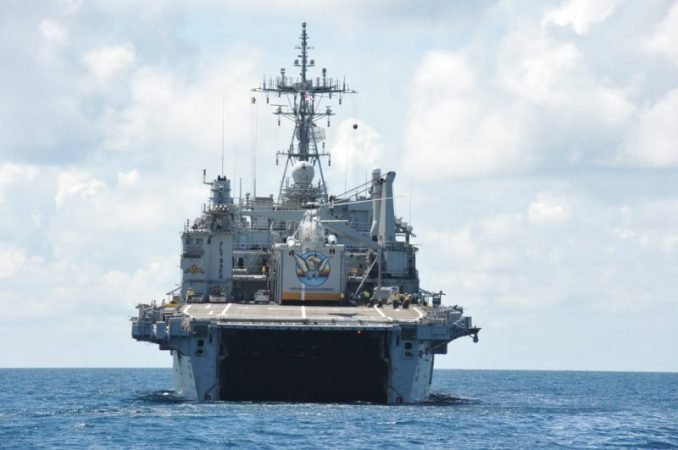 India always believes in ensuring welfare, growth, prosperity in the Indian Ocean Region, through its 'Security And Growth For All' initiative to further harness its strength in the region keeping view of a rising China, by bringing smaller countries under its domain so that they don't tilt to the latter for further assistance.
In midst of the Coronavirus pandemic, India played an essential role through giving medical aid, PPE's to countries such as Comoros, Mauritius, Seychelles , Maldives, Sri Lanka, Sudan , Madagascar for ensuring welfare of weaker countries in the Indian Ocean who are looking up to other powers for economic aid which they cannot sustain on their own. The Mission SAGAR-1 and 2 aim at ensuring safety, protection during this virus where these operations led to India receiving enormous appreciation for their goodwill gesture from the aid recipient countries, which received aid through the INS Kesari, which covered a 7500 nautical miles in a span of only 55 days and INS Airvrat (For the second mission) under this initiative.
This initiative is essential during times of pandemic, natural disasters and conflicts where victims could be provided with humanitarian assistance, shelter, skill empowerment. During the pandemic period, this initiative focussed on spreading awareness of hygiene, social distancing, and coping mechanisms which are essential in dealing with the virus. It has also been very successful like the Samudra Setu in bringing back Indian evacuees safely who were stuck in these and ensured their comfort amidst this pandemic
The SAGAR is a good opportunity for India to take advantage of in this pandemic, to attract these countries, nudging ties with countries which were not so strong earlier. The SAGAR-2 aims to follow the similar strategy like the first one but with increased cooperation even further the Indian Ocean to other countries such as Djibouti, which is also dependant on China for investments and infrastructure plus the latter has even set up a military base under its String Of Pearls strategy of encirclement in the region.
During periods of a pandemic or a natural disaster, in case if India increases its assertiveness while reaching out to even further the Indian Ocean, according to a defence analyst, Commander Subhasish Sarangi, it could benefit through even further cooperation on education, academic exchanges along with collaborations on sharing surveillance data which could be a tool of soft power which through the process of non-coercion and aggression, becomes a proper persuasive tool to attract countries towards another but this is not for creating any debt but it is aimed for making the regional trade and exchanges for inclusive.
The views and opinions expressed in this article are those of the author and do not necessarily reflect the views of The Kootneeti Team