Pakistan and Bangladesh: A See-Saw Relationship
"History is past politics and politics is present history", this quotation perfectly summarises the deeply intertwined relationship between history and politics; It is certainly not possible to understand one without taking into account other. But I would like to further assert that History leads to present politics and politics creates present history. In this article, I will be focusing more on the former. Bilateral relations between any two states are deeply influenced by the shared history, History is crucial when it comes to building sound and strong relations. I explore how the shared traumatic history of 1971, is affecting the current Pakistan and Bangladesh relations. A pertinent question is as Pakistan is making overtures to Bangladesh, taking various steps to improve the ties is it possible to have strong ties without completely dealing with the question of 1971 war crimes and atrocities? And what roles do India and China Play in bilateral relations?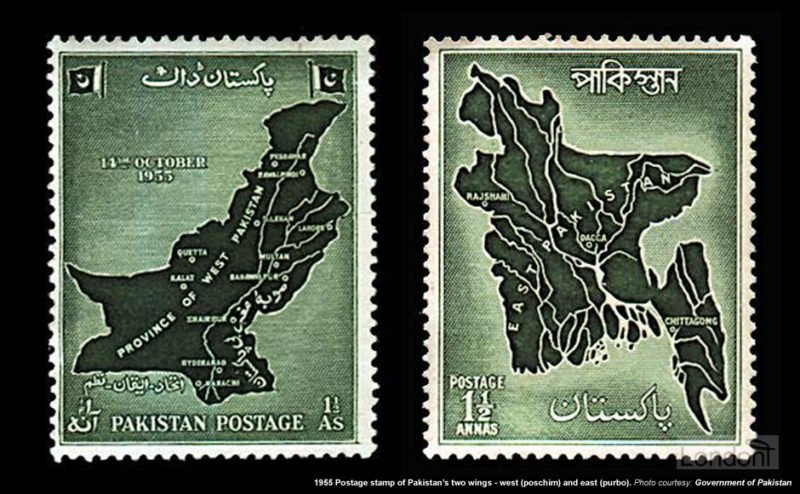 A brief look at the history
Pakistan and Bangladesh have a shared past, but that shared past is overwhelmed by the trauma and brutality of the 1971 war. The demand for a separate nation from erstwhile Bangladesh had its roots in identity politics. The Bengali identity was stronger and dearer to the people living in the east wing of Pakistan than the Muslim identity; the discontent was further exacerbated, when the results of 1970 general elections which showed the clear victory of the Awami league gaining majority seats from East Pakistan. But President Yahaya Khan and Pakistan People's Party didn't want a party from East Pakistan to form the government. This caused a huge uproar in East Pakistan and the movement for Independence began. The common people of Bangladesh witnessed unprecedented human suffering. The 1971 genocide committed on erstwhile East Pakistan under operation searchlight, killed 3 million people. Around two to four lakh women were raped by Pakistani Military, the Razakars, Al-Badr and Al-Shams militias. The effects are still witnessed by the Bangladeshi society and nation. The two countries have not gotten into any disputes after 1976 when Pakistan recognised Bangladesh. But the issue of war crimes and owing responsibility for the brutalities perpetrated on civilian Bangladeshis is an issue which keeps on re-emerging. Bangladesh has reiterated the demand for an apology many times, and that is an important bone of contention between the two nations.
The question of Apology and reconciliation
The Hamdoor Rehman Commission Report, Parts of which came into the mainstream media in 2000 of Both India and Pakistan, also had details regarding the brutalities and crimes carried out by Pakistan's military officials on Bangladeshi civilians, although no action was ever taken on the report. When former President of Pervez Musharraf visited Bangladesh in 2002, he expressed his regret over what happened in 1971, but his gesture was interpreted in various ways. Further, there is a clear distinction between expressing regret and tending an apology, the former being an expression of helplessness, but the later expresses the act of taking responsibility, which was missing. The establishment of Bangladesh war crimes tribunal was not taken negatively by the Pakistani establishment. Strong discontent was expressed by Bangladesh over Pakistan's statement, where an official said Pakistan was "deeply saddened" by the executions of two war criminals in 2016. "Bangladeshis across the board feel that Pakistan needs to admit its mistakes of the past acknowledge that its army had perpetrated genocide and apologize for the atrocities committed," Ali Riaz, professor of political science at Illinois State University and non-resident senior fellow at Atlantic Council, said while talking to The Diplomat. On numerous occasions, officials and civil society members of Bangladesh have raised the need for an apology from Pakistan, but to no avail. But Pakistan is taking steps to move towards a more resilient partnership, on 14th August 2020, Pakistan's High commissioner in Dhaka, made a statement appreciating the role Bengali Muslims played in the development of Pakistan. Trade wise Pakistan's exports to Bangladesh were $736 million in 2019 and Bangladesh's exports to Pakistan was only $44 million according to report from State bank of Pakistan. On the trade front as the balance in favour of Pakistan, much needs to be done. Stronger economic engagement can make the relationship move forward in diplomatic and political terms too. Also, recent developments are hinting towards some forward movement in the bilateral ties of the two nations. Pakistan's Prime Minister Imran Khan made a call to Bangladesh Prime Minister Sheikh Hasina discussing COVID situation further extending an invitation to visit Pakistan. This event was succeeded by the news of the Prime Minister Shiekh Hasina declining the request of Indian High Commissioner to Bangladesh for a meeting since four months, leading to speculations that a potential drift is occurring between India and Bangladesh. Though the further statements were made by Bangladesh's officials clarifying that the reason for not meeting was Prime Minister's COVID protocols. As speculations are made about Bangladesh's relations with India, Pakistan and China are playing on the opportunity to gain a stronger foothold on Dhaka.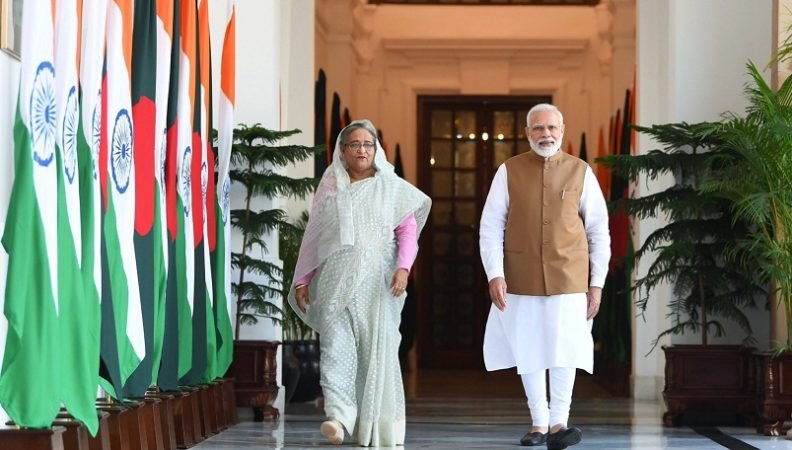 The role played by India and China
Both India and China play a crucial role in the bilateral ties of Pakistan and Bangladesh. In 1971, India's support made Bangladesh independent, since then despite the border disputes and other issues, India and Bangladesh have mostly shared strong and good relations, and Bangladesh's proximity to India is something which doesn't go well with Pakistan's interests and whenever a drift appears in India and Bangladesh relations, Pakistan is quick to galvanise that opportunity. As was witnessed recently when Bangladesh was apprehensive of India's policies regarding on Rohingya refugee crisis and also on Citizenship Amendment Bill. China also comes to Pakistan's rescue in this scenario, the growing Chinese investments in Bangladesh. Bangladesh is an important partner in South Asia in China's belt and road initiative. As India has failed to finalise a water-sharing agreement regarding Teesta River with Bangladesh, China has proposed a deal to Bangladesh regarding restoration of Teesta River. Fears are being raised regarding Bangladesh getting into the Chinese debt trap and the strategic implications of Chinese investments in Chittagong Port. India needs to look at both Pakistan and China's overtures towards Dhaka. Further, the Pakistan and Bangladesh's bilateral relations though appear to move in a positive trajectory, the question of apology regarding 1971, keeps on appearing again and again, as cooperation and engagement on other issues keep on happening a true reorientation of relations require dealing with the past along with newer engagements.
The views and opinions expressed in this article are those of the author and do not necessarily reflect the views of The Kootneeti Team