African Swine Fever in Eastern Europe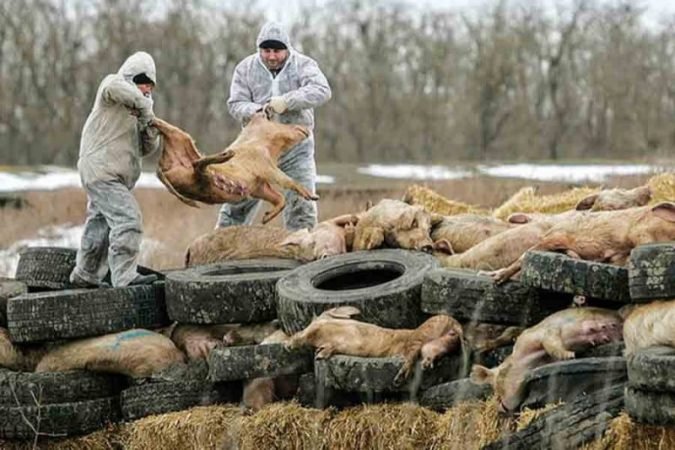 This ongoing pandemic has served our healthcare systems with several difficulties. But it has also brought the necessity to integrate social care to healthcare under the limelight. This is because to protect the most vulnerable populations.
The Beveridge model has good coverage in terms of access and equity as every other country has. At a time like this, it is difficult to label who has the best system or not. Either of the two systems that are the Bismarck and the Beveridge models, are good and go on par with each other.
The real problem arises with the continuity of providing care. When it comes to chronic patients there's no country with a good and efficient system that provides continuity of care to patients for decades.
Chronic illnesses need to be managed better all across the world. It's a global concern. Such diseases attain chronicity not only in an ageing population but even younger people as well. But in that case, they will be needing good monitoring and supportive healthcare and that's not the one we currently have.
Suddenly, while the globe is already in a fight with Coronavirus fresh cases of African Swine Fever (ASF) have been spotted near the Hungarian border in Slovakia. Surveillance zones and protection have been the immediate steps of Slovakian authorities.
Wild boars swimming across the Danube from Romania into Bulgaria were held responsible by Bulgarian vets for the previously confirmed cases found in July.
The Bulgarian President blamed Romanian tourists or visitors and their eating habits.
This is not a good sign for Europe's Pork industry experts say.
Pork imports in Greece from Bulgaria has been banned.
The European Commission has singled out Bulgaria, Poland and Lithuania as high risked zones.
As the global pork industry is under an emergency, the two North-Eastern states of Assam and Arunachal Pradesh in India have detected and confirmed that ASF has killed more than 2,000 pigs in six districts. The Animal husbandry ministry has informed that the first cases were found in the month of May. FAO confirmed that the virus had reached as far as the Philippines by the end of 2019 while reporting cases in other Asian countries as well. But India also joined the list as the ASF, a fatal animal disease affecting pigs and wild boars with up to 100% case fatality rate spread worldwide.
The COVID 19 has been such a disaster that it has trembled healthcare systems in Europe. So, how will the hospitals react to another such communicative disease is the question that arises. As the authorities are failing to take appropriate preventive measures and the disease is being addressed as a 'Political Disease' by several producers. So far no cases have been seen in the west keeping the other side of Europe immune.
The views and opinions expressed in this article are those of the author and do not necessarily reflect the views of The Kootneeti Team