Sri Lanka's Geopolitics in the Indian Ocean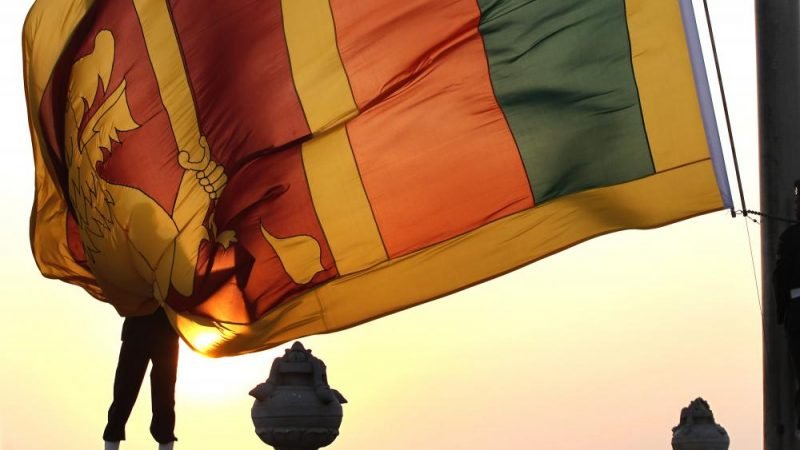 The Indian Ocean due to its peculiar geography and semi-enclosed character has led to the domination of extra-regional powers in the Indian Ocean Region historically. The lack of overland pathways has kept the heartland powers like China and Russia away from the Indian Ocean for long. Starting from the Portuguese various powers that have got access and control of various "chokepoint" in the region have been able to maintain its dominance in the IOR. The Geopolitics of the Indian Ocean has been fraught with external influence and competition. In midst of this strategic competition an island nation like Sri Lanka is of crucial importance for all the players in the Indian Ocean Region and has played a significant role in the geopolitics of the region.
Sri Lanka's location is very crucial in the Indian Ocean from a geostrategic perspective, numerous trade sea routes pass around Sri Lanka, In terms of shipping around two-third of world's oil and half of the world's container shipment passes from the south of Sri Lanka, hence Sri Lanka becomes important for the security of Sea Lines of Communications in the Indian Ocean. Apart from that Sri Lanka hosts several ports which if developed to their full potential can be important maritime hubs in the Indian Ocean. Sri Lanka's geographic location and access to regional markets add immensely to its economic interests, and as the region is a hotbed for power projection of great powers, its location makes it an important player in the security and geopolitics of the Indian Ocean Region.
The strategic importance of Srilanka in the Indian Ocean – A look at the history
Before becoming the colony of the British, Sri Lanka was ruled by both the Portuguese and the Dutch. As these colonial powers were establishing their control over vast swathes of land in Asia and Africa, there was equally fierce competition for the control of Indian Ocean with its important sea lanes of communications, crucial for maritime trade, through which the empires drew their strength. For these reasons only British never wanted the French to control Sri Lanka, this would have possessed serious challenge to their empire in India.
Further during the cold war, Sri Lanka gained immense geostrategic importance because of its geography and was coveted by both the rival camps. The port of Trincomalee was perfect for deploying warships and submarines. Further, the south of Sri Lanka was a strategically ideal location for placing submarines for a nuclear attack on both the Soviet Union and China. Hence, all three nations USA, USSR and China tried to influence the island nation, Sri Lanka became immensely important in the international geostrategic competition. A tilt towards the US was often seen in Sri Lanka, as made visible during the Korean War when US flotilla was stationed at Sri Lankan Ports. But Colombo never signed any military pact with the US and was a member of Non-Alignment movement.
The current geopolitical contest in the Region
As the new cold war is being predicted by various experts, and also with the rising importance of Indo-Pacific there are numerous powers like US, China, India, and Japan who are interested in Sri Lanka. Colombo has become an important epicentre of great power politics in the Indian Ocean Region.
It is an important factor for America because of its crucial location in the Indian Ocean Region with relation to important sea lanes of communications and also due to China's rising clout on the island nation. For China, Sri Lanka is a crucial part of its Belt and Road initiative and also it's Maritime Silk Road Initiative. By competing powers Chinese investments in ports are often looked at with great suspicion. The US sanctions on 24 Chinese firms that are involved in building artificial islands in the South China Sea, is bound to have an adverse impact on all the BRI projects and infrastructure development projects of China including the Hambantota port of Sri Lanka. Hence China sponsored development in Sri Lanka is bound to get deeply influenced by the great power contest. Hence it becomes crucial for Colombo to look after its interests, without getting embroiled in political contest between china and other powers.
With the current Sino-Indian conflict in the Himalayas, speculations are being made whether the Indian Ocean can become another theatre of the conflict between the two regional powers. Numerous ports built by China in the Indian Ocean under its string of pearls are a major concern for India. Though China's economic aid and partnership with these countries are unlikely to turn into a military one, and these countries don't see China as a security provider as pointed by David Brewster.
Yet Sri Lanka like any other country in South Asia is known for using the 'China Card' for drawing concessions and economic support from India. Hedging is often the most viable strategy for small states. With China getting Hambantota port on lease for 99 years, questions and doubts were raised about Sri Lanka getting into a debt trap and possibly moving towards closer alignment with China. Though the recent statement by Sri Lanka's Foreign Secretary Jayanath Colambage, where he says that Colombo will follow a neutral foreign policy but with 'India First' approach in strategic and security matters, suggest a tilt towards India. Though, it is yet to be seen, what changes may come in the foreign policy of Sri Lanka with the recent regime change.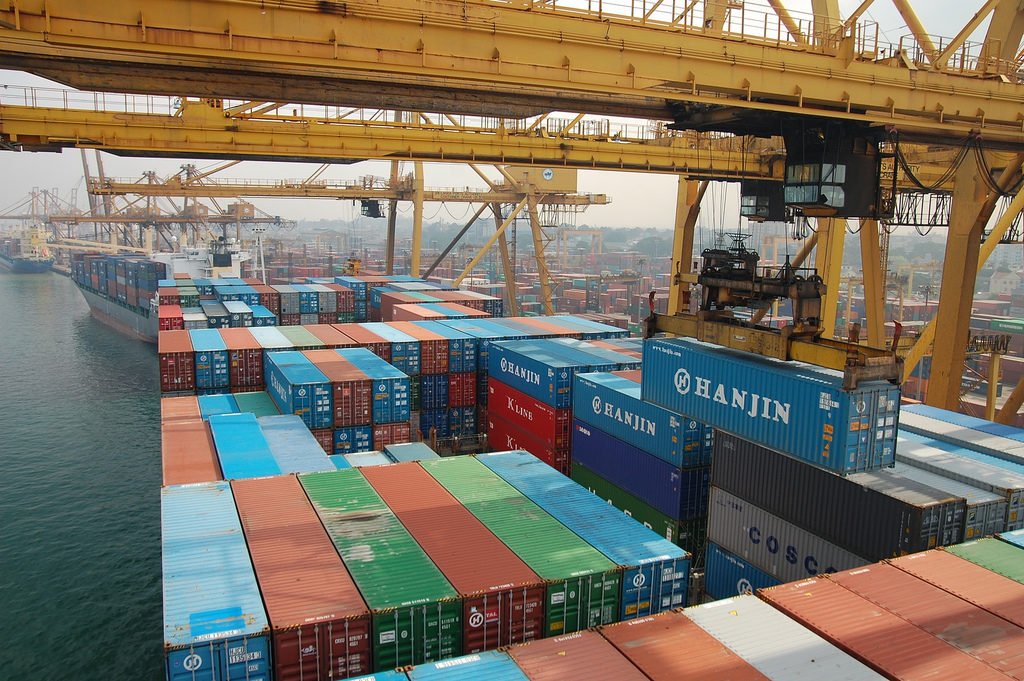 Sri Lanka's Interests in the region
An important foreign Policy goal for Sri Lanka is to make the state a regional maritime and logistic hub, Colombo can utilise its various ports for making it an important player in the maritime trade that passes from the busy east to west shipping route that's six to ten nautical miles south of Sri Lanka. For the want of investment Colombo needs to interact with all the powers. The Liner Shipping connectivity index, which maps how countries are connected to the world shipping network, puts Sri Lanka at 20th position in 2019. A good amount of International trade and shipment passes through the Colombo port. It aims to be a trans-shipment hub in the Indian Ocean Region. The logistic and transport sector are an important part of Sri Lanka's economy, and developing them can add further to the growth of the country.
Sri Lanka signed a deal with India and Japan for the development of East Container Terminal at the Colombo port, though the project has seen a lot of opposition in the country and is still in limbo. In his recent statement, Sri Lankan Foreign Secretary has termed Hambantota deal as a mistake. A lot of such port and investment project see a grand beginning but are marred by procedural delays or political opposition and in other cases like Hambantota push the country in a debt trap. Sri Lanka needs to deeply assess its development plans and needs to make the right choices, which are seldom dependent of purely economic considerations, and are also deeply influenced by geopolitical and strategic interests of not only Sri Lanka but also of the investing parties.
Conclusion
Colombo's crucial location in the new Maritime Silk Road amidst the Persian Gulf and Strait of Malacca brings both opportunities and challenges for the Island nation. With a rising and assertive China and the rise of new cold war, Indian Ocean is bound to become an important arena of power projection, as numerous powers attempt to increase their influence in the Indian Ocean Region, Sri Lanka is bound to become crucial to their Geostrategic calculations. Colombo needs to use this opportunity to look after its interests and enhance its security in the region.
The views and opinions expressed in this article are those of the author and do not necessarily reflect the views of The Kootneeti Team