Indian Diaspora in Fiji: Re-Engagement the Indo-Pacific Way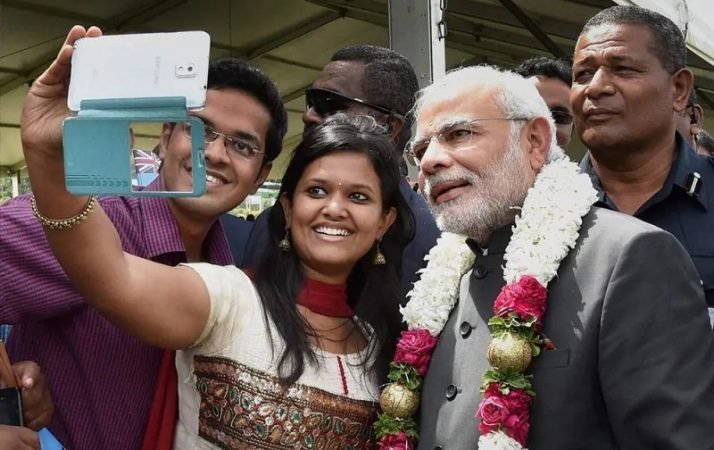 Fiji, a small nation in the Pacific archipelago, gained independence in 1970 when a Constitution establishing parliamentary democracy with the British Monarch as head of state was adopted. Fiji's governance was disrupted by military coups in May and September 1987 when the parliament was dissolved. Fiji declared itself a Republic and a new Constitution was adopted in 1990. Since then military disturbances have continued to hinder the democratic process in the nation. However, a sizeable Indian community has kept the democratic traditions alive and has acted as a binding factor between this small island and the Indian community at home. This article looks into India's strategic engagement with the Pacific and the role of its Diaspora specifically in Fiji.
Though known cultural and historical links exist with Fiji, India has renewed its engagement policy with the pacific islands since 2014 in a major way. During his visit to the country in 2014, Indian Prime Minister Narendra offered a US$70 million line of credit to the sugar industry. A small bout of aid to the amount of US$1.04 million was tied to Fiji buying agricultural equipment from India. This was the second visit of a Prime Minister to Fiji after Indira Gandhi's visit in 1981. The Modi government's Act East policy had a special focus on the pacific islands with the Forum for India-Pacific Islands Cooperation (FIPIC), a multilateral group involving India and the 14 Pacific Islands states materializing into a grouping in Suva in 2014. In 2015, Modi announced at the second FIPIC meeting in Jaipur that the Indian Space Research Organization (ISRO) would open a new satellite monitoring station in Fiji to lessen its reliance on Australia and US. Though the pals are going to take some time to take shape the intent is significant here.
The two countries have had continuous engagement over Modi's tenure with the India-Pacific Island Sustainable Development Conference taking place in 2017 with climate change as its main aim. The island shave been at the core of India's muscular Naval policy with the Indian Naval vessels (Indian Naval Ship Sumitra involved in Operation Rahat) visiting Suva from 26 to 29 October 2017 as a part of an operational deployment to Southern Indian Ocean and the Western Pacific. The ship not only carried five tons of seeds as part of the relief material provided by the government of India but the ship's crew also participated in community service, sports events and social fixtures. It was particularly a proud moment for India as the ship was self-designed and manufactured. The two countries also signed a defence pact to strengthen India's naval presence in the Pacific region.
The Diaspora's Influence
Though Fiji's political history has been disturbed by regular coups by military generals, the 2013 constitution created after Bainimarama's 2006 coup discarded ethnic labels and removed the race-based electoral system. In a potentially symbolic, illustration of this new official ethnic harmony, the country is governed largely by the two helmsmen Bainimarama and his Attorney General, Aiyaz Sayed-Khaiyum exhibiting their inherent authoritarianism. Though ethnic discrimination used to be constitutionally valid (abolished in 2013), Indians have been given right to vote and contest elections since the early 1960s. The diaspora that has lived on this island has functioned as a major deciding factor in its internal politics and thereby building a positive image of Indians within their culture. The diaspora popularly referred to as Indo-Fijians is a mix of Gujarati, Bhojpuri, Tamil, Telugu, Sindhi and other parts of Indian sub-continent like Nepal. Mahendra Chaudhry was Fiji's first Indo-Fijian Prime Minister on 19 May 1999.
The existence of these Indians who constitute almost 40 % of their population, (who initially provided labour for their agricultural and textile industry initially) has been smoothly absorbed into the local fabric, with some of them owning sugarcane fields and big businesses.
At times the dark history has presented challenges to absorption of Indo-Fijians in the society. For instance, only one year after taking office Chaudhry and his cabinet were held hostage for 56 days in a coup launched by businessman George Speight. Ethnic Fijian Nationalism has been a string hindrance to complement assimilation of Indo-Fijians into the nation's fabric.
There has been a recent exodus of Indo-Fijians from the island creating fear of brain-drain and most of them moving to Australia, New Zealand, Canada and the United States. While many ethnic Fijians celebrate this demographic change but it is also worrisome for many reasons. Firstly, it has created a shortage of highly-skilled professionals who could have led Fiji out of the current crisis that it faces in terms of growth and development. Second, it strategically leaves space for outside interference by stronger powers like the US and Australia which can possibly introduce Colonial logic to the governance in this island. Indians, though marginalized, are by and large accepted due to their culturally friendly nature and diplomatic adjustability.
The need of the hour then is for Indians to stay the ground and hold on to their historical and cultural linkages to Fiji's past even if it means selective engagement with history. The island is strategically important for India, as has been reflected in the continuous dialogue and exchange under the Modi administration, but if India wants to see the complete fruition of its Indo-Pacific strategy, India will have to continuously invoke historical bonds to keep Fiji into its strategic fold combined with economic aid and a sharply monitored naval presence in the region.
The views and opinions expressed in this article are those of the author and do not necessarily reflect the views of The Kootneeti Team