India-Taiwan relation in context with One China policy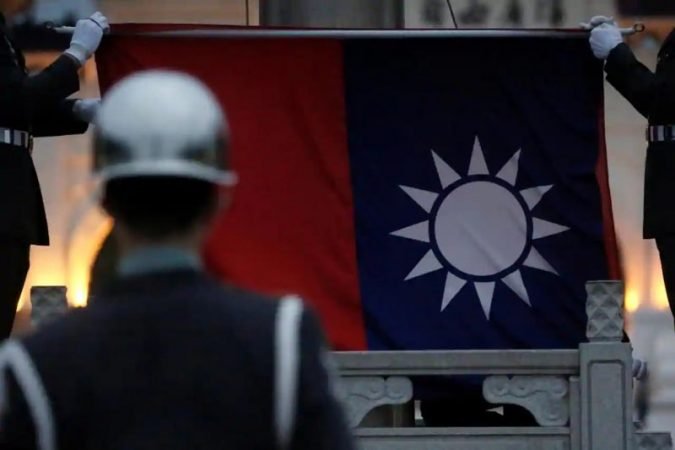 Bilateral Ties
India- Taiwan has established its unofficial bilateral relationship I a year 1995, as an outcome of India's Look East Policy and Taiwan Pragmatic Policy. During the cold war era India-Taiwan interactions unable to find the best possible outcomes in their relationship. Taiwan officials visited India to attend multilateral meets but there is no official discussion held due to the cold war. The jettisoning of its ideology based on the foreign policy after the end of the cold war and search for the foreign capital in the backdrop of the 1991 economic crisis facilitated India's early contacts with Taiwan.
The initiative came from the Indian side that the nature of early contacts was in the form of high level but an unofficial visit to Taiwan for explaining economic opportunities. India established the India-Taipei Association (ITA) at Taipei, Taiwan in 1995. As a part of its "Look East Policy," India sought to cultivate its exclusive ties with Taiwan in business as well as developing cooperation in science and technology, environmental issues and people to people linkage. Both sides aimed to develop its ties to counter Chinese rivalry with both nations and the part of "One China Policy".
In recent years, India has developed its relations with PRC substantially. India needs to develop better coordination with Taiwan in the field of commercial, cultural and science & technology. Taiwan also viewed India's expanding geopolitical standing as a counterbalance to PRC's dominance in the region. Some important developments in the relationship India-Taiwan relationship are as follows:
In 1995, the India-Taipei Association was established to promote non-governmental interactions.
In 2002, India-Taiwan signed bilateral investment on Investment Promotion and Protection Agreement.
In 2012, The Taipei Economic and Cultural Centre was established in Chennai to represents Taiwan government interests in the southern states of India as well as Sri-Lanka and Maldives.
In 2017, Taiwanese parliamentary delegation visited India, inviting criticism from India-Taiwan Parliamentary Friendship Forum was established in 2016 by as "Formal Platform for Friendship."
Recently, India-Taiwan webinars on dealing with pandemic COVID-19 in which Taiwan shared best practices, knowledge with Indian Medical Teams which are engaged in the battle against COVID-19.
Taiwan also donated 1 Million face mask to India to help in the protection of medical personnel who are engaged in treating COVID-19 patients.
Indian Foreign Policy and Taiwan
Taiwan successfully handling the situations which led it to draw attention from major global powers and some who are even recalibrating their Taiwan's Policy. In recent times all the countries were engaged in dealing with global health pandemic. But there is a tussle of arising among the USA and China for the origin of the coronavirus as USA claims that the origin of coronavirus is from the laboratory situated in the city of Wuhan, China and WHO is emerging as the agency of China favouring its claims on coronavirus. Many countries such as Australia, Japan, USA, Germany etc. warned China for not sharing the relevant information about the spreading over the pandemic in its country that can be cured with immediate actions.
India is one of the UN countries among 179 of the 193 member states that do not maintain diplomatic ties with Taiwan. Ahead of the World Health Assembly (WHA) meet, India has found itself in the middle of it that the government is yet to make a final call on whether to support the USA's move to reinstate Taiwan or to accept China's objections to it. India and Taiwan have dominated the best of its relationship and Taiwan has its own importance for India in the formulation of foreign policy to counter One China's Policy.
Strengthening of India-Taiwan ties within the rubric of New Southbound Policy (NSP) also overlaps Taiwan's relationships with Australia, USA, Japan because these three countries including India have formed an Indo-Pacific entente officially known as "QUAD" to maintain the rule-based coordination in the region. Taiwan-India ties can benefit from the positive synergy of collaboration in the areas of trade, research and defence. It important for India to include Taiwan in its foreign policy calculations there is a need to adopt a pragmatic approach while dealing with Taiwan. Such a policy entitled to balance the reality of adhering to the country basics One China Policy (i.e. one country and two system model). Both countries should focus on consistently advancing multifaceted initiatives aimed at enhancing bilateral relations, trade & business and people to people exchanges.
Similarly, Indian Foreign Policy priorities, particularly with regard to the Indo-Pacific, should accommodate Taiwan. Along with military preparedness and alignment interest with the key role playing nations. Taiwan needs to be included prominently in its long term based strategy towards China.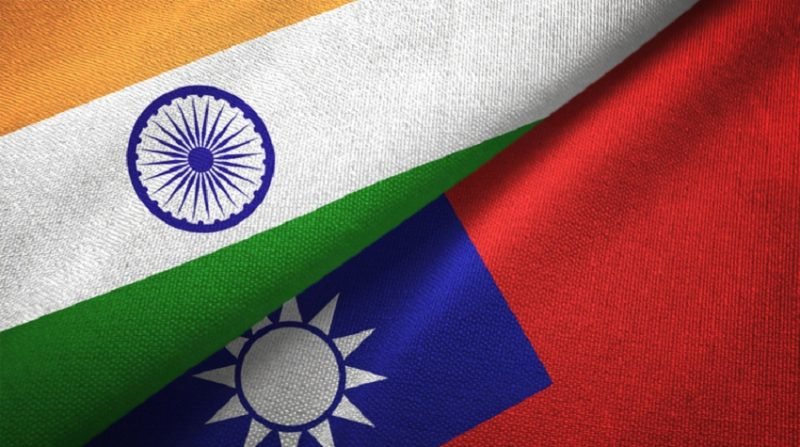 India's Act East Policy to Taiwan's New Southbound Policy
Taiwan's export-oriented economy and interest in diversifying traditional targets of investment make it a natural collaborator for India under AEP. Taiwan has launched New Southbound Policy (NSP) in 2016to mark third phase of the 1994 "Go South Policy".It aims to reinvigorate and expand Taiwan's ties with South and Southeast Asia, Australia and New Zealand and move away from China. While India was not central to the first two phases of Taiwan's Go South Policy, it has now become an integral part of NSP.
India-China-Taiwan
China opposes any official contact between Taiwan and other countries and has asked India in the past to strictly follow 'One-China Policy'. Closer relations with Taiwan might upset China, especially when bilateral relations are going through a difficult phase and military tensions on the border are rising. Despite the economic interests of the two nations, economic exchange is still insignificant. Bilateral trade is around 1 % of the total trade for both countries. Taiwanese entrepreneurs complain about the long-drawn review process, longer clearances (like no single-window clearance), non-availability of and one-time banking clearance to bring in the capital in India etc.
The growing assertiveness of China in the region has become a medium to bring strategic communities of India and Taiwan closer to their security interests. Through this, Taiwan can further consolidate its identity as an independent state and India can ensure freedom of navigation in the South China Sea and further expand its oil and gas exploration activities in the region. Taiwan sees itself as an important member of the Asia-Pacific region and accepted its responsibility to contribute to regional peace, stability and prosperity which overlaps with India's vision for the region.
The border tensions between China and India come to the forefront once again following the ongoing standoff between India and China in the North Sikkim and Ladakh region across the Line of Actual Control (LAC) which might be a wake-up call for India. The recent clash between the Indian and Chinese forces makes China aware that it is not an India of 1965, nobody can take a piece of land of Indian territory as they entered and claiming it as its territory. Besides this, it is the right time to engage Taiwan towards the Indian side as ongoing tensions between India and China meaningfully. This might be moving to more public discussions about a possible asymmetric diplomatic strategy to challenge China such as altering "One China Policy" to enhance India's relations with Taiwan. It is important as a geographical entity into the Indo-Pacific Region.
In 2016, the Tsai- Ing-Wens New Southbound Policy on which India focussed in its inclusive and aims to increase its importance at an international level by expanding its political, economic and people to people linkages. The NSP of Tsai-Ing-Wen is not about reducing dependence on China but reaching out to the countries of its importance and needs. For the first time, Taiwan officially looking forward towards six Asian countries- India, Pakistan, Bangladesh, Bhutan, Nepal and Sri-Lanka. However, India is a steering wheel for Taiwan's deepening engagement in the South Asian Region. Taiwan has shown the remarkable potential to deal with the current health pandemic and also has the capability that it is beneficial to engage with it.
Way Forward
The acceptance of the "One China Policy" should not deter it from seeking close security and economic ties with Taiwan in the same way as China is expanding its involvement in Pakistan occupied Kashmir (PoK) through its ambitious project China Pakistan Economic Corridor (CPEC). Thus Indi should maintain a pragmatic approach towards Taiwan that would help it to delink its relationship with mainland China from that of Taiwan. The closer relations with Taiwan should establish a mechanism to facilitate reciprocal high-level visits so as to institutionalise economic cooperation through a formal special economic partnership and it also helps in understanding better of China's strategic depth because of their close geostrategic proximity, linguistic and cultural ties. This inclusion of Taiwan in India's triangular and quadrilateral coalitions with the USA, Japan and Australia as a part of regional security strategy could prove very significant.
The views and opinions expressed in this article are those of the author and do not necessarily reflect the views of The Kootneeti Team