Turkey's comments on Kashmir denounced by Ministry of External Affairs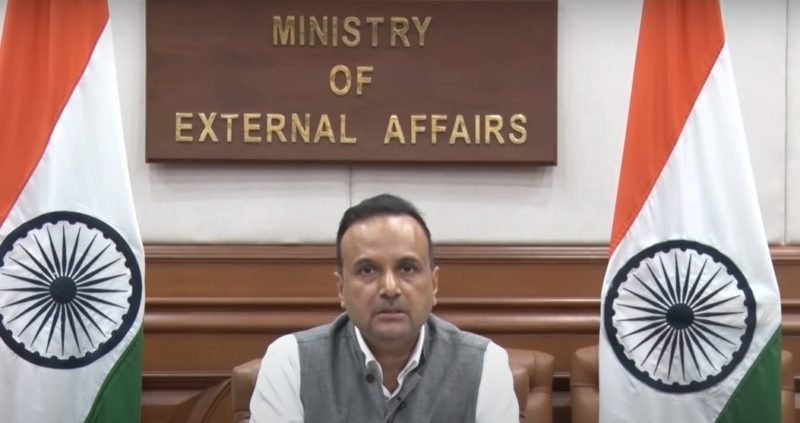 The abrogation of Article 370 marked its first anniversary on 5th August 2020. Earlier Article 370 of the Indian Constitution granted special status to the state of Jammu and Kashmir, but post abrogation the state was divided into two Union Territories of Ladakh and Jammu and Kashmir. The incumbent government defended the move on grounds of integrating the region with the mainland and to promote development in the region. The decision of the abrogation was criticized by the citizens as well as the international community. However, India has disregarded all criticisms on the ground of 'internal matter of the country'.
The perception of the abrogation on its one year stands divided. Even so, the United States of America has urged the Indian government to look into the conditions of the Kashmiri people and to uphold the values of democracy. However, one of Turkey's Foreign Ministry Spokesperson commented on the removal of the special status of Kashmir has not served anything, but chaos. According to the Turkish Foreign Ministry, the repealing of Article 370 has not provided what it intended to do and that it has further complicated the situation in the valley, compromising the peace and stability of the region.
As a response to the comment made by the Turkish Foreign Ministry, External Affairs Ministry Spokesperson, Anurag Srivastava reminded Turkey to refrain from interfering in the internal matters of India. He further stated, "The statement is factually incorrect, biased and unwarranted. We would urge the government of Turkey to get a proper understanding of the situation on the ground."
The statement made by the Turkish Foreign Ministry is being assessed as it is not the first time it had made remarks to the issue of Kashmir. President Tayyip Erdoğan has also extended support to Pakistan vis-à-vis Kashmir. Last year when he had visited Pakistan, addressing the Assembly he drew parallelism between the struggle of the Kashmiris with that of the Ottoman Empire's fight in World War I. Turkey had also highlighted the difficulties associated with the abrogation of Article 370 in multiple UN bodies, including the General Assembly. Erdoğan's government is now being accused of radicalising Indian Muslims and is now beginning to emerge as the 'hub of anti-Indian activities' after Pakistan.
Turkey's answer to the disputed Kashmir issue is through dialogue between India and Pakistan.
The views and opinions expressed in this article are those of the author and do not necessarily reflect the views of The Kootneeti Team