The U.S. plan for high-level Taiwan visit angers china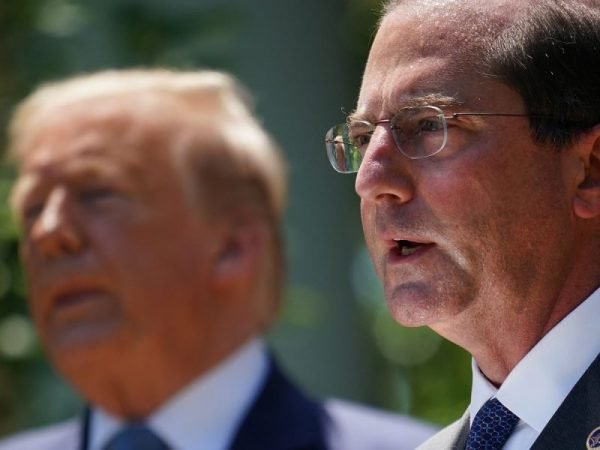 China has claimed sovereignty over Taiwan since the end of the Chinese Civil War in 1949. Since then China has maintained that countries cannot have formal relations with both China and Taiwan. As a result of which Taiwan has diplomatic relations with only a handful of countries. The US announced on Wednesday that it would send the highest level delegation since 1979 to Taiwan, a move that has angered Beijing. Beijing sees the move as threatening peace and stability.
A senior US official will lead the delegation to hold the discussions on the covid-19 pandemic. US Health Secretary, Alex Azar said that he would be the first cabinet minister to visit Taiwan in 6 years. The trip would the most significant ever since the US cut diplomatic ties with Taiwan to maintain ties with China. Taiwan has become a model for the countries to follow following the COVID-19 outbreak. Mr Azar, who is the chair of the US COVID-19 task force said that he will be conveying President Trump's support for Taiwan's leadership and the belief that free democracies are the best model for promoting health. Mr Azar is also expected to meet President Tsai Ing-wen whose response post-covid-19 outbreak has earned her the appreciation despite Beijing's move opposing Taiwan's inclusion in the World Health Organisation.
The visit by the delegation would be seen as a new chill in US-China relations and is expected to be seen by Beijing with a raised brow as Beijing claims that Taiwan is its renegade province and there are speculations that Taiwan can be the next Hong Kong. Beijing has already warned Taiwan not to use the pandemic as an excuse to seek independence. Last year visit by President Tsai invited opposition from Beijing and it urged Washington DC not to allow the visit if it doesn't want to severe US-China relations. After the US made it clear that it would be sending the delegation, President Tsai tweeted that she looked forward to welcoming Mr Asar. The move comes at a time when US and China already at loggerheads over multiple issues be it technology, China's growing territorial claims, human rights abuses committed by the members of Communist Party of China and Beijing's crackdown on Hong Kong.
Mr Azar will be joined by Chief Medical Officer of Centres for Disease Control, Dr Mitch Wolfe and retired US ambassador, James Moriarty. Covid-19 pandemic, Taiwan-US relations and role of Taiwan as an exporter of critical medical supplies will be discussed during the meet. Last cabinet official to visit Taiwan was Ms Gina McCarthy, Environmental protection agency administrator in 2014. High ranking US officials had avoided going to Taiwan in a bid to maintain friendly relations with China. Taiwan earlier identified as the Republic of China rather than the People's Republic of China but in 1971 ROC  was replaced under PRC. A defining feature of Taiwan has been the stringent measures taken by the authorities to contain the spread of COVID-19. US's move to send a delegation to Taiwan was expected to invite criticisms from China that essentially views Taiwan as its part. The move can also be seen as the US finding an alternative of China in Taiwan given the rapidly escalating tensions between the two superpowers.
The views and opinions expressed in this article are those of the author and do not necessarily reflect the views of The Kootneeti Team