A Step Forward: India-Bhutan First Joint Venture Hydropower Project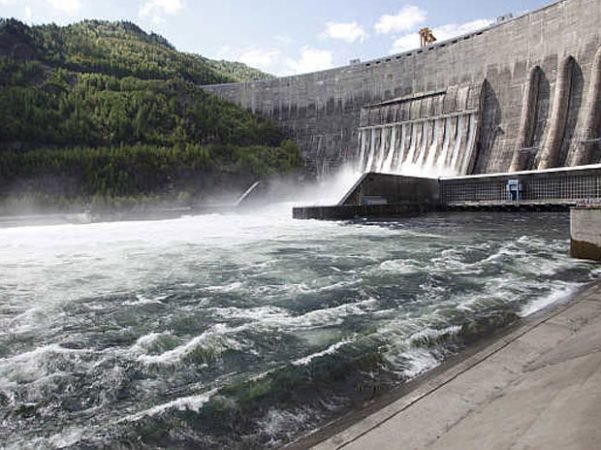 On Monday 29th June 2020 India and Bhutan signed an agreement for their first joint venture of the 600 MW Kholongchhu hydroelectric project in Bhutan. The "Concession agreement," between the Bhutan government and Kholongchhu Hydro Energy Limited was signed in the virtual presence of Indian foreign Minister S. Jaishankar and  Bhutan's Foreign Minister Tandi Dorji, Bhutan's Economic Affairs Minister Loknath Sharma. Senior government officials including Foreign Secretaries of India and Bhutan, secretary (power), Government of India, ambassador of India to Bhutan and ambassador of Bhutan to India were also present at the signing ceremony.
Speaking at the ceremony, both Foreign Ministers talked about the importance of hydropower development within the India-Bhutan sphere of cooperation describing it as "mutually beneficial." They also talked about the unique and special friendship, strong people linkage and cultural heritage that have not only benefitted the two nations but actually created an example for the world.
Foreign Minister S. Jaishankar said, "I congratulate both the JV partners for this remarkable feat and hope that they will leave no stone unturned in expeditiously completing the project."
"Happy to join @FMBhutan & @BhutanMoea in witnessing the signing of Concession Agreement for the 600 MW Kholongchhu Hydroelectric Power Project for #CleanEnergy. Another example of the symbiotic cooperation between two special friends." Foreign Minister S. Jaishankar wrote on his Twitter
Foreign Minister S. Jaishankar also said "The two countries are together to fight this global pandemic. The Government of India has provided support, as it should, to Bhutan in terms of medical equipment, kits and medicines as part of our Government of Bhutan's requirements. We have also ensured uninterrupted and essential goods to Bhutan despite the lockdown. India stands together with Bhutan in dealing with health and economic challenges post by this pandemic."
The Kholongchhu Project
The Kholongchhu project is located at the lower course of Kholongchhu just before its confluence with Drangmechu (Gongrichu) in Trashiyangtse District of Bhutan. The diversion site is located at Latitude 27º 32' 50" & Longitude 91º 30' 49" E.
The project's foundation was laid when Prime Minister Narendra Modi visited Thimphu in April 2014. The project envisages an underground powerhouse of four 150 MW turbines with water impounded by a concrete gravity dam of 95 meters height. It will be implemented by Kholongchhu Hydro Energy Limited, a Joint Venture launched between Satluj Jal Vidyut Nigam Limited (SJVNL) of India and Druk Green Power Corporation (DGPC) of Bhutan. With this, four hydroelectric projects of bilateral cooperation (336 MW Chukha HEP, 60 MW Kurichhu HEP, 1020 MW Tala HEP and 720 MW Mangdechhu HEP), totalling over 2100 MW, are already operational in Bhutan.
The project is expected to be completed in the second half of 2025. The concession period for the JV project shall be 30 years from the date of commercial operation. At the end of the concession period, the entire project shall be transferred and vested in the Royal Government of Bhutan (RGOB) at no cost in good running condition.
The hydropower venture between India and Bhutan is a major step forward in their strong relationship. This joint venture between both countries plays a crucial role in their growth. For India to deal with a lack of power as it is a constraint in its growth rate and for Bhutan, it provides economic opportunities as it is facing economic challenges at the time of the global pandemic.
The views and opinions expressed in this article are those of the author and do not necessarily reflect the views of The Kootneeti Team