Airstrikes on Al Bukamal a Warning to the new Quds Forces Chief?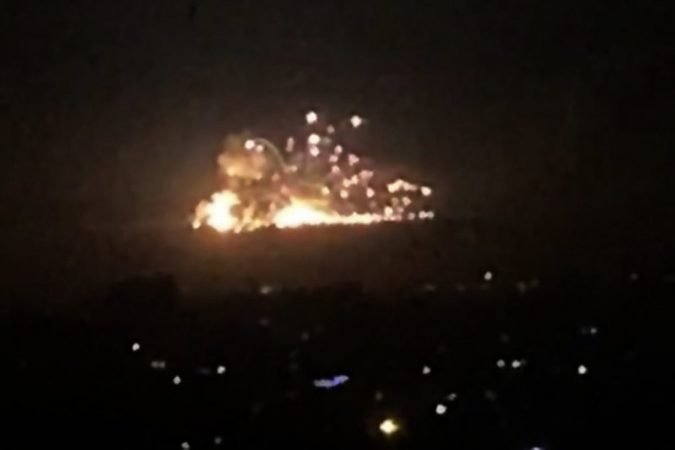 On Sunday, an airstrike was launched on Syria's eastern city, Al Bukamal. Although the Syrian Human Rights Observatory has speculated that Israel may have carried out the strike, the state has not confirmed it. The Britain-based human rights watchdog has reported that about nine pro-Iranian militants were dead including four Syrians and the majority of the rest being Iraqis. The airstrike has supposedly targeted an Iranian military base in the city. After an Israeli airstrike a day before, the Iranian-backed militias were reported to be on high-alert and they had also arrested four suspects who have allegedly leaked information to Israel. The militants were redeployed in the Deir Ezzor region along the Iraq- Syria border to brace against another attack, which proved to be ineffective.
Interestingly, the new Chief of the Quds Forces of the Islamic Revolutionary Guard Corps (IRGC), Brigadier General Esmail Ghani had visited Syria for the first time to meet the Iran-backed troops in Al Bukamal just a few days before the attack. The details of the visit that was reported by a local Iranian news agency was deleted later. The General, it seems, had accused Israel and the United States of supporting the Islamic State.
Could the airstrike be a warning to the Chief to remind him about the fate meted out to his predecessor Qassem Soleimani when he embarked on a trip to Iraq to meet the deputy head of the Popular Mobilization Units (PMU), Abu Mahdi al-Muhandis in January 2020? The assassination of General Soleimani was ordered by President Donald Trump and the Israeli intelligence also seemed to have had a significant role to play in it. The presence of Iranian troops and bases in Syria directly poses a threat to Israeli security considering that Iran has been using Syria as a conduit to connect with the Hezbollah and transfer arms to the Lebanese Shia militant group.
Moreover, Iran operates almost ten bases in Syria and resisting the overwhelming Iranian presence and influence in Syria has been in Israel's strategic priorities. In May 2020, a satellite imagery analysis by a private Israeli firm pointed out at the constructions taking place at the Imam Ali base in Al Bukamal, which looked like an underground tunnel that can be used to store weapons such as advanced ballistic missile systems. Such developments come as a serious challenge to Israel as it is already cautious of Iran's Precision Guided Missile Project that seeks to improve the accuracy of the missiles used by Hezbollah against Israel. These kinds of air raids on Iranian assets in the Syrian territory have frequently been occurring for years as part of Israel's Campaign Between Wars strategy. Though the whereabouts of the jet that carried out the strike remains unknown, the attack represents strong strategic signalling to Iran that its activities in Syria are being watched and will not be tolerated.
The views and opinions expressed in this article are those of the author and do not necessarily reflect the views of The Kootneeti Team