Digital Diplomacy on Twitter: Impact of COVID-19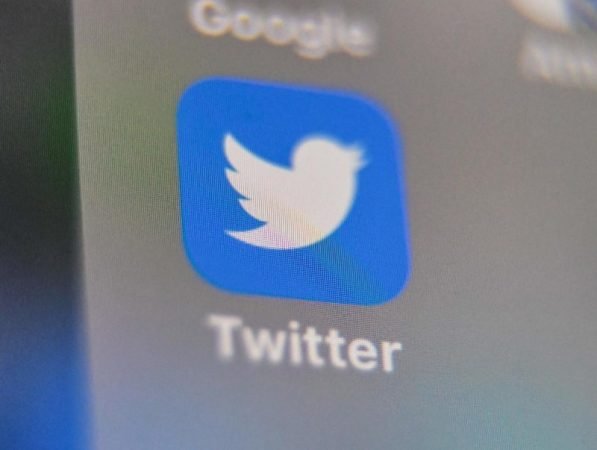 Diplomacy is required by every state when difficult situations arise and settlement is desired. Usually, states used diplomacy as a tool to negotiate and compromise over conflicting interests. For this purpose diplomats have to communicate. Therefore, communication is always considered as an important aspect of diplomacy. But with this COVID-19 pandemic, the channels of communications have shifted more towards the digital platforms.
Digital diplomacy is an extended form of public diplomacy. Digital Diplomacy implicates the use of digital technologies majorly social media platforms such as Twitter, Facebook by states. Through these digital platforms states enter into communication with foreign publics, in a non-costly manner. Traditional and digital diplomacy are accompaniment each other. Digital diplomacy cannot substitute traditional diplomacy. Digital diplomacy does not actually replace the traditional face-to-face diplomacy but in an era of information technology, no country can afford to leave behind on these digital platforms of digital diplomacy. The current situation of COVID-19 has created another high dimension to digital diplomacy. Digital diplomacy is prominently assisting states in projecting their foreign policies to domestic and foreign audiences.
Impact of COVID-19 Pandemic on Digital Diplomacy
Before the COVID-19 Pandemic very little consideration has been paid to the role that digital diplomacy. But now digital diplomacy is playing a very crucial role in many ways. These days social media platform like Twitter is very helpful for communication and information dissemination. We analyse Digital diplomacy on social media especially Twitter have following major role to play.
Assistance in Counselling from Embassies and consulates:
As the pandemic started many countries started to shut down their Borders and thousands of citizens stranded in different others countries. Digital Channels were only resort communicate with these nationals and Embassies/consulates took the digital social media channels for communication. Through these digital channels they started offering advice on return flights and repatriation procedures. At the same time also to exhibit their solidarity with the local population affected by pandemic. These steps are important for maintenance of bilateral relationships. MFAs and embassies have been under the pressure also to provide the accurate and well-timed information related to pandemic.
Image Management of State:
All the while citizens are online comparing their nation's handling of the crisis, to that of other nations and managing the image of their state also became a significant task for MFAs, Embassies and consulates. All the nations and their heads are posting on what they are doing for their citizens and how they are cooperating with other nations.
By sharing success stories, foreign aid projects and even technological innovations, nations may be able to craft a new national image, one that will prove an important asset when the coronavirus passes.
Battling with misinformation:
The corona crisis is also a generated another type of pandemic which we can call infodemic. Conspiracy theories, lies and falsehood are shared digitally within and between nations. It may increase in lack of official information. Some of the social media platforms have launched their own information centres to contain disinformation, but official communication may play more momentous role. Conspiracy theories, lies and falsehood can affect the relations among the states. So the digital diplomacy over the channels like twitter where directly head of the state or head of the government or official governmental communicating can control the harm create by misinformation. Diplomats must consecrate digital resources to tracing and counterbalancing fake social media accounts thus limiting the spread of such theories/misinformation. MFAs' capability has on test to control these misinformation and disinformation spread.
Twitter as the fastest Growing Digital Diplomacy Tool in COVID-19
The 2018 Twiplomacy report reveals 97 % of UN member states have Twitter handles, re-affirming Twitter as by far the most popular digital diplomacy platform.
Twitter is a direct messaging system. Twitter has transformed the way in which state actors involve with each other and with their domestic and foreign audiences. The speed and accessibility of information allows a great dimension. Twitter can provide a new space for diplomatic communication and collaboration.
The major reason behind the growth of Twitter as a diplomatic tool is the ease through which political leaders and practitioners can not only reach both domestic and foreign publics in terms of the conventional one-way information broadcast but also interact with their constituents through two-way communication. Under the COVID-19 pandemic, Twitter has been altering the basic structure of diplomacy and giving a very new dimension to digital diplomacy. Today in this situation of pandemic technology is contemplating the diplomacy. With twitter you can speak with citizens directly, you can build an image of your country among the foreign nationals and most importantly it's two-way communication.
In handling the situation of COVID-19 pandemic, Digital diplomacy, as a method of communication played a very crucial role. It is adapted towards the needs to reach mutual understanding from nationalistic sentiment into a form of collective exchange as part of international society.
Coronavirus pandemic is an assessment for more and better digital diplomacy when the whole world is going digital and practising the social distancing. Digital Diplomacy as a method of communication in this crucial time of pandemic should be based on goodwill, solidarity and humane approach. Digital diplomacy need to be more focused toward a multilateral relationship between the states based on mutual interests. More focus is required towards the exchange of information, best practices and services in order to combat this global pandemic.
The views and opinions expressed in this article are those of the author and do not necessarily reflect the views of The Kootneeti Team