Indian Ocean Islands Diplomacy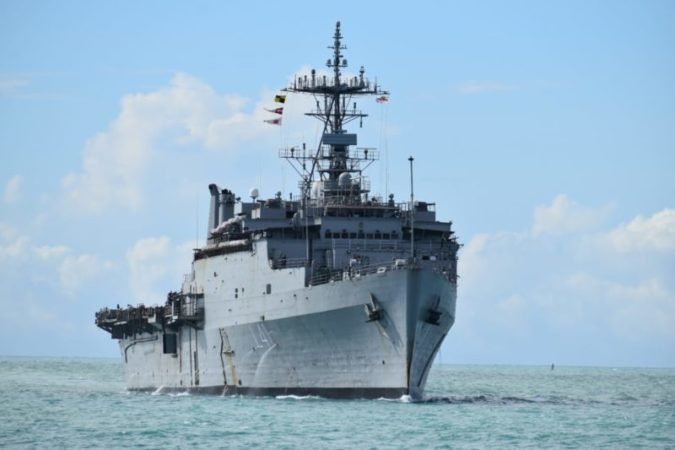 Prime Minister Modi and the Sri Lankan President in a telephonic conversation agreed to accelerate Indian assisted development projects in Sri Lanka and discussed the possibility of promoting investments in the Indian private sector. The move assumes significance against the backdrop of China, is concerned to push the development projects in Sri Lanka and other countries under its BRI project which has led to criticism from the US about these countries getting exposed to predatory loans. Indian Prime Minister also had conversations head of states from the island countries like Mauritius on enhancing cooperation in several areas to support their financial and other sectors.
India's Islands Diplomacy
Prime Minister's call to these leaders is quite timely because China's aggressive posture on the LAC and in some places on the international border can potentially work as a signal to China, that further escalations on the Line of Actual control can lead to India pinning the Chinese down in the Indian Ocean region.
56% of the Chinese oil imports pass through the Strait of Malacca, some of them from the south of Mauritius and Madagascar channel. Looking at the globe one can easily understand that the strong presence of India in the Indian Ocean region can make China handicapped quite easily by choking these points if New Delhi feels that the Chinese are getting too assertive on the land border. It can work as a possible deterrence.
Security remains one of the core concerns for the islands nations and for New Delhi. India wants its own periphery to be stable especially at the moment when Chinese are rattling up a number of pressure points not simply around India's periphery but also around the South China Sea. It's important that we have these negotiations and consultative mechanism in open channels so that we can also start building the regional security mechanisms and reinvigorating the mechanisms that already exist. In the last few years, India has also tried to build capacities of these countries and engage with them both politically & economically. 
Mission SAGAR diplomacy
With the supply of medical and essential food materials to these islands nations in the Indian ocean, be it, Madagascar, Comoros, Mauritius, Seychelles, and the Maldives sends out a strong signal that it remains committed to building capacity and taking these states along at the time of COVID distress. Mission SAGAR has projected India's leadership capacity in this region which helps India's narrative as a committed nation to work with these countries about all the problems that they face by sharing its resources, capacities and expertise. The health team that have visited these countries along with the health consignments and medical supplies etc. sent quite a strong signal that India remains committed to a very larger narrative.
There's a problem of perception that India faces at times that it's a laggard here when it comes to the race with the Chinese. With their quick delivery and huge resources, Chinese looks very competent by throwing big money to these countries for showcasing themselves as a bigger power in this region. Now clearly for India, the narrative is that the way we spend our resources is in consultation with the countries surrounding us by following a bottom-up approach. This mechanism that India has demonstrated even in the times of the Corona crisis shows up that credibility factor that for a long time India was missing. The more New Delhi does that, the more are the chances of enhancing its credibility both in terms of delivering growth as well as security for this region which is after all the premise on which the SAGAR policy is based. We've done well but we've to continue on this path for some time if we want to see the kind of results that we want.
Converting Goodwill into Gain
Unlike the Chinese, India is not seen as a threatening power challenging the status quo and being intrusive in the internal affairs of these countries. With our non-intrusive policies, we've goodwill of another quality altogether as compared to the Chinese despite their Chinese ability to deliver.
With many COVID-19 conspiracies arising from China, it has put its image down before the world by many folds. Being a communist regime along with its highly non-transparent nature accompanied their strategy of putting countries in a severe debt trap, it's more likely for the political leadership and people of the islands countries to trust the largest democracy in the world which is highly vibrant and transparent.
How India can extricate itself from the economic impact of this Chinese virus will be a key factor to decide how much gains India will be able to exercise from this goodwill because at the end of the day your diplomatic cloud is dependent on your economy at home. As long as India's growth story is recognised all over the world everyone will be at our door.
Does India need adventurism?
Let's face it that we're in a very competitive environment. Countries like Mauritius and Sri Lanka despite our deep civilizational ties are also sovereign countries and they'll look to their interest. They'll be keeping a very careful eye on evaluating what they can get from China and what they can get from us that's why we've to convincingly convey to them that whatever temporary difficulties that we may face our commitments to the remain steadfast and we regard the Indian Ocean region as an area of our primary concern seeking net maritime security and economic development. This is the time for activism which has been shown correctly however this is also the time for caution, not adventurism.
Way Forward
New Delhi has to work keeping in mind the realistic expectations which factor in the china factor and the structural reality that these smaller nations will keep oscillating between India and China. Instead of competing with China on certain metrics we can ensure our commitment to certain projects with timely output and giving them a helping hand at the time of distress such as the ongoing pandemic will perhaps give India the kind of gains it is looking for in these countries. For instance, India's approach in Afghanistan was for a lot of reasons New Delhi has not participated in the security structures but the way we've generated goodwill over there with our development initiatives especially at a time when no other country is willing to invest in capacity building of the state. Similarly, these small islands countries have their own problems which we need to understand and address them with the best of our resources so that when India needs them they'll also stand with us to safeguard our interest.
Relaxing the norms in extending the line of credit for the developmental projects along with the following capital intensive "neighbourhood first" dimensions.
The requirement to work on facilities for logistical support at the minimum to ensure the sustained presence necessary for effective mission-based deployment. These facilities need to be strengthened in the Gulf and the western Indian Ocean. Indian needs to put efforts to build possible military infrastructure in Seychelles and Mauritius to combat challenges in operating in those waters.
It is now on our diplomats and experts to build on this opening that has been created and convey to them that during our times of difficulties India has what it matters to be a trustworthy partner even in the times of its discomfort.
The views and opinions expressed in this article are those of the author and do not necessarily reflect the views of The Kootneeti Team