Decoding the India-Nepal conundrum: Has India plunged into territorial disputes, again?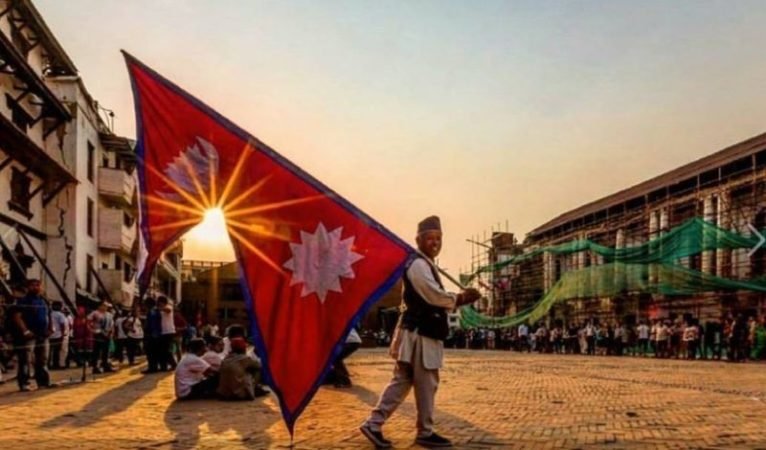 Emerging trends in Indian foreign policy are suggestive of the inefficacy of even a global threat to isolate India from her longstanding border disputes. This time, with fresh disputes arising at the India-Nepal border, India seems to be locked in a cartographic and diplomatic stand-off with her neighbour. A thaw in relations erupted with the inauguration of an 80 km motorable road, to help pilgrims reach Kailash-Manosarowar in Tibet. The road traverses territory where both countries exercise overlapping claims. The road construction was met with sharp criticism from the Nepal government who labelled it as a 'unilateral act' and summoned India 'to refrain from carrying out activities in its territory'.
What is the conflict?
Disputes between both countries have been simmering ever since Defence Minister Rajnath Singh inaugurated a new 80 km Darchula-Lipulekh pass road in Uttarakhand. This road which builds to the Line of Actual Control (LAC) is meant to help pilgrims to reach Kailash-Manosarowar via the Lipulekh Pass. The new route is shorter and cheaper with a five-day travel reduced to a two-day one. The 80 km long route to Lipulekh is funded by the Indo-China Border Road (ICBR).
Nepal and India have two tri-junctions with China- Jhinsang Chull towards the east and the Lipulekh pass towards the west. The bone of contention relates to the Lipulekh pass which is located near Kalapani- a disputed territory between both India and Nepal. India and Nepal share an approximately 1,800 km border that was well defined through bilateral dialogues. However, disputes in three areas remain unattended- the Lipulekh Pass, Kalapani and Limpiyadhura.
The controversy over the ambiguous Kalapani sector emerges from varied historical perceptions of both sides with regards to the open border. The Indo-Nepalese border had been agreed upon after Nepal signed the Treaty of Sagauli with the East India Company in 1816 following the Anglo-Nepalese war. According to Article V of this treaty, India had ownership of all areas lying west of the Kali River, thereby flagging the eastern bloc of the river as Nepalese territory. Both sides have their own versions of the origin of the Kali River which has paved way for the conflict.
The Kali River has a number of tributaries originating from the Himalayas and many of them have even changed their course over the years. Nepal believes that the river has its origin in Limpiyadhura, a northwestern sector of the Lipulekh Pass. Therefore, this makes Lipulekh, Kalapani and Limpiyadhura a de facto Nepali province- a part of its Darchula district in Sudurpaschim Pradesh. Nepalese claims are rooted in the Sagauli Treaty and maps issued by the British Surveyor General of India in 1827 and 1856, whose credibility seems uncertain today.
India, on the other hand, believes that a small river Pankhagad on the southern sector of the Kalapani is the true border and also presents relevant tax records and supporting administrative documents. Thus, India claims Kalapani as a part of her Pithoragarh district of Uttarakhand. 
In fact, the border issues had led both countries to set up a Joint Technical Committee in 1984 to mutually demarcate the border. Albeit most issues were resolved, the Kalapani dispute lingered.
Why is the Kalapani a strategically important location?
Lipulekh and Kalapani, which is a tri-juncture between India, Nepal and China is of strategic geo-political importance to India. The Lipulekh Pass is an important vantage point for India to keep an eye on Chinese activities as well as any advancement of the People's Liberation Army (PLA) towards Indian Territory. In addition to this, it also serves as a significant Indo-Nepalese trade route as well as a link to Kailash for Hindu and Buddhist pilgrims.
A longstanding dispute
India and Nepal have maintained considerably amicable relations, the seeds of which were sown in the 1950 Treaty of Peace and Friendship. The first round of hostilities arose in 1997 after a mutual Indo-Chinese agreement to utilise the Lipulekh Pass as a pilgrim route for the annual Kailash yatra. Nepal condemned the breach of sovereignty by her neighbours' none of whom sought Nepal's permission to decide the fate of a (apparent) Nepalese territory. Next, in 2000 when the then Nepalese Prime Minister, G.P. Koirala arrived in India, there were hopes of a resolution of disputes with Indian Prime Minister Atal Bihari Vajpayee agreeing to conduct an on-site study of the contested territory. However, these efforts died down soon with Indian troops refusing to retreat from the concerned zone.
In 2015, Nepal again objected when India and China eyed the pass as a strategic route for boosting border trade. With India releasing a new political map last year in November, in the aftermath of the abrogation of Article 370 and formation of the Union Territories of Ladakh and Kashmir, tensions erupted yet again. The Oli government protested against the inclusion of Kalapani into Indian Territory in the map.
A severe dip in bilateral ties
A paradigm shift in bilateral ties has emerged between both countries with the construction of the all-weather road in light of helping the Kailash pilgrims. Nepal's Foreign Minister, Pradeep Kumar Gyawali has raised severe objections to the Indian attempt of disregarding Nepal's sovereignty. In a statement addressed to the Modi government, he expressed grave concerns over India's unilateral efforts to resolve border disputes with the neighbour.
However, the Ministry of External Affairs denied Nepalese claims of an (Indian) encroachment into their territory. Moreover, Indian Army Chief, General M. M. Narawane's comments of a possible Chinese influence on Nepalese assertion of Kalapani issue has soured New Delhi's ties with Kathmandu. In response, Nepal has also published a revised and official version of its map, clearly claiming all territories from the source of the Kali River (in Limpiyadhura) to Lipulekh Pass and Kalapani as Nepalese territory. Prime Minister K. P. Sharma led Oli government registered for a constitutional amendment on May 22 to grant constitutional recognition to the revised map.
Keeping aside historical links, both countries are closely connected by geographical, cultural and socio-economic ties. India's 'Neighbourhood First Policy' had been proof of strengthened relations between the nations. During Narendra Modi's swearing-in ceremony, Nepal made it to the list of invitees on grounds of being a SAARC member. Even when Nepal was hit by a devastating earthquake in 2015, India extended unwavering support to her neighbour.
However, Nepal's grievances against India have fuelled even more since her accusations against India of enforcing a trade blockade (2015) which created economic hardships for Kathmandu. The two-month blockade was a big blow to the country's integrity and dignity and its people and was witness to widespread anti-India protests. The end of the blockade saw a new momentum in Sino-Nepalese trade relations. In addition to this, India's withdrawing interest from the BIMSTEC (Bengal Initiative for Multi-Sectoral and Economic Cooperation) and BBIN (Bangladesh-Bhutan-India-Nepal) as a response to Kathmandu's growing presence in the Belt and Road Initiative (BRI) had eliminated any scope of negotiation.
Why is Nepal suddenly aggressive on border disputes?
Nepal too has had its own share of political instability which is our answer to the sudden Nepalese aggression on the Kalapani issue. Prime Minister K. P. Oli faces severe opposition at the moment within his ruling Nepal Communist Party which has been pushing for a change in leadership. This had resulted from government failures and inability to effectively combat the pandemic. However, by rising up against Indian intervention, he has often tried to consolidate his political life and thereby uphold the country's sovereignty and territorial integrity. Media reports who claimed a swift resolution of the government's internal crisis are suggestive of Beijing's increasing influence in Nepal as a tool to counter India's growing proximity to the US.
Conclusion
Stretching this border dispute even more is in the interest of neither nation. A key to effective diplomacy is communication. Indian approach to resolve the controversy should be cooperative and constructive. At a time when Nepal's economic dependence on India is reducing, an unaddressed problem will further alter bilateral understanding and invite unwanted attention from 'third parties' to their advantage.
The views and opinions expressed in this article are those of the author and do not necessarily reflect the views of The Kootneeti Team