Will COVID-19 affect Sino-India relations in this new decade?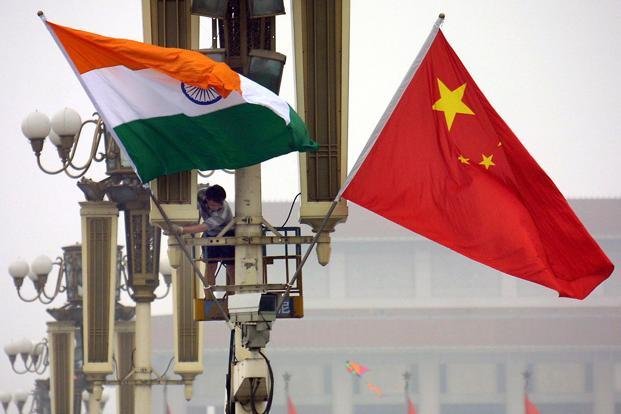 On January 30, 2020, India witnessed its first case of novel coronavirus disease 2019 (COVID-19). It is a contagious virus that causes respiratory infection, with human-to-human transmission. In India, there has been an unprecedented response to this brewing pandemic.
When first COVID -19 case officially reported in India, there was a substantial time in hand for adequate preparations and to learn from data and practises of gravely affected China and Iran.
China, being considered as responsible for the outbreak of this deadly virus that has caused more than a hundred thousand casualties, has applied all its strength to counter and neutralise the impact of this epidemic. However, during the peak in China in February, New Delhi was occupied with US President Donald Trump's state visit to India and other crucial domestic as well as international engagements.
The Government of India and China have planned large scale events to celebrate the 70th anniversary of the establishment of diplomatic relations but the outbreak of novel coronavirus affected cooperation and exchanges between both the states. India is currently under unprecedented lockdown, announced by Prime Minister Narendra Modi, since March 25 and all social & cultural, political, economic engagements at various levels between India and China are completely obstructed and not expected to come back on track in coming weeks.
China, on January 23, 2020, announced lockdown in an effort to quarantine the outbreak of coronavirus disease and last week only it lifted its 73-day long lockdown from Wuhan city, from where coronavirus originated in November last year. India will be under lockdown till May 3, 2020, marking the total of 40 days of largest ever lockdown in human history. It is widely acknowledged fact, that to control the impact of this novel coronavirus, lockdown is the only safe route as it led to breaking the chain of human to human transmission.
Since, the last one month, economic activity is relatively low in India and is more severe in China as it was the first state suffered from this virus.
In recent weeks, though, India has seen exponential growth in the number of cases. Today, we are three days into a 19-day nationwide lockdown, a heavy restriction on a nation of 1.3 billion people that Prime Minister Modi and his government have insisted will help defeat the virus. The World Health Organization (WHO) has also lauded Indian efforts that imposed hard restrictions on its citizens that affect lives and livelihood of the vast majority of people.
There is widespread international criticism of China because of suppressing information regarding the spread of this epidemic in China and also for not reporting facts and inflicted danger to the world. There is also international demand to India from various states to stand against China in the United Nation for an impartial enquiry into all the accusations against China. However, India has not responded to such demands yet keeping the policy of neutrality and in consideration of its requirements from China such as millions of Personal Protection Equipment (PPEs) and other rapid testing kits from China as India is facing shortage and want to meet its demands from China as the number of active cases has crossed 12,000 marks in India as of April 16, 2020.
Both countries can also cooperate on pharmaceuticals as this pandemic brings an opportunity for cooperation and promotes favourable conditions for agreements. When China was at the height of COVID-19 outbreak, India too offered support and medical assistance to China.
This war against novel coronavirus must be fought with all might by both the states and it is a fact that this war has many far-reaching social and economic implications on both the sides and some of them are still beyond any thought. India does not want to loosen its grip on the massive spread of the virus at this heightening point. India and China would also need to focus on the economic upliftment of its poor citizens who have been affected most due to lockdown in both the states.
One thing is sure, bilateral relations between India and China won't be the same, as before the spread of this epidemic, as it would provide all different environment to the world. The new world order will emerge and new power centre will consolidate power, leading to the overall transformation in the bilateral relationship between the two states and embark upon the path of economic restructuring and move forward in developing relations after seven decades of engagement.
The views and opinions expressed in this article are those of the author and do not necessarily reflect the views of The Kootneeti Team