Is India equipped to handle a Coronavirus outbreak?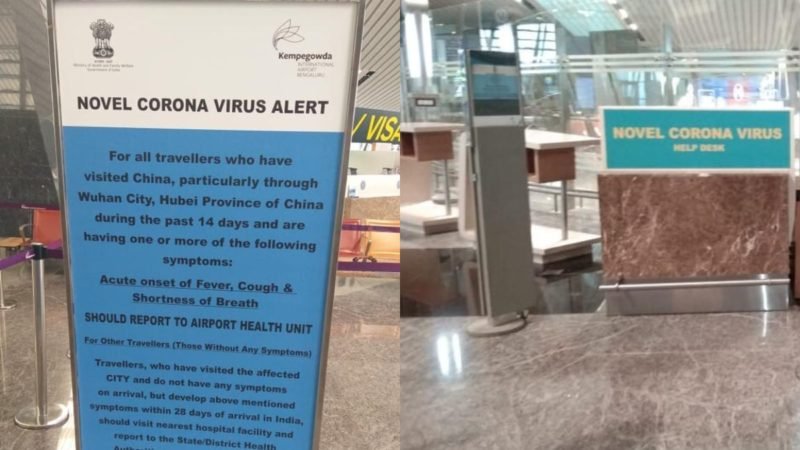 Being a second-largest economy in the world and having the highest population, China is stumbling due to an outbreak made by a coronavirus (2019-nCoV). With a confirmed death toll reaching over 900 people and more than 40,000 infected, the situation has become very serious. The epicentre of this outbreak, the Wuhan city has transformed into a Ghost town as people are leaving the place to save themselves from the impact of this deadly virus. World Health Organisation (WHO) has also declared the coronavirus outbreak a public health emergency of international concern.
Every country has started evacuating its citizens. India also has evacuated it's 645 citizens with the help of a special Air India Boeing 747 plane. Fortunately, all of them have tested negative from this virus. This virus is not only confined in China but the most concerning thing is that it has started to spread all over the world. More than 30 countries have reported positive about this virus. India also has three of the confirmed cases of coronavirus infection which are being treated in specially made treatment centres.
There are reports from China that it is lacking with the protective medical gears and other medicines. All the health workers are in a very tough situation. The people are being locked into their houses, there is a shortage of food and water. This situation is very alarming not only for China but to the whole world. These type of outbreaks are not only limited to a region but they spread like a forest fire and can be a major issue to the whole world, especially to the neighbouring countries like Bangladesh and India, which are having a huge population. 
With more population, the more chances of an outbreak. India has not a good history of dealing with such outbreaks. The more concern is that India's health infrastructure is not ready to tackle such kind of situations. India's efforts to prevent, detect, and respond to previous infections have been hindered by weak health systems. It is required to have a stronger and planned strategy for dealing with any kind of infection.
Though the Nipah virus outbreak, which took the life of 17 people in India specifically belong to Kerala state is an epic example where India responded very fast and limited it's impact to one state only. State's handling of the Nipah outbreak two years back offers lessons for other states in the areas of coordination among responders, proper communication of risk and ensuring timely interventions. But when it comes to overall health infrastructure, there are still many loops. Every year there are reports from specific places of the country about the death of young children from encephalitis and various other suspicious diseases.
Poor transportation and communication networks, few skilled local health workers, and limited laboratory capacity have made it harder to stop the spread of disease especially in rural parts of the country. Other issues include poor interagency communication between animal and public health networks, inadequate involvement of private health practitioners, and suboptimal national reporting systems. This delay the recognition, diagnosis, and control of zoonotic and many other type infections.
In the upcoming time, the Indian disease control establishments will have to fight several diseases other than Nipah and monkey fever. Crimean-Congo haemorrhagic fever, a disease transmitted by ticks, is also spreading in the country. Dengue fever and chikungunya also spread so fast, at one particular point of time in a year, and can cause major outbreaks in the future also.
With more technological developments and over utilisation of resources, the fear of any future epidemic will always remain present. It is usually said that  "Prevention is better than cure" and that is true also, there is a need to establish institutions that are placed at the level of each district. In the situation of emergency, these centres would be able to provide medical support and care in the district itself and the infection can be minimized from spreading to other places. There is a need to invest in the research of vaccines for some of the major diseases so that any loss of life could be prevented.
People also need to be given proper training so that they could get aware of the contamination and the ways by which they can reduce the danger of getting infected also help others from it. People need to understand that these type of outbreaks also impact the economy of the country by creating a situation of fear, which stops the global trade all over. Governments cannot stop these type of outbreaks alone, it is the people, it is us, who can make this possible.
The views and opinions expressed in this article are those of the author and do not necessarily reflect the views of The Kootneeti Team