India-Russia Defence Cooperation Conference: What to expect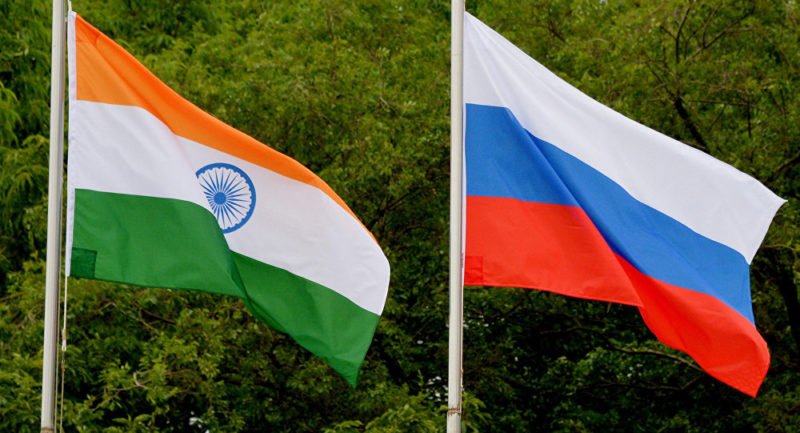 Indian Defence Minister arrived in Russia, today (November 5) to attend Indian-Russia Defence Cooperation Conference, Defence Minister Singh, is expected to hold extensive talks with his Russian counterpart, Sergei Shoigu, covering all areas of Military to Military Cooperation and Defence Industrial Cooperation.
A 50-member industry delegation is accompanying defence Minister Singh to Russia, including members from the Federation of Indian Chambers of Commerce and Industry. FICCI in a statement said, "The objective of the delegation is to explore ways to jointly manufacture spares and components with Russian original equipment manufacturers (OEM) under 'Make in India'."
Recently, India and Russia signed an agreement to manufacture AK-203 Kalashnikov assault rifles under Make in India program. A joint venture between the Ordnance Factories Board (OFB) on the Indian side, and Rosonboron Exports and Concern Kalashnikov on the Russian side will work on the rifle-manufacturing facility in Korwa, Amethi in the Indian state of Uttar Pradesh.
Agreement on Reciprocal Logistic Support (ARSL)
The Agreement on Reciprocal Logistics Support (ARLS) is expected to be signed," diplomatic sources said, indicating that all issues have been resolved.
Moscow sent a draft ARLS early last year and discussions have been on since. Earlier, it was expected to be signed during the meeting between PM Modi and President Putin in September on the sidelines of the Eastern Economic Forum (EEF) in Vladivostok but was held back.
Logistics agreements are administrative arrangements facilitating access to military facilities for exchange of fuel and provisions on the mutual agreement when the Indian military is operating abroad.
The S-400 Dilemma
In October 2018, India inked the historic agreement worth US$5.43 billion with Russia to procure four S-400 Triumf surface-to-air missile defence system, the most powerful missile defence system in the world ignoring America's CAATSA act. The United States threatened India with sanctions over India's decision to buy the S-400 missile defence system from Russia.
Another major issue on the agenda will be the purchase of the S-400 air-defence missile systems, over which Washington is continuing a tough stance with respect to waiver from sanctions under the CAATSA – Countering America's Adversaries Through Sanctions Act. The deliveries are expected to begin by 2020-end, 24 months after the signing of the contract, and that is when the sanctions are expected to kick in
Concluding Remarks
While adjusting and adapting to the geopolitical challenges, the two countries cannot afford to overlook bilateral issues that remain chronically unresolved. The India-Russia partnership, albeit showing some positive signals by way of increased interaction at the topmost level, is still lagging behind in many spheres. Box-ticking agreements may ultimately end up as a partnership without real benefit.
The views and opinions expressed in this article are those of the author and do not necessarily reflect the views of The Kootneeti Team