'Bernie's Back': Sanders rallies in New York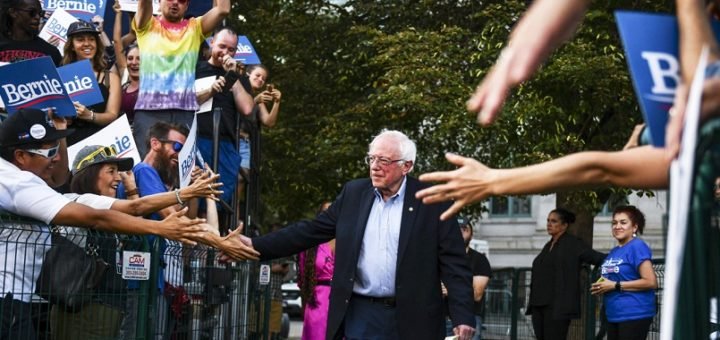 Sen. Bernie Sanders returns to the campaign trail Saturday in New York City for a rally with Rep. Alexandria Ocasio-Cortez, who will deliver to him one of the most sought-after endorsements in progressive politics.
Ocasio-Cortez told Sanders she would back him in a phone call while he was still in a Nevada hospital after a heart attack less than three weeks ago, aides to both confirmed, and news of her decision has been greeted as a welcome — and validating — shot of adrenaline inside his campaign.
The "Bernie's Back" rally in Queensbridge Park, just outside the border of the congressional district Ocasio-Cortez was elected to represent last November, comes days afterword that she and "Squad" ally Democratic Rep. Ilhan Omar of Minnesota would endorse Sanders.
Democratic Rep. Rashida Tlaib of Michigan is expected to join them soon, potentially at an event later this month in her home district.
In an interview with local news outlet NY1 ahead of the Queens rally, Sanders described Ocasio-Cortez as "one of the great political phenomenons in recent American history…This is a young woman who a year ago nobody knew who she was. And in one year, in the United States Congress she has been a leader on major issue after major issue, including the Green New Deal, including issues of housing, including issues of addressing the crisis of student debt," the Vermont independent said. "So she is really an inspiration to people not only in New York but all over this country and I'm very, very proud that she is now a part of our campaign."
The views and opinions expressed in this article are those of the author and do not necessarily reflect the views of The Kootneeti Team