India condemns Turkey for unilateral military actions in north-east Syria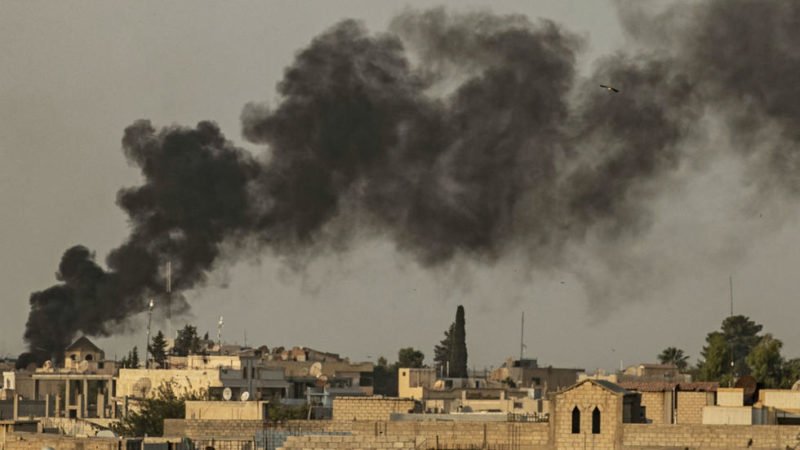 Indian Ministry of External Affairs in a statement condemns Turkey for its unilateral military action against the Kurdish fighters in the North-east Syrian territory.
After negotiating with the United States, Turkey has unleashed its wrath upon the Kurdish fighters, who played a major role in limiting the Islamic State from the region and once allied with Washington.
India has raised its concern for the potential for causing humanitarian and civilian distress, which could deepen the already war-torn Middle East region. Turkey's action is completely an act of aggression against the separatist forces who Erdogan's regime calls terrorists.
On the other hand, Trump in a surprising statement on U.S. military pullout from the East of Euphrates said: "Kurds didn't help us in the second World War, they didn't help us with Normandy for example."
Trump facing a severe backlash for leaving their allies Kurds just ahead of Turkish aggression in the region, by both Republican and Democrats.
In fact, Former US ambassador to the United Nations, Nikki Haley tweeted with the hashtag #TurkeyIsNotOurFriend. Instead, she Terms Kurds as friends instead who Washington has backed throughout the Syrian Civil War.
Republican Senator Lee Zeldin, (R-NY), a staunch ally of the president, tweeted on Monday:
Many people back at home, the United States has accused President Trump of acquiring a soft stance on Turkey due to his business in Turkey.
Trump and his family have long had business ties in and with Turkey, the most visible example being the Trump Towers Istanbul, which licenses the Trump name. The Trump Organization describes the buildings on its website as "a landmark in the historic city of Istanbul" and it is the organization's first and only office and residential tower in Europe, with offices, apartments and upscale shops. The Washington Post has reported that the organization was paid up to $10 million to put the Trump name on the two buildings.

The views and opinions expressed in this article are those of the author and do not necessarily reflect the views of The Kootneeti Team