Revisiting ASEAN: Indian EAM's South East Asia Visit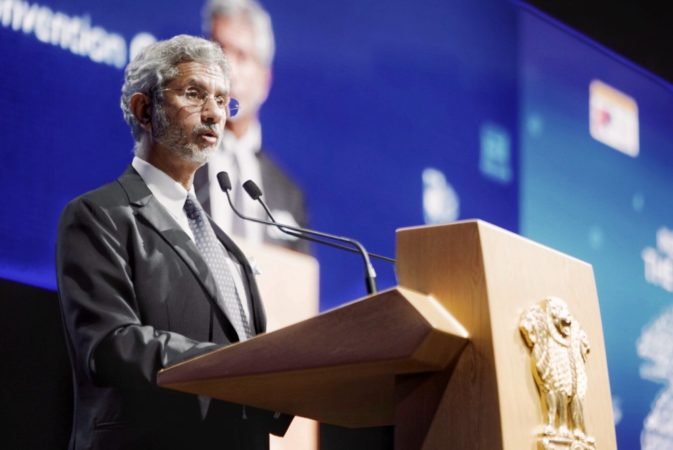 After 2014, India has seen enormous enhancement in its ties with the South East Asian countries. Giving a pro-active approach to its two-decade-old Look East Policy by changing it to Act East Policy.
Indian External Affairs Minister S Jaishankar was on a five-day visit to Indonesia and Singapore, which are known for their economic reforms. One one hand Singapore is a tax haven, then Indonesia is amongst the fastest growing economy of the region with a spot among G20 members.
Indonesia is the only South-East Asian nation involved in the G20 grouping, with an annual economic growth rate of 5.18 percent, this trillion-dollar economy has a lot to offer in terms of trade and business.
Indonesia Visit
EAM Jaishankar met his counterpart, the Indonesian Foreign Minister Retno Marsudi. Both sides embraced the Terms of Reference of the Joint Task Force meeting on Andaman-Aceh connectivity to unleash the economic potentials of both areas. The first meeting of the Joint Task Force is expected to take place in Indonesia in November.
Andaman-Aceh is a channel on which during his last visit, Prime Minister Narendra Modi discussed with Indonesian Joko Widodo. The talks include a cruise link too between Andaman and Aceh.
Jakarta has played a significant role in the enactment of the 'ASEAN Outlook on Indo-Pacific". This was one of the prime issues during EAM meet with Indonesian Foreign Minister
EAM Jaishankar said, "Our Shared Vision of Maritime Cooperation in the Indo-Pacific agreed during Prime Minister's visit last year, is a recognition that India and Indonesia, as two major economies in this region need to develop synergies to harness the potential and meet the challenges that the region faces."
He added saying, "We have the commonality of interest in working together on the Indo-Pacific concept within EAS and I underline to the Minister that we definitely see ASEAN Centrality as a prominent feature of our approach to the Indo-Pacific."
India has also joined IMT-GT (Indonesia, Malaysia, Thailand-Growth Triangle) as the first Dialogue Partner after an invitation from Indonesia.
Singapore Visit
While addressing the inaugural session of 'Start-Up and Innovation Exhibition' in Singapore, EAM pointed towards the growing role of Singapore as a fulcrum for India's economic and commercial policies.
Speaking in the India-Singapore Business & Innovation Summit EAM expressed India's reservations on joining the proposed mega free trade agreement RCEP (Regional Comprehensive Economic Partnership) as it is concerned over the "protectionist policies" of China that have created a significant trade deficit between the two nations, as high as $57 billion in 2018.
Highlighting the cooperation between two countries in terms of trade EAM said, "In 1992, India launched the India-Asian partnership and by 2005 "we" were members of the East Asia Summit, the minister said. During this period Singapore was a direct source of investments into India. Its financial market was a major source of capital. It became a favoured and comfortable destination for Indian companies going abroad. Around 20 per cent of India's investments came from Singapore and more than 9000 Indian companies were registered here, he noted.
Speaking in terms of geopolitics, it's not only the rise of China and the sharper competition between the United States and China but the simultaneous rise of several countries. "There is no hegemonic power to underwrite an international order but nor is there a global compact among nations. The international situation today is under stress, a very different one from 1992," the minister stressed.
The views and opinions expressed in this article are those of the author and do not necessarily reflect the views of The Kootneeti Team