No Trump's not joking! He's serious about buying Greenland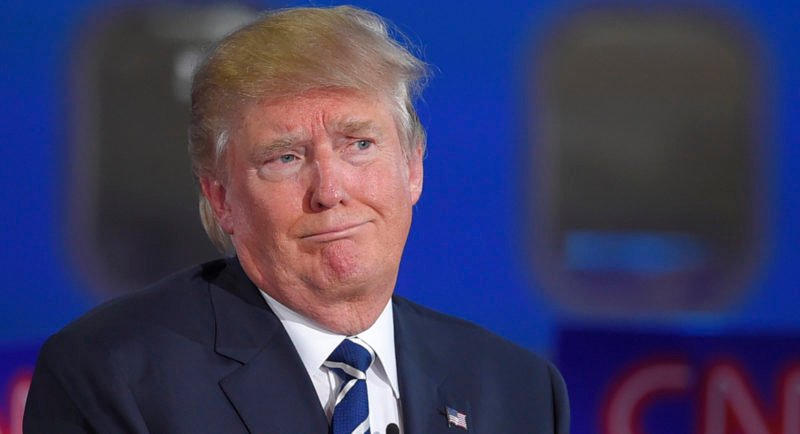 After a shocking move by President Trump to cancel his Copenhagen visit, he declared Danish Prime Minister Mette Frederiksen's dismissal of his idea to buy Greenland "nasty" and an affront to the United States on Wednesday.
Surprised by his decision, PM Danes believes relations with the United States, a NATO ally, would not be affected.
Earlier, the Danish side assumed it as a joke, till Trump tweeted and criticised PM Danes for her remarks that "Greenland is not for Sale". Trump also posted a photo of Shining Trump Tower on Instagram and other social networks saying, "I promise not to do this to Greenland!"‬
Trump, who's better known for his vast asset in the real estate. Businessman turned President, had mused openly in recent days about purchasing Greenland, an autonomous Danish territory rich in natural resources. His moved raised many eyebrows in Europe and in the United States.
He announced the cancellation of his planned September 2-3 trip to Denmark in a tweet late on Tuesday.
"I thought that the prime minister's statement … was nasty. I thought it was an inappropriate statement. All she had to do is say: 'No, we wouldn't be interested,'" Trump told reporters at the White House on Wednesday. "She's not talking to me. She's talking to the United States of America. You don't talk to the United States that way, at least under me."
Danish Prime Minister, said she learned of Trump's decision "with regret and surprise", given Denmark's strong relations with NATO and Washington, however, she repeated her opposition to any Greenland transaction.
She emphasised that Greenland's premier, Kim Kielsen, had ruled out selling off the world largest island and "I obviously agree with him."
"So (Trump) has cancelled his visit to Denmark because there was no interest in discussing selling Greenland. Is this some sort of joke? Deeply insulting to the people of Greenland and Denmark," tweeted former Danish Prime Minister Helle Thorning Schmidt.
'NOT FOR SALE'
Greenland, which has gained attention from world powers including Russia, China and the United States because of its strategic location, an abundance of mineral resources, is self-governing but underdeveloped and relies on Denmark for economic support.
"Everyone should know Greenland is not for sale," Jensen said the autonomous territory, where the United States has a military presence at the Thule Air Base following a U.S.-Danish treaty dating to 1951.
Trump said he would visit Denmark another time.
"Greenland was just an idea, just a thought. But I think when they say it was 'absurd' and it was said in a very nasty, very sarcastic way, I said, 'We'll make it some other time.' We'll go to Denmark – I love Denmark. I've been to Denmark. And, frankly, we'll do it another time. Respect has to be shown to the United States," he told reporters.
The views and opinions expressed in this article are those of the author and do not necessarily reflect the views of The Kootneeti Team