Luxembourg: From Tax Haven to Space Industry's Silicon Valley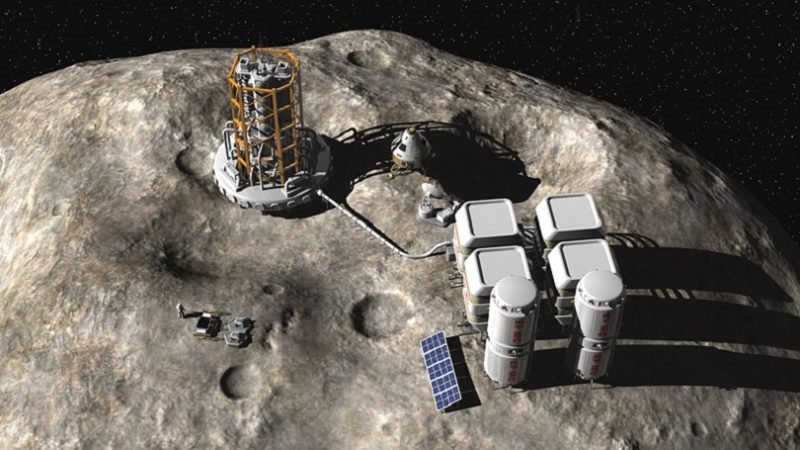 When countries like India and China sending their moon missions and exploring space, a small European state vying to become the silicon valley of the space industry and asteroid mining in particular.
It was the 1980s when a tiny nation from Europe appeared from almost nowhere to lead the Satelite communication industry. Foreseeing a future where the first trillionaire will be from the space industry, Luxembourg is leading the race.
A European country with a tiny population of 582,000 and World's highest per capita GDP of just over $101,000 makes its impression to the world as one of the most prominent tax havens of Europe.
Growing Space Industry
Being the country with the highest GDP in the world, this European country has risen from nowhere. From producing Steel to exploring Asteroids, Luxembourg's space industry has proven to be a booming sector with almost 2% of the country's GDP allocated to it. Today the country's space industry comprises of 50+ companies and two public research organisation making it a commercial hub for the European space industry.
The tax heaven started its space agency, 'Luxembourg Space Agency' in 2018, which aims to develop a commercial Outerspace ecosystem further and link it with a huge network of businesses outside the space industry to further boost its contribution to Luxembourg's economy.
Unlike other national space agencies, it will refrain conducting any research missions in outer space. Instead, it will focus on their economic development, to boost their employment sector.
Asteroid Exploration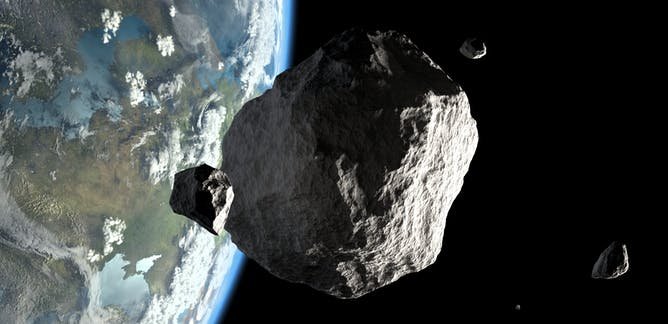 Asteroid mining has become the latest edition to the mad chase for the resources of many countries and private businesses. Driven by the provocative thought of the limited resources on earth. Governments and private companies are eyeing on the thousands of floating asteroids around the earth, which could be explored for resources as such, Platinum, Gold and alloys initiating a revolution to the smartphone and communication industry.
The long Sci-Fi imagination is not far from reality, this has been proven by the Japanese space exploration mission, Hayabusa-2, which landed on the asteroid Ryugu, to collect samples and return to earth this July 13. Earlier, the Japanese Space Agency's Hayabusa successfully collected and returned samples from asteroid Itokawa in 2010.
The abundance of resources like platinum could be estimated by the size of the asteroid, a football-field-sized asteroid could contain $25-$50 Billion worth Platinum in it. The water inside them is another valuable commodity that can be distilled into rocket fuel for future missions into deep space.
Budget, Financing & Regulations
Luxembourg's dedication to space exploration could be another milestone in the space industry, as the tax heaven established the Space Resources initiative in 2016 and designated $223 million in their national budget for early-stage funding and grants to companies working towards exploring and mining asteroids.
In 2017, this tax heaven became the first European country to pass a law conferring to companies the ownership of any resources they extract from the outer space. The similar law exists for the U.S., however, that applies solely to people and companies that count as American citizens and entities, but Luxembourg's law applies to any company with their address in Luxembourg.
Higher Investments & Risk
Luxembourg based organisations are not the only one in the race, there are many other organisations, mostly Americans who are working in space exploration. The US-based, Deep Space and Planetary Resources are two big names working along with the government of Luxembourg's space program. Planetary Resources in November 2016, struck a deal with the Luxembourg government, worth $28 million in exchange for an undisclosed equity stake, becoming one of the largest investors in the company.
Looking into the challenges and it is the prospect of rich returns, which motivates the investor and private companies to invest their large sums into the outer space industry. Luxembourg's Deputy Prime Minister Schneider recently said the country has "several more tools to further support and enable commercial space entities and space resources companies."
Forthcoming is a homegrown space agency with an investment fund supported by the government and venture capitalists. And Schneider has already said Luxembourg is prepared to reimburse asteroid mining companies up to 45 percent of their R&D costs.
The views and opinions expressed in this article are those of the author and do not necessarily reflect the views of The Kootneeti Team