Global stories – Indian Perspective – 05 March 2019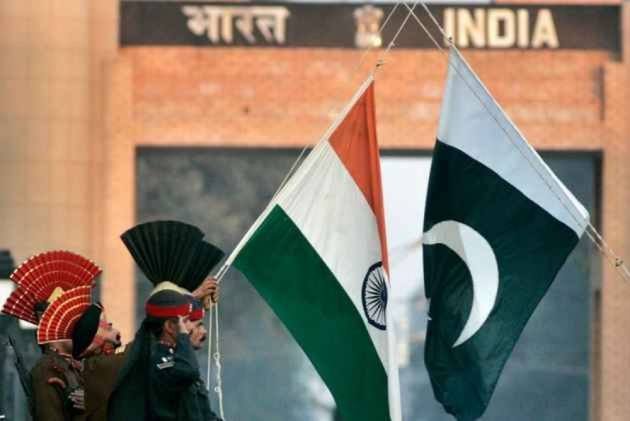 SOUTH ASIA
All options available if there is another terrorist strike: Official sources
Sources in the Indian government have said "all options will be available" if the country is hit by another terrorist strike.
The sources told the news agency PTI that India will insist on "concrete steps" by Pakistan to dismantle terrorist infrastructure on its soil and that since Balakot, India has been "trying to build maximum pressure on Pakistan".
Pakistan detains relatives of Jaish-e-Mohammed leader Masood Azhar, dozens of militant suspects
Pakistan has arrested the brother of Jaish-e-Mohammed chief Masood Azhar. Abdul Rauf Asghar is on wanted list of NIA.
Minister of State for Interior Shehryar Khan Afridi said Tuesday at a press conference that Mufti Abdur Rauf had been arrested. 
Kartarpur Talks
After India confirms Kartarpur talks on track, Pakistan says its delegation will be visiting India on 14th March for the talks; adds, High Commissioner to India will be returning to New Delhi after completion of consultations in Islamabad.
EUROPE
EU's Tusk warns of hostile, foreign-funded parties ahead of EU vote
European Council President Donald Tusk called on voters across the continent to reject anti-European parties he said had been set up by hostile foreign forces and could try to use upcoming EU parliamentary elections to seize influence in Brussels.
Political parties seen as hostile to the EU have surged across the bloc, particularly since the 2015-2016 migration crisis that saw hundreds of thousands of asylum seekers arrive.
German finance minister backs Macron's plan for Europe
German Finance Minister Olaf Scholz on Tuesday welcomed French President Emmanuel Macron's vision for Europe, saying Germany would stand by France on reforms to ensure that Europe is capable of acting and that the euro is stable.
"Emmanuel Macron has sent a decisive signal for cohesion in Europe. I think he's right: Optimism rather than scepticism should determine how we act," Scholz said in an emailed statement.
"It's important that we're sovereign and strong so we are not pushed around in the world. I see us standing side-by-side with Paris when it comes to reforms for a Europe that is capable of acting and a stable euro," Scholz added.
AFRICA
Burundi forces the United Nations to shut human rights office: U.N.
Burundi has forced the United Nations to shut its local human rights office after 23 years, U.N. High Commissioner for Human Rights Michelle Bachelet said on Tuesday.
The government also threw out the three visiting U.N. human rights experts it had promised to cooperate with, accusing them of arriving unannounced and acting like spies.
Thousands of Algerians take to streets to demand Bouteflika quit
Thousands of Algerians took part in renewed protests in the capital and other cities on Tuesday, calling on President Abdelaziz Bouteflika to step down and rejecting his offer to not serve a full term after elections in April.
Tens of thousands of people have rallied in cities around Algeria in the largest protests since the 2011 Arab Spring, calling on Bouteflika, 82, not to submit election papers for the April 18 election. The papers were filed on Sunday.
On Tuesday, hundreds of students protested in cities including Constantine, Annaba and Blida.
MIDDLE EAST
Saudi king meets Russian foreign minister in Riyadh
Saudi Arabia's King Salman met Russian Foreign Minister Sergei Lavrov in Riyadh on Tuesday, footage on the Russian foreign ministry's official Youtube channel showed.
Lavrov is on a tour of the Gulf, also expected to include the United Arab Emirates and Kuwait. On Monday Lavrov held talks in Qatar with Foreign Minister Sheikh Mohammed bin Abdulrahman al-Thani.
Lockheed gets $1 billion down payment for Saudi THAAD missile system
Lockheed Martin Corp will receive the first payment towards the installation a $15 billion missile defence system in Saudi Arabia as part of a $110 billion arms package the Trump administration said it negotiated with the Kingdom in 2017, the Pentagon said on Monday.
The Pentagon awarded Lockheed a $946 million payment for the foreign military sale.
In November, the Saudis and U.S. officials signed the letters of offer and acceptance formalising terms for Saudi's purchase of 44 THAAD launchers, missiles and related equipment.
The views and opinions expressed in this article are those of the author and do not necessarily reflect the views of The Kootneeti Team