Yulia Tymoshenko: Global face for revolution, a prisoner, and the next Ukrainian president?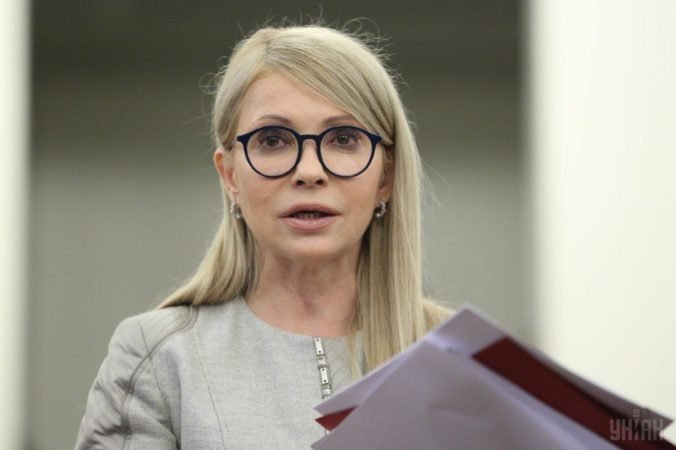 Yulia Tymoshenko has been Ukraine's prime minister twice, was the global face of a revolution, imprisoned by two different presidents, and the target of an operation to discredit her by President Donald Trump's former campaign manager.
She came to the world's attention during Ukraine's 2004-2005 Orange Revolution, which pitted her against Kremlin-friendly rival Viktor Yanukovich.
Now the 58-year-old known for her fiery rhetoric and, once upon a time, for her peasant braid hairstyle, hopes to unseat her old rival Petro Poroshenko in a tightly fought presidential vote on March 31.
Her campaign is a difficult balancing act, promising reforms and continued cooperation with the International Monetary Fund while pledging to reverse sharp increases in the price of gas used for home heating that the IMF set as a condition for more loans.
At stake is the chance to lead Ukraine five years after the Maidan street protests ousted a Kremlin-backed leader and set the country on a pro-Western course and bloody confrontation with Russia.
Tymoshenko is popular with older voters and promises a threefold increase in pensions should she win. But having started as the front runner, she trails in a three-horse race with Poroshenko and comedian Volodymyr Zelenskiy.
Her rhetoric can be pungent. She calls the gas price increase "genocide". Critics call her a populist. Asked whether she thought that was fair, Tymoshenko told Reuters it was a label "Poroshenko's corrupt mafia" used to smear her.
His people were using the political dark arts "to fight against their serious and influential opponents, and therefore for me they have chosen the word populism," she said in a rare interview with a foreign media organization.
Many investors have been comforted by Poroshenko sticking with Ukraine's IMF programme, which has supported the country through recession and war with Kremlin-backed separatists in the eastern Donbass region.
When asked whether businesses should worry about her presidency, Tymoshenko pointed to her experience of working with the IMF as prime minister but said that the terms of the current arrangement were counterproductive.
"After the presidential election we would like to start a constructive dialogue with the IMF on how to correct this situation, how to make our joint cooperation bring results that will be felt by the economy of Ukraine and Ukrainian citizens."
For ordinary people, "virtually all of their income is wiped out through exorbitant, unreasonably high gas prices, this means that people have no money left to support the Ukrainian economy", she said.
Her plan for dealing with Russia is to persevere with the Minsk peace talks, which have staunched but not ended the bloodshed in the Donbass. She also called for wider negotiations involving the United States, Britain and the European Union.
Ukrainian Elections 2019
Presidential elections in Ukraine will be held on 31 March 2019.
By the end of the registration period on 9 February 2019, a record-breaking 44 candidates had been officially registered for the elections.
34,544,993 people are eligible to vote in the elections. Roughly 12% of eligible voters will not be able to participate in the elections due to the March 2014 annexation of Crimea by Russia and the occupation of parts of Donetsk Oblast and Luhansk Oblast by separatists(since April 2014).
If no candidate receives an absolute majority of the vote, a second round will be held on 21 April.
The views and opinions expressed in this article are those of the author and do not necessarily reflect the views of The Kootneeti Team