Mirage-2000: A successful operational history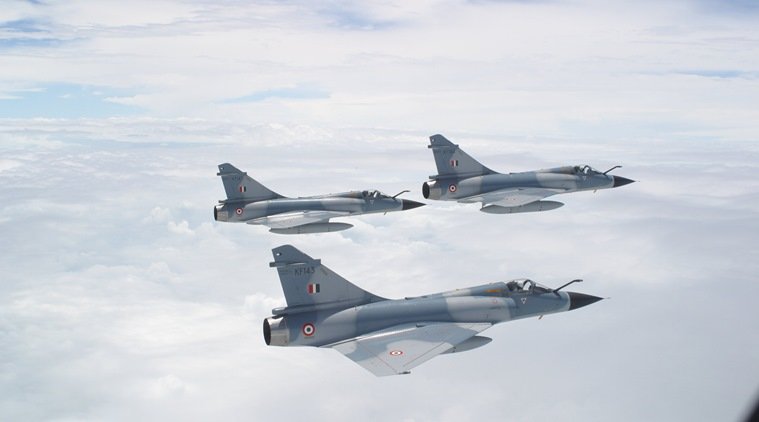 On 26 Feb, Indian Air Force conducted pre-dawn strikes on Jaish-e-Mohammed (JeM) camp located in Balakot of Khyber Pakhtunkhwa province in Pakistan. According to ANI, the operation started around 3:30 am when 12 Mirage-2000 fighter aircraft jets flew across the Line of Control while Su-30 MKI combat aircraft maintained its air superiority to thwart any possible retaliation from Pakistani Air Force.
Just hours after the attack, Indian Foreign Secretary Vijay Gokhale said "In an intelligence-led operation…India struck the biggest training camp of JeM in Balakot…a very large number of JeM terrorists, trainers, senior commanders and groups of jihadis who were being trained for fidayeen action were eliminated. This facility at Balakot was headed by Maulana Yousuf Azhar (alias Ustad Ghouri), the brother-in-law of Masood Azhar, Chief of JeM." This is seen as the retaliation to the suicide terror attack in Pulwama which happened two weeks back and was conducted by JeM, in which 40 Central Reserve Police Force (CRPF) personnel lost their lives.
Mirage- 2000
The use of Mirage-2000s in the operation is based on its successful operational history. During the 1999 Kargil War, the Mirage-2000s were very effective in the destruction of several enemy bunkers. Around 500+ sorties were flown by two Mirage squadrons of Indian Air Force. The Mirage-2000 is a multirole aircraft which was inducted by Indian Air Force in 1985. The aircraft's engine SNECMA M53 provides a maximum thrust of 98KN (22000lbs of thrust) along with a maximum speed of Mach 2.2+. Its maximum takeoff load is around 17500 kgs while normal operational takeoff load is 10000 kgs. When compared with Sukhoi-30 MKI, Mirage-2000 has greater speed along with a small wingspan (9m) and length (14m) which gives greater manoeuvrability and limited cross-section area for radar detection. Further with recent upgradations, the aircraft has got the latest radars, advanced navigation and electronic warfare systems.Usually, the fighter aircraft carries Arcole Laser Guided Bombs but varies reports mentioned that Israeli SPICE 2000 was used in the operation. These warheads were acquired by Indian Defence forces in 2015 from Israel. Usually for precision strikes, laser guided munitions are used to prevent any collateral damage.
In modern air missions around the world, the effectiveness of Air Defence systems is important. In the case of this mission, the Indian Air Force used Airborne Early Warning aircraft to provide radial cover for Mirage-2000 fighter jets so as to evade possible detection by Pakistani radars. The Mirage-2000s are itself equipped with the latest electronic warfare systems which helped in jamming the low-frequency radars. It is also important to note that there are ground-based radar sites around Islamabad and Rawalpindi which can detect objects as far as 200 km. Also, there is Saab 2000 ERIEYE AEW&C plane at Minhas Air Force Base near Islamabad which can detect targets located as far as 450 km. Then, there is an independent Air defence command based in Chakala, Rawalpindi. Even after having a reasonable air defence capability Pakistan defence forces were unable to deter the Indian attack.
Usually, the operation of mobile and fixed radars is a costly affair for any nation. So yesterday when the fighter jets crossed the Line of Control, it may have happened that several of these Pakistani systems would not have been in operation. Further, the fighters used the mountainous terrain and flew at low-altitude under the cover of IAF Airborne Warning & Control aircraft to remain undetected from the operational Pakistani radars and early warning detection systems. As the operation was conducted within a few minutes, the nearest base from Balakot would be Minhas Air Base which is located near Islamabad. The time taken by most advanced nations such as the United States and Russia to get their fighter aircrafts airborne is within 5-10 mins. So in the case of Pakistan, this time limit would be slightly more. Though, there were reports that Pakistan did scramble jets but there was no retaliatory strike by them. This shows that it was a very well planned attack on the terrorist camp while keeping a tab on all possible scenarios.
The views and opinions expressed in this article are those of the author and do not necessarily reflect the views of The Kootneeti Team