Pakistan continues on FATF's grey list: time extended till October 2019 for compliance with 27 demand of the FATF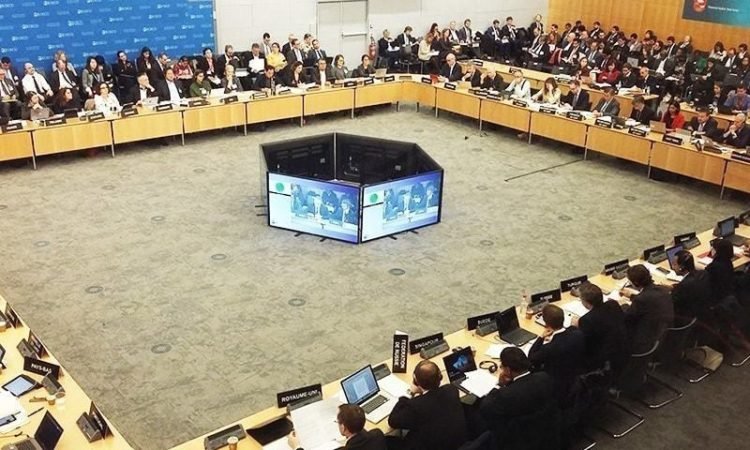 The unrest between India and Pakistan after the Pulwama attack has now become a global affair including the FATF. The Financial Action Task Force has been brought into the picture to tighten Pakistan's constant funding of terrorist organisations and providing more of a 'safe haven' to the same. Financial Action Task Force is an international organisation effective since 1989, which mostly looks into money laundering, terrorist financing and any other possible threats to the international finance system. The organisation held its second plenary session, FATF-XXX in Paris from 20th-22nd February 2019, chaired by President Marshall Billingslea. The plenary session mostly discussed the sources of finance for terrorist organisation such as Al Qaeda and other affiliates, but however this plenary session was predominantly influenced by the turmoil between India and Pakistan, post Pulwama attack.
Jaish-e Mohammad, the terrorist organisation which had claimed fully responsibility for the attack in Pulwama on 14th February, 2019, was an organisation which conducted all its operation on Pakistani soil. Though the country has refused to take the allegations, India has constantly been pressurizing the FATF and the United Nations Security Council for a check on Pakistan's activities with terrorism. Last year in June, the FATF had already put enough pressure on Pakistan to comply with its demand and had 'grey listed' it. But no new improvements have been made and after much lobbying India's effort at this year's FATF plenary session paid off, as countries decided to continue recognising Pakistan under the 'grey-list'.
The United Nations Security Council Resolution 1267 and 1373 which are measures for combating counter terrorism and imposes sanctions on any terror financing, Pakistan has even failed to comply with it and the FATF has give time until May 2019 to show atleast some progress in the field. France sworn allegiance with the FATF to work closely on Pakistan and implement its action plan. The plenary session involved other players such as the World Bank, IMF and some 800 international officials.
Pakistan has demanded proof from Indian officials, however the FATF decision remains unchanged. The post Pulwama attack witnessed India imposing 200% tax on all goods imported from Pakistan and also withdrawing itself from the Most Favoured Nation's status (MFN). FATF has urged Pakistan to comply with all the 27 demands made in the plenary session before October 2019, or else the chance of it going to the 'black list' would be confirmed. However, this presents a divergence as Pakistan making it to the 'black list' might lead to heavy economic impositions and impact IMF bailout, meantime in October China is in row for the new Presidentship of the FATF.
The FATF officials remarked that Pakistan doesn't understand the complications it has gotten into with all the terror finance. It is struggling already with foreign debts and a balance of payment crisis.
The views and opinions expressed in this article are those of the author and do not necessarily reflect the views of The Kootneeti Team