Polish MP Władysław Teofil Bartoszewski on the Impact of the Ukraine Conflict and Poland's Humanitarian Aid Efforts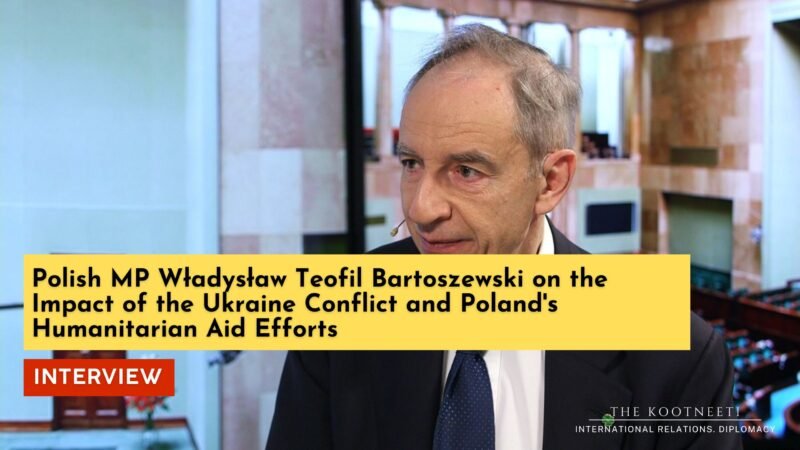 Ukraine has long been an important player in the global security order, yet its role has often been overlooked. The conflict with Russia has brought Ukraine to the forefront of international relations, as it finds itself on the front lines of a renewed great-power rivalry. Analysts predict that this rivalry will dominate international relations for years to come.
The conflict began eight years ago with Russia's annexation of Crimea, and it has escalated significantly since then. The invasion of Ukraine in February 2022 marked a historic turning point for European security, and many defence and foreign policy analysts see it as a major strategic blunder by Russian President Vladimir Putin.
Despite diplomatic efforts, there seems to be little prospect for a peaceful resolution to the conflict. Instead, there is a real possibility of a dangerous escalation, including the use of nuclear weapons by Russia. The war has accelerated Ukraine's push to join Western political blocs, including the European Union and NATO. Against this backdrop, The Kootneeti has interviewed Władysław Teofil Bartoszewski, a prominent MP from Poland, facilitated by the Konrad-Adenauer-Stiftung India Office.
Poland has been a strong supporter of Ukraine throughout the conflict and has been actively involved in efforts to resolve the crisis. The interview will focus on Mr Bartoszewski's views on the conflict, Poland's role in resolving the crisis, and the broader implications of the conflict for international relations.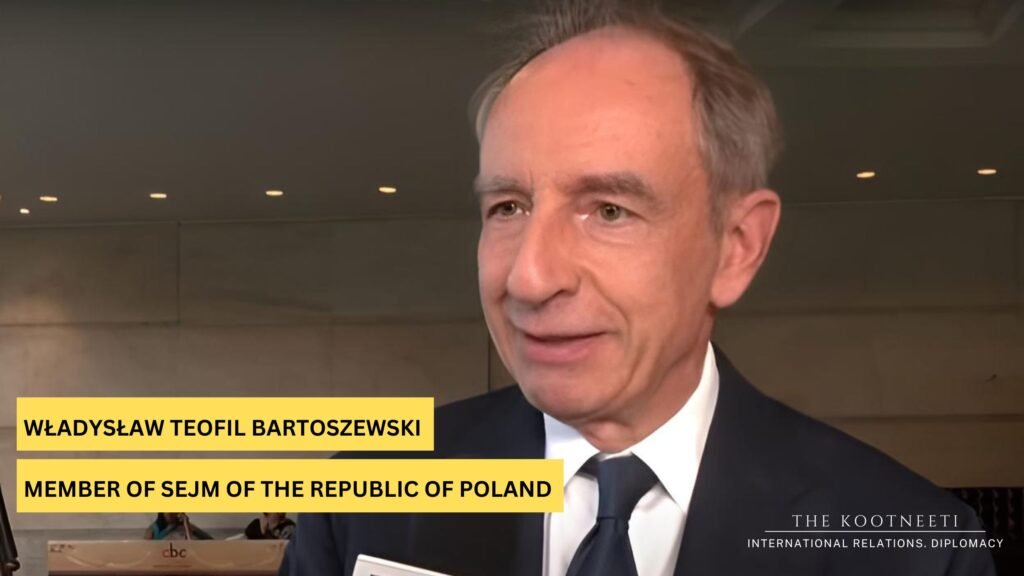 Question: How does Poland, as an immediate neighbour, view the war in Ukraine? What impact has this conflict had on Poland? Additionally, Poland has provided more humanitarian aid to refugees affected by the war than any other European nation. What is the reason for this?
Answer: Polish MP Mr Bartoszewski, provided insights into Poland's perspective on the war in Ukraine and its response to the situation. He highlighted that it was a significant shock for Poland to experience a kinetic conflict near its borders after more than 75 years of peace in Europe. This conflict has had a considerable impact on Poland, which has responded by providing extensive humanitarian aid to the refugees affected by the war. Poland has provided more aid to Ukrainian refugees than any other European country, with over two and a half million Ukrainians now living in Poland.
Mr Bartoszewski stated that the Polish people's spontaneous reaction was to help the refugees, and they offered assistance by taking them into their homes. The refugees were also given access to health services, residence permits, Social Security numbers, and jobs. The children were educated either remotely in the Ukrainian system or locally in the Polish system, with Ukrainian teachers also being recruited to teach in schools in the Ukrainian station. Mr Bartoszewski emphasized that Poland's humanitarian response worked well because the people wanted to show solidarity.
In addition to humanitarian aid, Poland has provided military support to Ukraine, becoming the third-largest supplier of military materials to Ukraine after the US and the UK. Poland's military support was immediate, with a transfer of 300-plus tanks, Howitzers, and smaller gear to the Ukrainians. A transport hub near the Ukrainian border was also created to facilitate the transportation of military and humanitarian supplies to the country. All political parties in the Polish parliament have agreed to support Ukraine, making Poland a strong ally in the conflict.
Mr Bartoszewski highlighted that Poland's response to the conflict in Ukraine was driven by solidarity and a sense of responsibility to help Ukraine achieve progress in the 21st century. Poland's significant support has helped the Ukrainian people to cope with the devastating consequences of the conflict.
Follow-up: Poland has recently decided to provide military aid to Ukraine. How do you assess the military balance in Europe, and what is the importance of collective security and participation in NATO?
Answer: Poland is a member of NATO and considers collective security a priority, especially in light of the ongoing conflict in Ukraine. Poland is one of the five members of NATO who spend over 2% of GDP on defence and has voted to increase its spending to 3% and ultimately to 4%. The country is also increasing its army to 300,000 soldiers and buying more arms, including 250 American Abrams tanks and almost 500 high marks which proved effective in Ukraine. Poland is closely cooperating with the United States, the United Kingdom, and other NATO members, particularly those on the eastern flank, to ensure that any action taken is coordinated and not unilateral.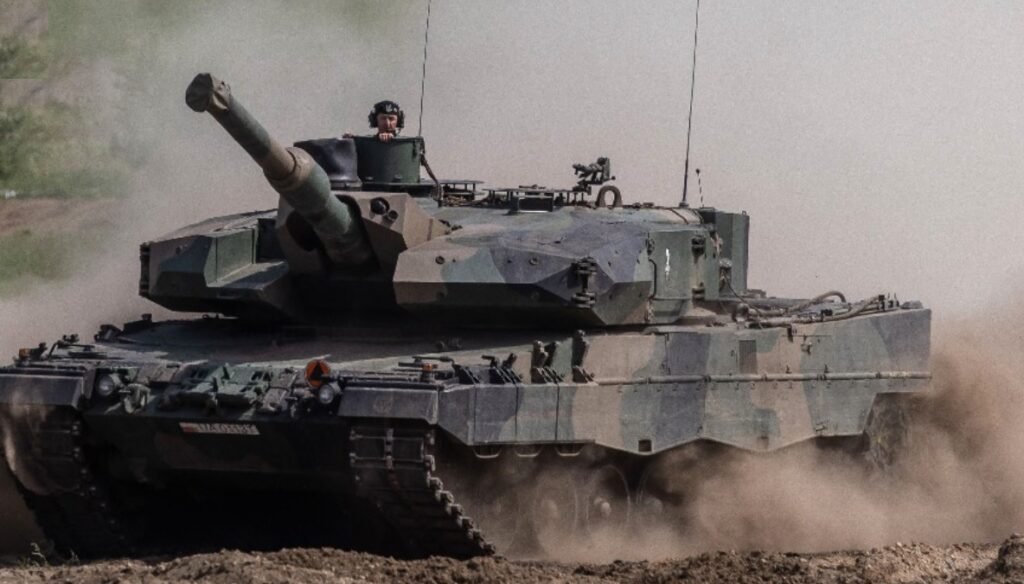 Question: Is there evidence of a shift in Poland's foreign policy in post-war Europe, particularly in its relationship with organizations like the EU and the UN?
Answer: According to the Polish MP, while different members of the EU have slightly different views on the war, the EU has recently passed a package of sanctions against Russia in unanimity. Mr Bartoszewski acknowledged that different countries have different perceptions due to their geography and history, but stressed that the EU relies on consultations and negotiations as an organisation.
He also pointed out that governments of democratic countries have to respond to the will of the public. For instance, the German government decided to change its stance towards Ukraine due to pressure from the German public, and the reason Poland decided to join NATO quickly was that the Polish public wanted it.
Regarding the UN, he mentioned that Poland is not a permanent member of the Security Council and therefore does not have much of a say. However, they vote on important issues and the last vote on Ukraine was supported by 141 UN states who condemned Russia's aggression and supported Ukraine.
Question: Russia is weaponizing energy sources. Can you discuss the steps Poland is taking to confront the energy crisis in Europe?
Answer: Polish MP Władysław Teofil Bartoszewski discussed Europe's dependence on Russian energy sources and the steps being taken by Poland to confront the energy crisis in Europe. He mentioned that Europe is heavily dependent on Russian gas and oil, and that Poland, along with the European Union, has decided to stop being dependent on hydrocarbon imports. Mr Bartoszewski stated that the EU does not buy any Russian gas except for Hungary and that Poland has alternative supply routes for oil and gas.
He mentioned that Poland has a port on the Baltic Sea, which takes foreign oil, and an LNG seaport, which takes liquid natural gas from Qatar and the United States. They also have a Baltic pipe for gas supplies that takes gas from Norway. However, the increase in prices has caused economic problems for all European countries. Mr Bartoszewski believes that in two years' time, the situation will recover and Russia would lose financially because it won't be able to export gas, which is the cheapest way to move by pipelines. He emphasized that Poland takes no Russian gas, or coal, and as of now, they have stopped taking Russian oil.
Question: How does Poland view its relations with many of the developing countries that took a neutral stance during the war?
Answer: Mr Bartoszewski stated that the situation in Ukraine and Russia prevents any negotiations from taking place. He compared the situation to China claiming parts of India and said that negotiations cannot occur when a nation's sovereignty is being questioned. He also discussed the problems with the UN, particularly with its two permanent members, China and Russia, blocking moves that democratic countries would like to put in place.
Mr Bartoszewski continued by discussing how Europe is moving from idealism to realism in terms of foreign policy. He stated that while Europe has always had a mixture of idealism and realism in policy and self-interest, some parts of Europe have realized that their foreign and economic policies have been wrong in the past 20 years. He also discussed Russia's invasion of Chechnya and its illegal annexation of Crimea. Mr Bartoszewski ended by saying that breaches of democracy and the rule of law cannot be tolerated for trade benefits and that Poland would not tolerate an invasion of its territory by another nation.
Mr Bartoszewski's answers were straightforward, and he expressed his views on various political issues, including the importance of sovereignty and the rule of law in international relations.
The views and opinions expressed in this article are those of the author and do not necessarily reflect the views of The Kootneeti Team