India's G20 Presidency: An Extraordinary Opportunity for the World to Experience Diversity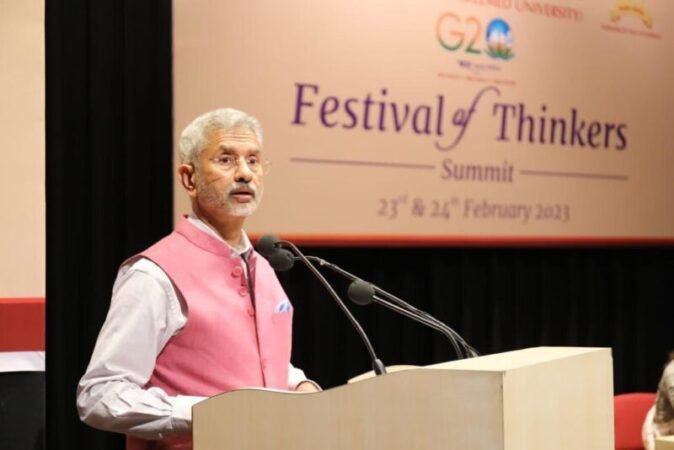 During the G20 Festival of Thinkers Summit at Symbiosis International University in Pune, Indian External Affairs Minister S Jaishankar spoke about the country's G20 Presidency, calling it an "extraordinary opportunity" for the world to witness the full diversity of India. About 200 meetings will take place in every state of the country during the process, spread across different regions to showcase India's great heritage, natural wonders, and enormous diversity.
He said, this move by India is commendable as it will provide a platform for people from various regions to engage and connect with the world leaders and delegates attending the G20 meetings. This can lead to a better understanding of the country's culture, customs, and regional variations.
Jaishankar underscored the significance of India's G20 Presidency as a responsibility at a challenging moment. He stated that the G20 is not just a collection of 20 nations but the 20 biggest economies of the world. The mandate of G20 is to promote economic development and growth, which is crucial, especially during difficult times. As the world battles the COVID-19 pandemic, the G20 Presidency gives India a unique opportunity to showcase its leadership in combating the pandemic, both nationally and globally.
He also highlighted India's impressive growth rate, citing IMF Managing Director Krystalina Georgieva's remarks that 15% of the world's total growth this year is coming from India. This is a significant achievement, given the challenges posed by the pandemic. The External Affairs Minister encouraged Indians to see how the world views India's growth and expectations, which can help increase awareness and interest in the country's economic prospects.
EAM emphasized the importance of Aadhar card, which has become a backbone for millions of people in India. Aadhar is a unique identification number that every Indian citizen must have, and it has become an essential tool for the government to deliver services and subsidies to its citizens. The minister also highlighted India's digital image, with countries like Japan, the United Kingdom, Denmark, Germany, and Portugal coming to India for talent. This showcases India's potential in the field of technology and its ability to provide innovative solutions to global challenges.
The views and opinions expressed in this article are those of the author and do not necessarily reflect the views of The Kootneeti Team