New Zealand PM Jacinda Ardern Announces Surprise Resignation, Will Not Seek Re-Election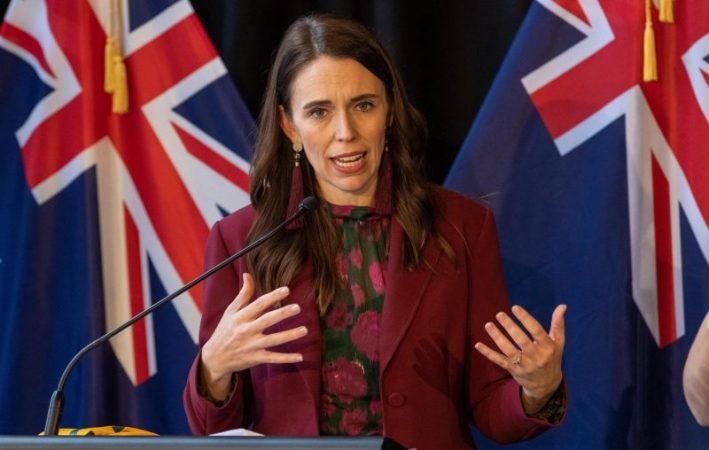 New Zealand Prime Minister Jacinda Ardern made a shock announcement on Thursday that she would be stepping down as leader no later than early February and would not seek re-election. Ardern, holding back tears, stated that it had been a tough five and a half years as prime minister and that she was only human and needed to step aside. She emphasized that this decision was not because the job was hard, but because she believed others could do a better job.
"This summer, I had hoped to find a way to prepare for not just another year, but another term – because that is what this year requires. I have not been able to do that," Ardern, 42, told a news conference. "I know there will be much discussion in the aftermath of this decision as to what the so called 'real' reason was… The only interesting angle you will find is that after going on six years of some big challenges, that I am human," she continued. "Politicians are human. We give all that we can, for as long as we can, and then it's time. And for me, it's time."
A ruling New Zealand Labour Party vote for a new leader will take place on Sunday; the party leader will be prime minister until the next general election. Ardern's term as leader will conclude no later than February 7th and a general election will be held on October 14th. Ardern said she believed Labour would win the upcoming election.
New Zealand Deputy Prime Minister Grant Robertson, who also serves as finance minister, said in a statement that he would not seek to stand as the next Labour leader. This means that the field is open for other candidates to contest for the leadership of the party.
Political commentator Ben Thomas said Ardern's announcement was a huge surprise as polls still ranked her as the country's preferred prime minister even though support for her party had fallen from the stratospheric heights seen during the 2020 election. He also added that there was not a clear successor to Ardern and it remains to be seen who would take over the leadership of the Labour party.
Ardern made a point of telling her daughter Neve that she was looking forward to being there when she started school this year and told her long-time partner Clarke Gayford that it was time they got married. This announcement has sparked much speculation as to what the future holds for Ardern and the Labour party in New Zealand.
Upon hearing the news of Jacinda Ardern's resignation, several world leaders took to social media to express their thoughts and well wishes. Canada's Prime Minister Justin Trudeau tweeted, "Thank you, @JacindaArdern, for your partnership and your friendship – and for your empathic, compassionate, strong, and steady leadership over these past several years. The difference you have made is immeasurable. I'm wishing you and your family nothing but the best, my friend."
Australian Prime Minister Anthony Albanese also took to Twitter to express his thoughts, saying "Jacinda Ardern has shown the world how to lead with intellect and strength. She has demonstrated that empathy and insight are powerful leadership qualities. Jacinda has been a fierce advocate for New Zealand, an inspiration to so many and a great friend to me."
These reactions from world leaders demonstrate the high regard in which Ardern is held on the international stage and the impact she has had not only in New Zealand but also on the global community.
The views and opinions expressed in this article are those of the author and do not necessarily reflect the views of The Kootneeti Team