India's G20 Presidency Prioritizes Globalization Paradigm for Vulnerable Populations: EAM Jaishankar at Voice of Global South Summit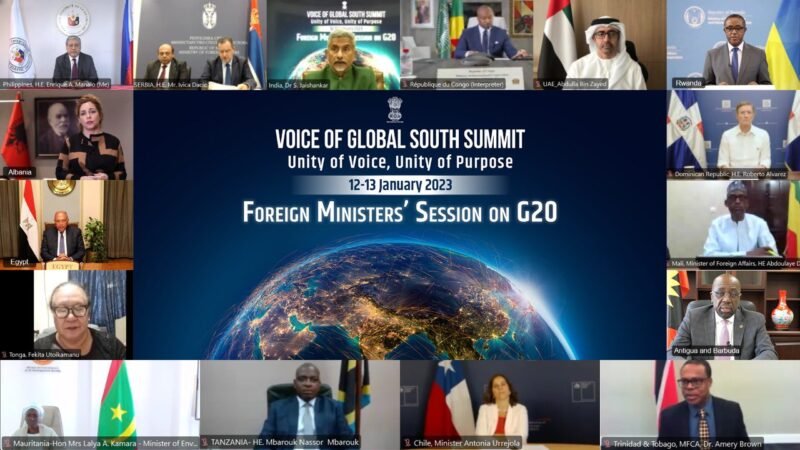 Indian External Affairs Minister Dr S Jaishankar announced that during India's G20 presidency, the country would promote a new globalization paradigm focused on vulnerable populations and decentralization, reducing barriers to access opportunities worldwide. This new paradigm aims to prioritize the needs of those who are most vulnerable and marginalized in the global economy and to promote greater decentralization and local empowerment. This will involve breaking down barriers to access opportunities around the world, and ensuring that all people have an equal chance to succeed.
EAM stated that India's G20 priorities would be shaped in consultation with not only G20 partners but also citizens of the Global South. This approach recognizes that the perspectives and needs of the Global South are often underrepresented in global economic discussions and that it is essential to involve these voices in shaping the agenda for the G20.
He also emphasized that India and the Global South share not only a common future but also a common past. The Global South has often shouldered the burdens of a colonial past and has struggled with the inequities of the current world order. India aims to address these issues and promote a more equitable and just global economy.
"Challenges of unsustainable debt, unviable projects, trade barriers, contracting financial flows, and climate pressure have been compounded by the COVID pandemic and knock-on effects of the Ukraine conflict. These challenges have had a disproportionate impact on the Global South and it is crucial that the G20 addresses them in a meaningful and effective way", he added.
He also highlighted India's priorities during its presidency such as addressing food and energy security, driving consensus on the Green Development Pact of G20 Leaders, discussions on data for development, strengthening efforts to share resources, and development templates. These priorities aim to address some of the most pressing challenges facing the world today and to promote sustainable and inclusive economic growth.
EAM concluded his address with emphasizing the need for international cooperation on data-related capacities, innovations, and technologies, especially for the Global South, to further progress on SDGs and create opportunities for all. Bridging the digital divide among countries through a multi-stakeholder approach is essential for promoting inclusive economic growth and ensuring that all people have access to the benefits of technological advancements.
The views and opinions expressed in this article are those of the author and do not necessarily reflect the views of The Kootneeti Team