Dreams, Aspirations and Challenges Impacting Indian Diplomacy in 2023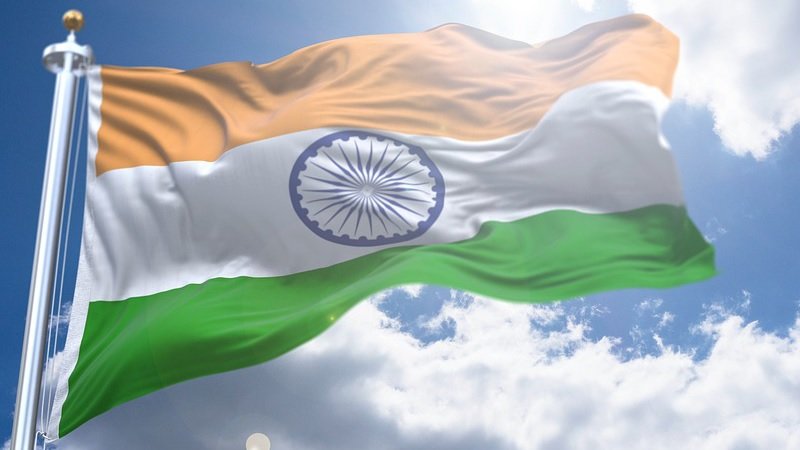 We have entered into a new year with some new dreams and aspirations. In year 2022, the world not only become a family of 8 billion people but also witnessed many ups and downs, the time has been very tough for all of us. Major events like the Russia-Ukraine war, the Indo-China border clash, the severe economic crisis faced by various countries, the Taliban's tightening hold over Afghanistan, bounce back of Covid19 pandemic etc. haunts all of us, directly or indirectly as this world is globally connected, where no one is left isolated.
India has always been a promoter of peace and stability in the world and has always contributed in each sphere and to the maximum possible of its strength. Personally, for India, 2022 has been a year of challenges. The choices for India grew more difficult, given its strategic ties with the U.S. and Europe and traditional ties with Russia. It was tough to manage all these three corners of an equilateral triangle all together, where India also need to take care of its neighbourhood.
In 2022, India returned to Free Trade Agreements (FTAs), scrapped all Bilateral Investment Treaties (BITs) and walked out of the 15-nation Asian Regional Comprehensive Economic Partnership (RCEP). In 2022, India signed trade agreements with the UAE and Australia and also hope to progress on talks with the EU, Gulf Cooperation Council and Canada in the coming time. India also joined the U.S.-led Indo-Pacific Economic Forum (IPEF), however, it later decided to stay out of trade talks.
But there were some achievements as well, while completing a two-year presidency of the United Nations Security Council (UNSC), India got the presidency of two major groupings, the Shanghai Cooperation Organisation (SCO) and took charge of the Group of Twenty (G20) for the coming year 2023, in December. Leading these two multilateral groupings will be complex and challenging as they have divergent goals, purposes and memberships.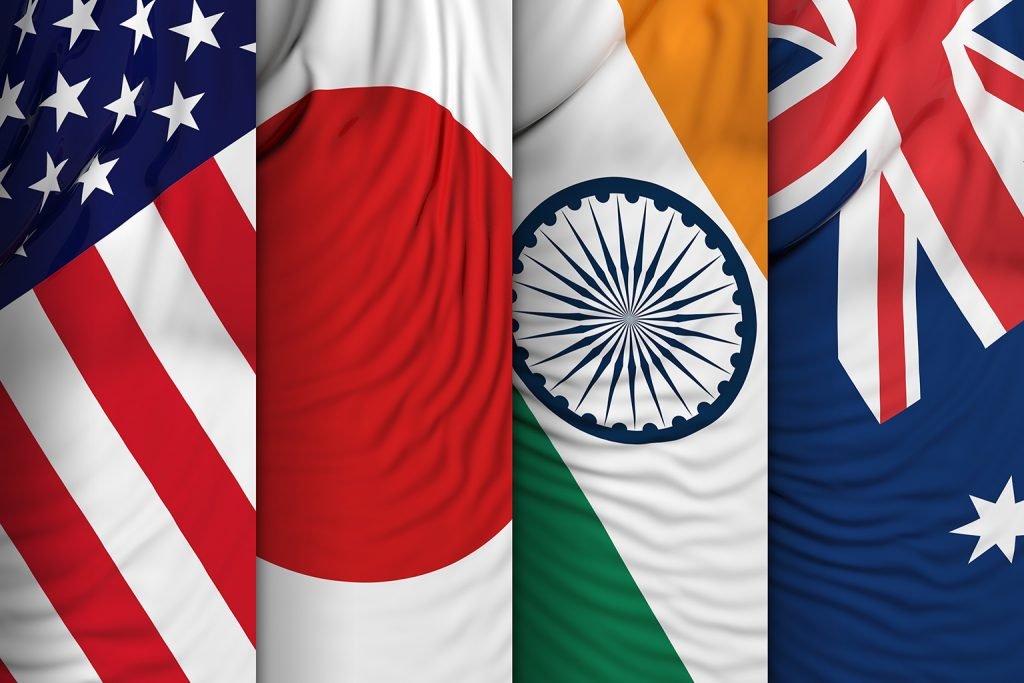 With Quad in the Pacific and the I2U2 (Israel, India, U.S. and the United Arab Emirates) in the Middle East emerging as institutional anchors in two key geographies, New Delhi and Washington are re-defining the agenda of their engagement, moving beyond the bilateral, and taking on a much more ambitious contour.
Indian diplomacy had to respond to all these shifts in a year when some of the fundamental assumptions of the nation's strategic thinking became overtly contested. Just as the Galwan crisis of 2020 forced New Delhi to re-evaluate its China policy, the Ukraine war pushed India to relook at the drivers of its Russia policy. It also allowed it to set new terms of engagement with the West. When the Russian invasion began in February 2022, there was much discussion on how India would find its way to navigate ties with a demanding West on the one side and a disruptive Russia on the other.
But, India which has been criticized for maintaining a balance when it comes to choosing between the two odds is now being able to tell the world, what is right and what is wrong. Now, New Delhi can determine what is self-interest and also in the interest of the rest of the world. India has managed to continue with its engagement with Russia and even enhanced its energy ties with Moscow in search of energy security. At the same time, India's ties with the West continued to gather momentum throughout the year, despite criticism in certain quarters in the West about New Delhi not siding with the West in publicly condemning Russia.
But for this, India's stance shifted from framing the issue of Russian aggression around the United Nations (UN) charter, international law and territorial sovereignty to Prime Minister Narendra Modi publicly exhorting Russian President Vladimir Putin that this was not the time for war, a sentiment that managed to find expression in the G20 communique at the Bali summit.
India's External Affairs Minister Dr S Jaishankar showed Europe a mirror through his statements, "Europe's problems are the world's problems but the world's problems are not Europe's problems". which were also widely discussed in the International arena as New Delhi's proactive approach. He presented the true picture of Europe, which is always on a path of complaining about the world rather than looking at what is actually happening in its own home. Ironically, this year also saw a rapid acceleration in India-Europe ties as European nations finally came to terms with the Indo-Pacific and India's centrality therein.
India has the capacity to shift the world's eyes from the political crisis to the real crisis like climate change, food security, public delivery systems etc. So, for this India has decided to use the stage of G20. This year Climate change will also be a key focus area during India's presidency of the G20 as it seeks to emphasize issues of climate justice and financing. India's LiFE (Lifestyle for Environment) program will promote sustainability and a circular economy. There is also a proposal for an International Biofuels Alliance (IBA), which parallels India's previous role in spearheading the International Solar Alliance (ISA).

However, statements can often outweigh the substance. There are two prominent examples of this, India's self-proclaimed status as the "world's pharmacy" during the COVID-19 pandemic was derailed by the devastating impact of the Covid19's Delta variant in 2021, which prompted the country to halt vaccine exports. Similarly, claims that India would "feed the world" after grain exports from Ukraine were disrupted by the Russian invasion were once again derailed when New Delhi imposed a ban on wheat exports.
India's emergence as a global power remains in its infancy. Despite claims that China has lost its status as an engine of global growth, India is not yet in a position to replace China (as India accounts for 7 percent of global GDP compared to 18 percent for China). Supply chains remain sticky, and China will remain central to global supply chains and transnational production networks for the foreseeable future.
However, the Indian economy is projected to be among the world's fastest-growing major economies, with the World Bank recently upgrading the country's 2023 GDP growth forecast from 6.5 percent to 6.9 percent. It surpassed the United Kingdom this year to emerge as the world's fifth-largest economy and is set to overtake Germany as the world's fourth-largest economy by 2027.
While there is a newfound sense of pragmatism in India's engagement with the United Nations, its voice remains one that speaks for the large majority of nations that remain unheard and unseen. It is this priority that India is taking to its G20 presidency as well.
At a time when multilateralism is facing a crisis of credibility, all eyes are on New Delhi's G20 leadership to provide a road map for some of the key challenges facing the world. This is an opportune moment for India to underscore its credentials as a "leading power" that can shape global outcomes, especially when the India story is getting attractive.
Talking about China, which has an unescapable dominant position, and it overwhelms the preferences and perspectives of others. Here, India and Russia may share a common imperative to balance China and make SCO focus on a broader policy and development agenda.
India is in the midst of a period of the strategic opportunity given its centrality to several key global debates. But India's strong position on major world issues has served to vindicate India's longstanding commitment to strategic autonomy in its foreign policy, which has been emulated by other emerging economies that have refused to take sides in the conflict.
Rather than a bipolar International system revolving around the China-U.S. relationship, the emerging global order is likely to be more polycentric or multipolar with middle powers and aspiring global powers such as India holding more agency.
The year 2023 will also present an opportune moment for India to engage its youth in exploring creative solutions towards overcoming global challenges such as climate change mitigation, just energy transition, digital transformation, the future of work, and sustainable economic recovery. As India believes in the principle of 'Vasudhaiva Kutumbakam' (One Earth, One Family, One Future), which is also the theme for the G20 summit 2023, underscores global interconnectedness and reflects India's vision of a global village. India is always ready to lead the world with an optimistic approach while taking everyone together where shared values and the ability to tackle every worst situation that may arise.
The views and opinions expressed in this article are those of the author and do not necessarily reflect the views of The Kootneeti Team