NATO countries are meeting in Brussels to discuss bolstering Ukraine's air defences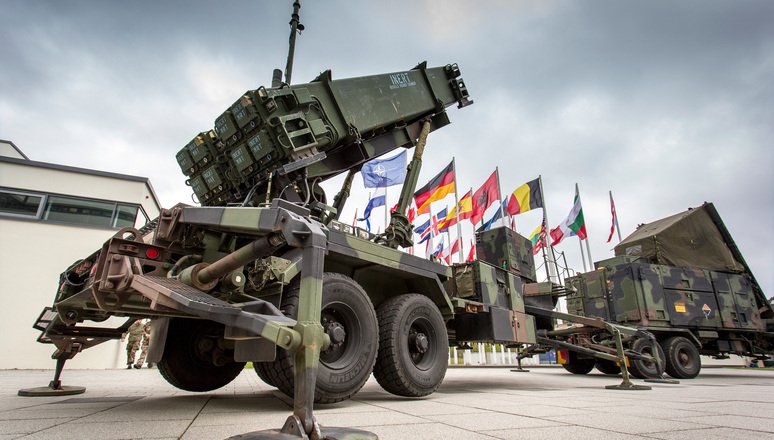 More than 50 countries will gather on the sidelines of a NATO meeting in Brussels on Wednesday to discuss bolstering Ukraine's air defences after Moscow launched its most intense missile strikes since the start of the war.
Russian attacks using more than 100 missiles have killed at least 26 people across Ukraine since Monday when President Vladimir Putin ordered retaliatory strikes against Ukraine for an explosion on a bridge.
Air raid sirens sounded across swaths of Ukraine for a third day on Wednesday and there were reports of some shelling, but no immediate sign of a repeat of the intensive countrywide strikes of the previous two days.
The missiles have mostly targeted civilian electricity and heat infrastructure, while some hit busy roads, parks and tourist sites, including in the centre of downtown Kyiv.
The Ukraine Defence Contact Group, set up by the United States for countries to coordinate military aid for Kyiv, was due to meet on Wednesday ahead of a two-day meeting by NATO defence ministers in Brussels.
NATO Secretary-General Jens Stoltenberg said Russia's missile attacks were a sign of weakness by a country facing the prospect of losing the war.
"The reality is that they're not able to make progress on the battlefield. Russia is actually losing on the battlefield," Stoltenberg said.
"Ukraine has the momentum and continues to make significant gains, while Russia is increasingly resorting to horrific and indiscriminate attacks on civilians and critical infrastructure."
Since Monday's attacks, Germany has sent the first of four planned IRIS-T SLM air defence systems, while Washington said it would speed up the delivery of a promised NASAMS air defence system.
The views and opinions expressed in this article are those of the author and do not necessarily reflect the views of The Kootneeti Team