SCO's regional & Trans-national Security Complexes & Middle East
Regional Security and SCO
The Shanghai Cooperation Council was established with a primary focus on regional security cooperation and political stability. Later, it included economic cooperation as well, leading to the idea that the SCO resembles Eastern NATO. The expansion of the SCO represents contentious collaboration and conflict management among the Member nations, particularly in the context of the regional security framework and how much of a role it will play in its own efficacy when multiple regions do not share a common interest. Building trust among the member states is another problem for the Kremlin's geostrategic calculator, and the United States is the foremost opponent of that transnational organization's goal. The SCO's Regional Security was built within the geopolitical context of Central Asia, despite the fact that the re-expansion of the SCO's membership has created complexity regarding the clear definition of the Security model or Trans-regional collective Security aspiration as an Eastern NATO, in line with the Barry Buzan idea that menace comes from the socio-political securitization process like pre-dominating threat base, built the Counter threat model. First of all, collective security is a concept that calls for a shared threat perception agenda, which is a crucial component for achieving goals such as NATO, which is in accordance with the Charter and has an appropriate set of institutional mechanisms.
The SCO's charter as the trans-regional Security affairs coordinating body is another example of developing a trans-regional Security institution, the SCO is governed under a charter that deals with Russia's political and military dominance in Central Asia. Border disputes between nearby nations are no longer an issue, and terrorism has been better confronted. This organization's most notable quality is its potential to resist US dominance, and it has achieved some promising outcomes in this area, despite some researchers characterizing it as just another regional integration initiative. The member nations have requested there be no US military installations in the area since the Astana Summit in 2005. The development of RATS, the formation of the Collective Rapid Response Force, and combined training military actions are significant advancements in the area of military cooperation. The Regional Anti-Terrorist Structure (RATS ) functions in conformance with the Shanghai Convention on Combating Terrorism, Separatism, and Extremism, the SCO Charter, the Agreement among the SCO member states on the Regional Anti-Terrorist Structure, as well as documents and decisions taken within the SCO architecture.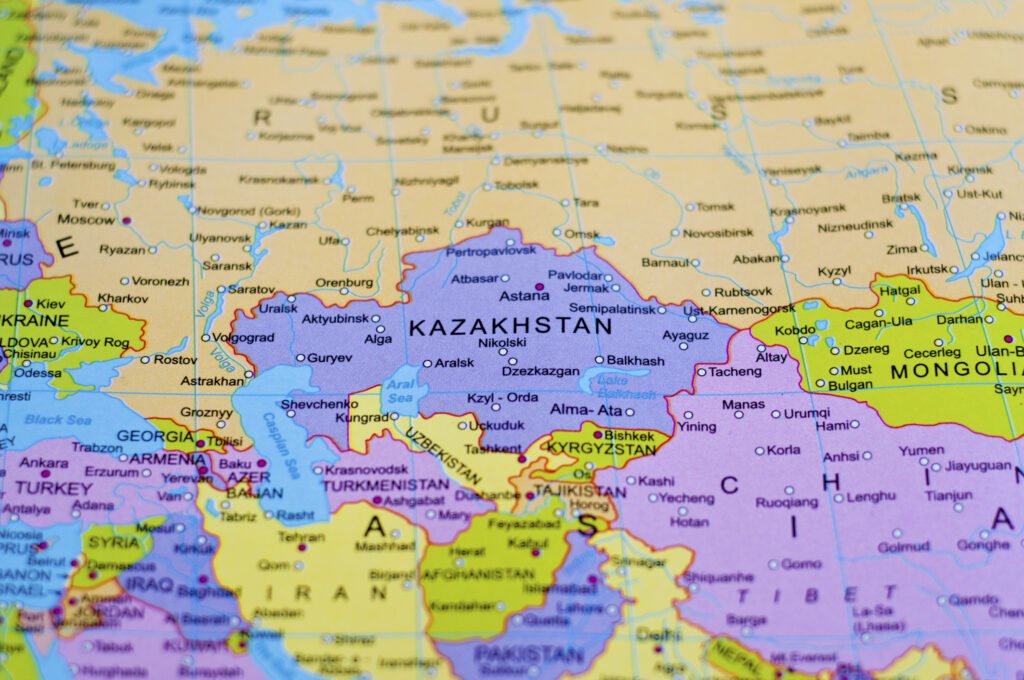 The 2009 Convention on Counter-Terrorism of the Shanghai Cooperation Organization was an addition to the 2001 Convention. It is noteworthy that its inclusive conceptual approach describes the occurrence of terrorism as an "ideology of violence" and a practice of exerting pressure on the decision-making of authorities or international organizations by threatening as well as committing violent and numerous different criminal acts. The 2009 Accord further established a legally enforceable basis on which operators of a Member State may, with approval, enter the frontier of some other State in order to pursue an accused. This legal basis was added to the Convention's objective of encouraging recurring cooperation among its Membership, particularly through data transmission of information intended to prevent and combat terrorism. The SCO places a strong priority on fighting terrorism and violent extremism. For instance, during a meeting of member States in September 2017, strategies for strengthening its leadership's practical cooperation in counterterrorism were explored.
But given that Iran recently joined the SCO and that Iran has used sectarian militant proxies to gain its own regional clout in the Middle East, including by supporting the Houthi group in the Yemen War, it is unclear which categories of terrorist operations RATS can use to highlight terrorist states, regional cooperation, and anti-terrorism policy. One significant issue that divides India and Pakistan is state-sponsored terrorism, which serves geopolitical purposes. On the other hand, separatism or continuing to support the Right to Protect (R2PUN) is the contentious issue of how they set appropriate guidelines for military intervention if performed by the SCO's leading country. For instance, in the geopolitically dominant region where Russia and China, Iran, and India predominate, or when two member countries are at war with one another. As an alternative, Russia has established the Collective Security Treaty Organization, an intergovernmental military alliance in Central Asia, in order to protect wider Eurasian interests. Without strong unity and actions among member states for long-term strategic collaboration, the road map for transforming the SCO into a wider Transnational Security Alliance would be challenging.
Geopolitically, the Middle East attract SCO
Regional security cooperation, Terrorism, separatism, and (religion-inspired) extremism are what the Chinese government refers to as the "Three Evils," and the latter is largely focused on combating them. For Iran and Pakistan, the SCO might give the two Islamic Republics an opportunity to improve relations and ease concerns sparked by militia groups operating across their shared border.
How Russia and China will respond if Saudi Arabia and other Gulf Monarchies demand membership in the SCO?, as happened in 2013 and 2016, has become a subject of analysis for NATO and the United States, but if Turkey is actively seeking membership in the organization as a full member country because Turkey is unwilling to lose the geo-political interest of NATO membership while also attempting to attract economic interest from SCO Member nations, particularly China. As Eftekhari Fardin   wrote, "The SCO won't provide Iran with the capacity to pursue its Middle Eastern security agenda and concerns." Even if both countries maintain a cautious stance toward Russia, Iran and Turkey are important geopolitical players in the Eurasian and Central Asian regions. In addition to increasing insecurity among Central Asian countries if the Taliban indirectly influence and attract other Central Asian Islamist Militia that will be a threat corner for SCO, Iran's strategic location has attracted Russia and China for internal political stability in Afghanistan, which is too important for peaceful Central Asia.
Aylin Ünver Noi pointed out, " China favours deepening the SCO  by expanding its activities beyond security cooperation to economic integration, because China does not envies SCO strictly as a security organization like that of NATO." Russia, on the other hand, advocates widening by expanding membership. The SCO does not have the proper Trans-regional Security alliance charter for managing multi-regional conflict issues like NATO has provided through Articles 4, 5, and 6. This is because the nature of regional security cooperation in the SCO is specifically focused on Central Asia. Still, membership expansion has changed with the geo-political expectations for the other countries as well. Russia is a significant geopolitical player with a coordinated bilateral or regional policy to balance US strategic traditional allies at the regional level. China, on the other hand, has different interests in the Middle East. In the meantime, China has been involved economically and will not allow Iranian interests to establish a deep strategic frontier of rivalry in the Middle East. Iran, therefore, has very little chance of changing the Middle Eastern Security Order with the aid of the SCO. However, after international economic sanctions are lifted, Iran has a chance to engage in commercial collaboration as Iranian Foreign Minister Hossein Amirabdollahian wrote, "In 2021, Iran's trade with the SCO member states surpassed $37 billion, which accounts for about 30 percent of the country's total foreign trade." Iran's exports and imports to SCO members were $20.5 billion and $16.5 billion, proportionately, during that time.
For instance, there is a very slight possibility that the SCO will develop into a transnational collective security alliance with competent joint military measures. However, they are working together to combat terrorism, the global cyber threat, Narco-terrorism, and human trafficking notwithstanding these classes of geopolitical interest in particular, much as the SCO did not take any action regarding the 2008 Georgia-Russian War, the Ukrainian Crisis, or the 2020 Armenian-Azerbaijani Conflict, geopolitically, that demonstrate SCO handles its own security complex parameters during active conflicts when member countries' interests are involved.
The views and opinions expressed in this article are those of the author and do not necessarily reflect the views of The Kootneeti Team